House Judiciary Committee announces first impeachment hearing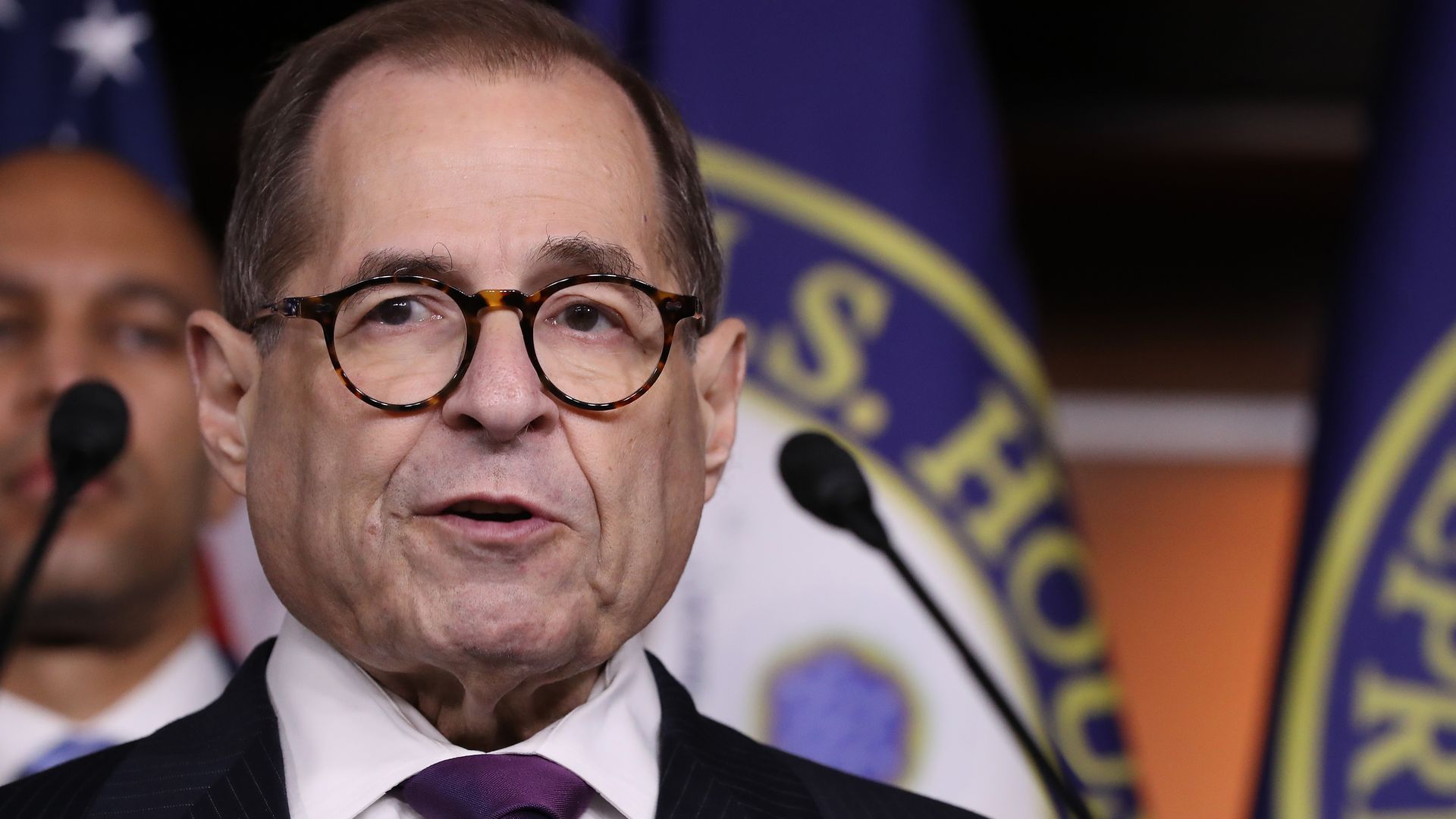 The House Judiciary Committee announced Tuesday that it will hold a hearing on Dec. 4 to discuss the "historical and constitutional basis of impeachment" and the definition of an impeachable offense.
The big picture: The committee, led by Chairman Jerry Nadler (D-N.Y.) is expected to receive a report on the House Intelligence Committee's investigation into President Trump's dealings with Ukraine shortly after Thanksgiving and will ultimately be responsible for recommending articles of impeachment to be voted on by the full House. Nadler sent a letter to Trump on Tuesday inviting him and his attorneys to participate in the hearing.
Between the lines: It's not yet clear whether the committee will consider other evidence for Trump's impeachment besides that presented in House Intel's report on Ukraine — such as the Mueller report, for example.
The Judiciary Committee earned a victory on Monday when a judge ruled that former White House counsel Don McGahn must comply with a House subpoena, but the decision is being appealed.
Top House Democrats have signaled that they don't intend to pursue prolonged court battles that would delay impeachment. It's possible that the House could vote on articles of impeachment before the end of the year, sending the case to the Senate for a trial as soon as January.
What they're saying:
"Our first task is to explore the framework put in place to respond to serious allegations of impeachable misconduct like those against President Trump. I have also written to President Trump to remind him that the Committee's impeachment inquiry rules allow for the President to attend the hearing and for his counsel to question the witness panel.  At base, the President has a choice to make:  he can take this opportunity to be represented in the impeachment hearings, or he can stop complaining about the process.  I hope that he chooses to participate in the inquiry, directly or through counsel, as other Presidents have done before him."
— Chairman Nadler
Go deeper