Boris Johnson vows not to extend Brexit transition period past 2020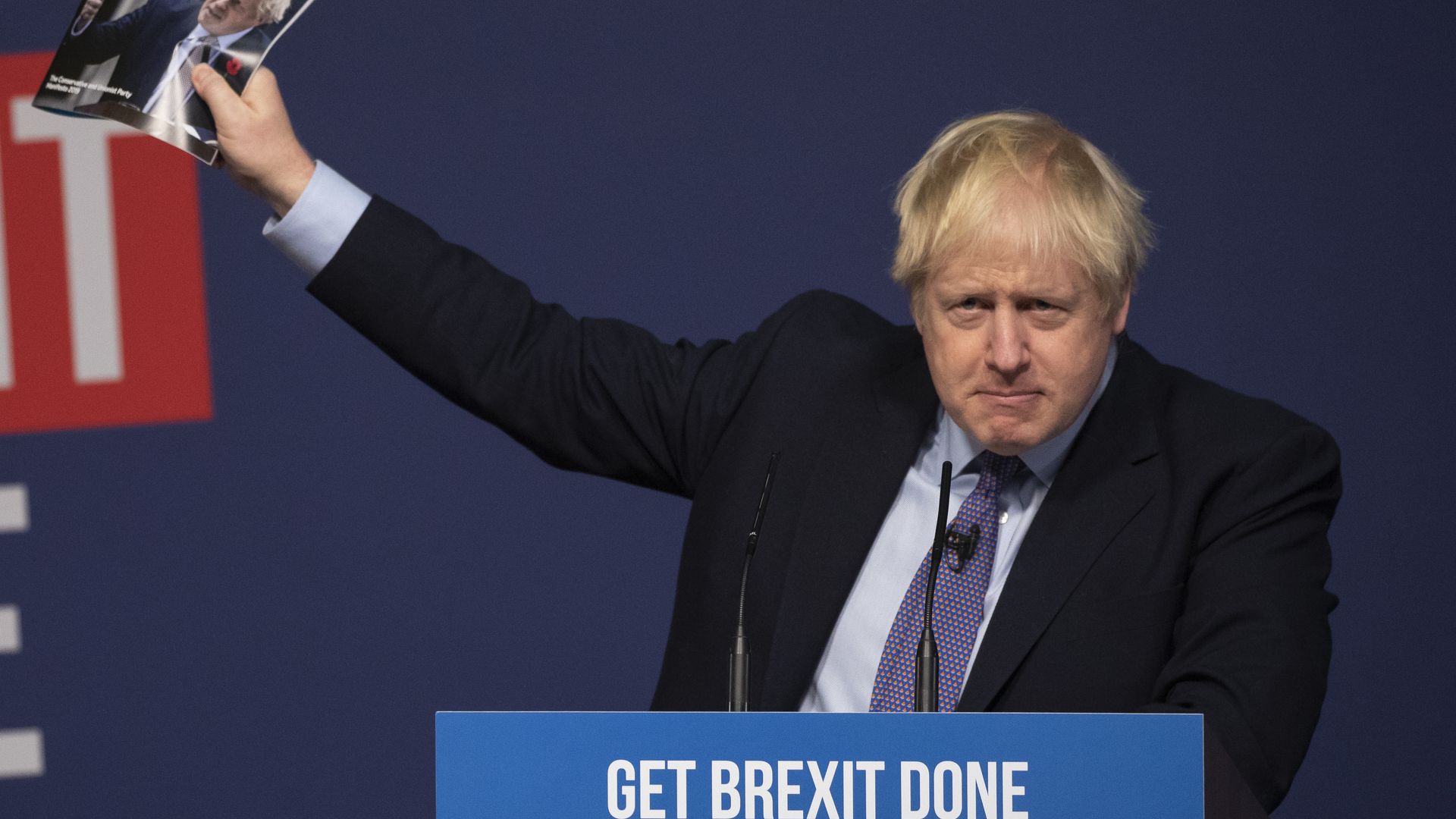 The U.K.'s Conservative Party announced in its election manifesto published Sunday that if it wins a majority on Dec. 12, its government will seek to pass Prime Minister Boris Johnson's Brexit deal by Jan. 31 and negotiate a free trade agreement with the European Union before December 2020.
Why it matters: The manifesto rules out extending the Brexit transition period, during which the country will continue to follow EU rules as the two sides hammer out a permanent trade deal. EU politicians have expressed skepticism that a comprehensive free trade agreement could be negotiated in such a short time period, meaning that the U.K. could crash out of the bloc in 2020 without a deal.
Between the lines: This "no deal" outcome is exactly what members of Parliament have sought to prevent for the last four months that Johnson has been prime minister. Experts warn that it could spell disaster for the U.K.'s economy.
Hardline Brexiteers like Nigel Farage, meanwhile, have been pushing for this so-called "clean break" exit from the EU for some time. Johnson's promise not to extend the transition period is part of what convinced Farage's Brexit Party not to contest Conservative seats in the upcoming election.
The big picture: Polling indicates that the Conservatives are ahead of the opposition Labour Party by at least 10% and are on track to win a 48-seat majority in Parliament.
Go deeper: Boris Johnson's path to victory resembles Trump's in 2016
Go deeper