Amazon to use Trump comments in challenge to $10B contract awarded to Microsoft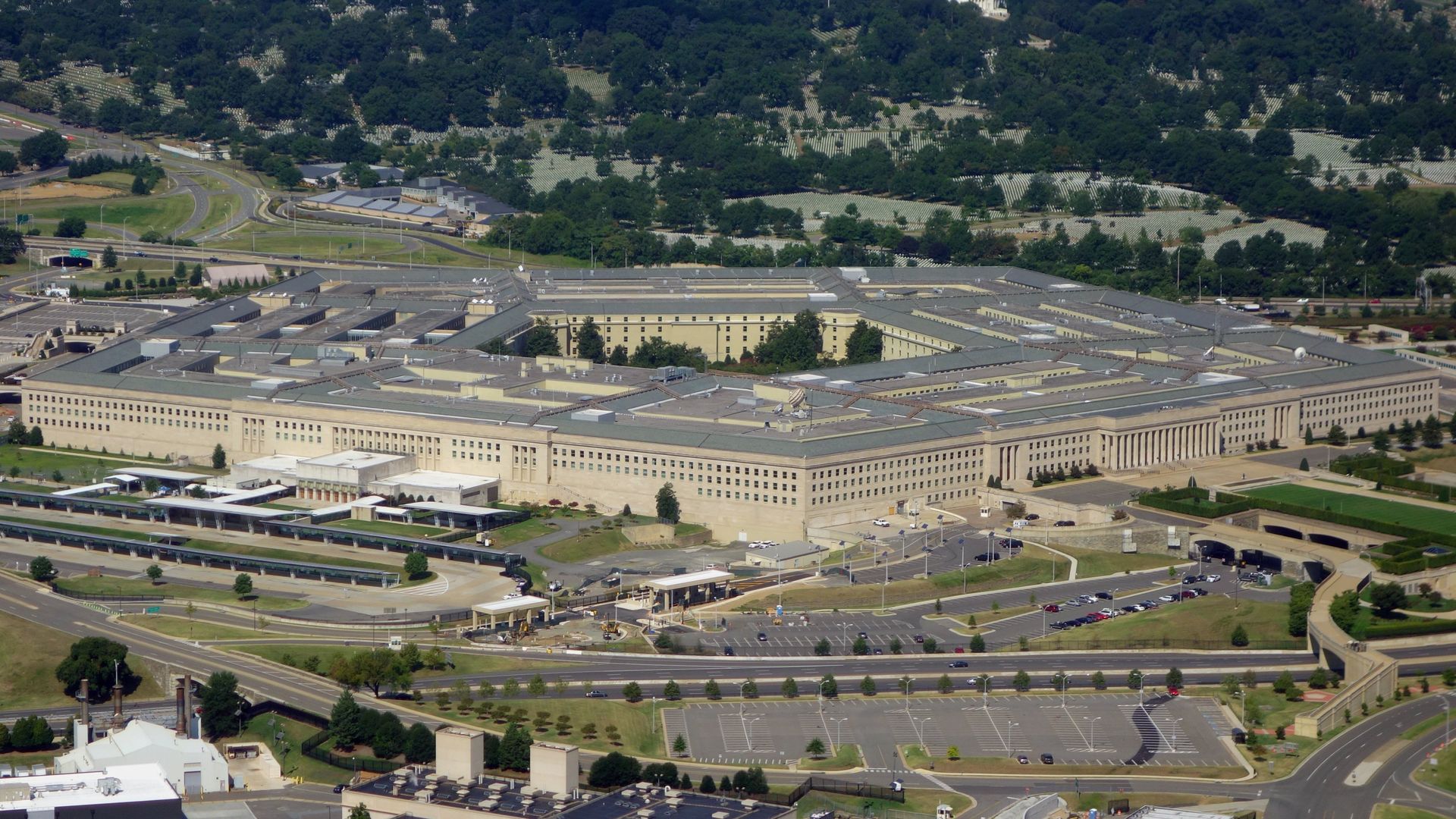 Amazon is citing comments made by President Trump in the company's legal challenge to the Defense Department for granting a $10 billion cloud computing contract to Microsoft, the Washington Post reports.
The big picture: Amazon is suing the Pentagon, claiming the decision to hand Microsoft the contract for the Joint Enterprise Defense Infrastructure (JEDI) project in late October was influenced by Trump, who has repeatedly and publicly taken shots at Amazon. A company spokesperson has said an "unmistakable bias" affected the Pentagon's decision-making process, per the Post.
Amazon notified the Court of Federal Claims that the company plans to show four videos as evidence, including one of Trump at a campaign rally in 2016 and another of a Fox News host telling the president not to award the contract to Amazon, per the Post.
What they're saying:
"We also believe it's critical for our country that the government and its elected leaders administer procurements objectively and in a manner that is free from political influence ... Numerous aspects of the JEDI evaluation process contained clear deficiencies, errors, and unmistakable bias- and it's important that these matters be examined and rectified."
— Amazon spokesman Drew Herdener, per the Post
"We're ready to get to work so the men and women in uniform who serve our country can access the critical new technology they urgently require. We have confidence in the qualified staff at the Department of Defense, and we believe the facts will show they ran a detailed, thorough and fair process in determining the needs of the warfighter were best met by Microsoft."
— Microsoft spokesperson to Axios
U.S. Defense Secretary Mark Esper has previously described the procurement process as fair and without outside influence.
Go deeper: Bill Gates tops Jeff Bezos as richest person in the world
Go deeper