White House agrees to full Senate trial if House impeaches Trump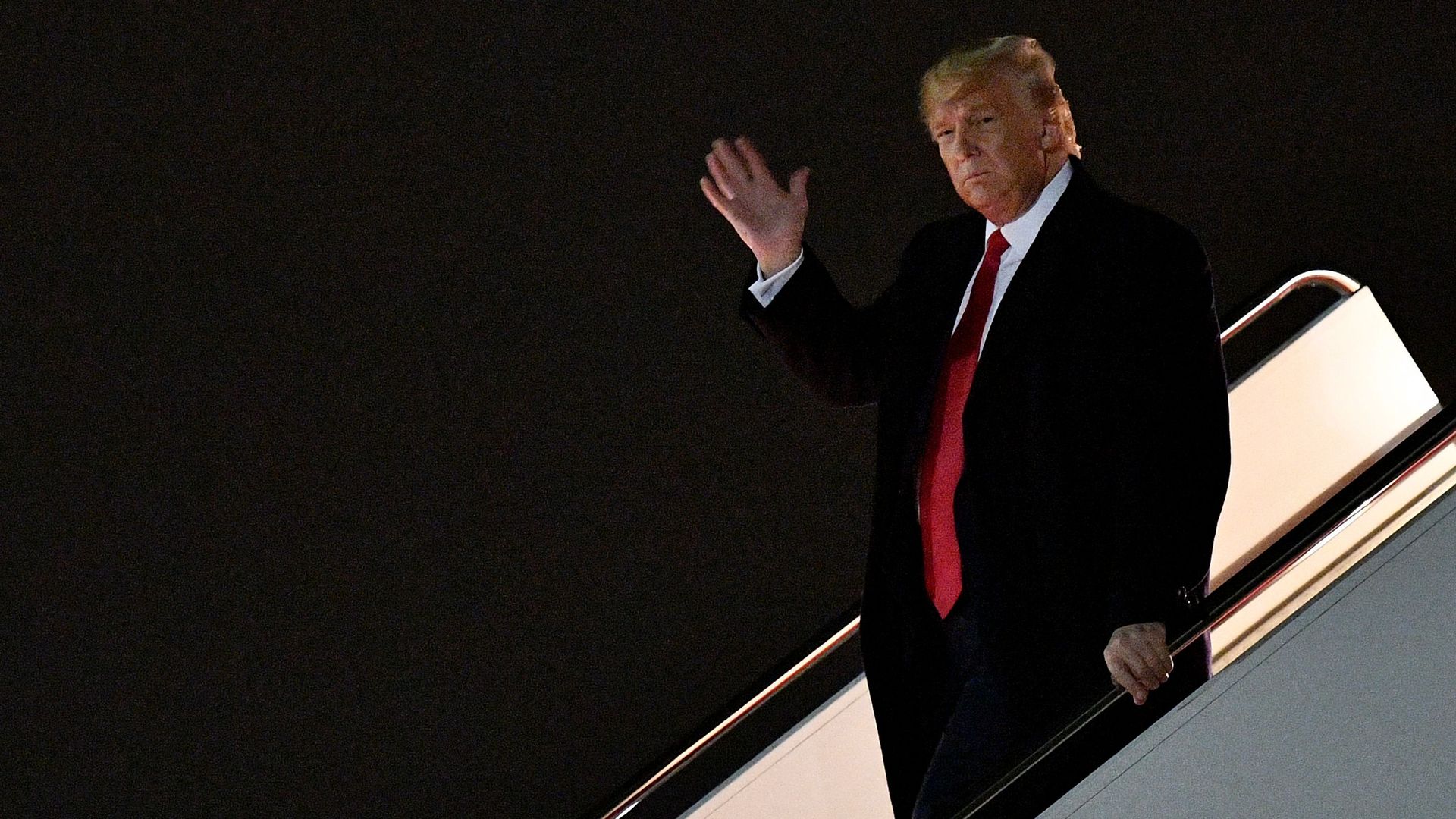 The White House along with Senate Republicans agreed on Thursday to hold a full Senate trial if the House votes to impeach President Trump, Politico reports.
What we know: A group of Republicans met privately with Jared Kushner, Kellyanne Conway and White House counsel Pat Cipollone Thursday morning to outline a strategy for a possible impeachment trial. The White House wants the Senate to hold a trial that does not overtly dismiss the articles of impeachment, two meeting attendees told Politico.
"The White House and Trump's GOP allies decided instead 'they want some kind of factual affirmative defense on the merits,' said one attendee," Politico notes.
Sens. Mike Lee, Lindsey Graham, John Kennedy, Ted Cruz, Tom Cotton and Ron Johnson were in attendance. Acting Chief of Staff Mick Mulvaney was also present, the Washington Post reports according to unnamed officials.
Of note: A senior White House official tells Axios that Trump has privately said he doesn't want to see impeachment drag on too long. "He'd rather get it over and done with," the official said.
The bottom line: No final decision has been made, a senior White House official told the Post.
The private meeting "underscored the increased coordination between the White House and its allies in the Senate as the House proceedings appear to point to likely impeachment as early as next month," per the Post.
Go deeper:
Go deeper