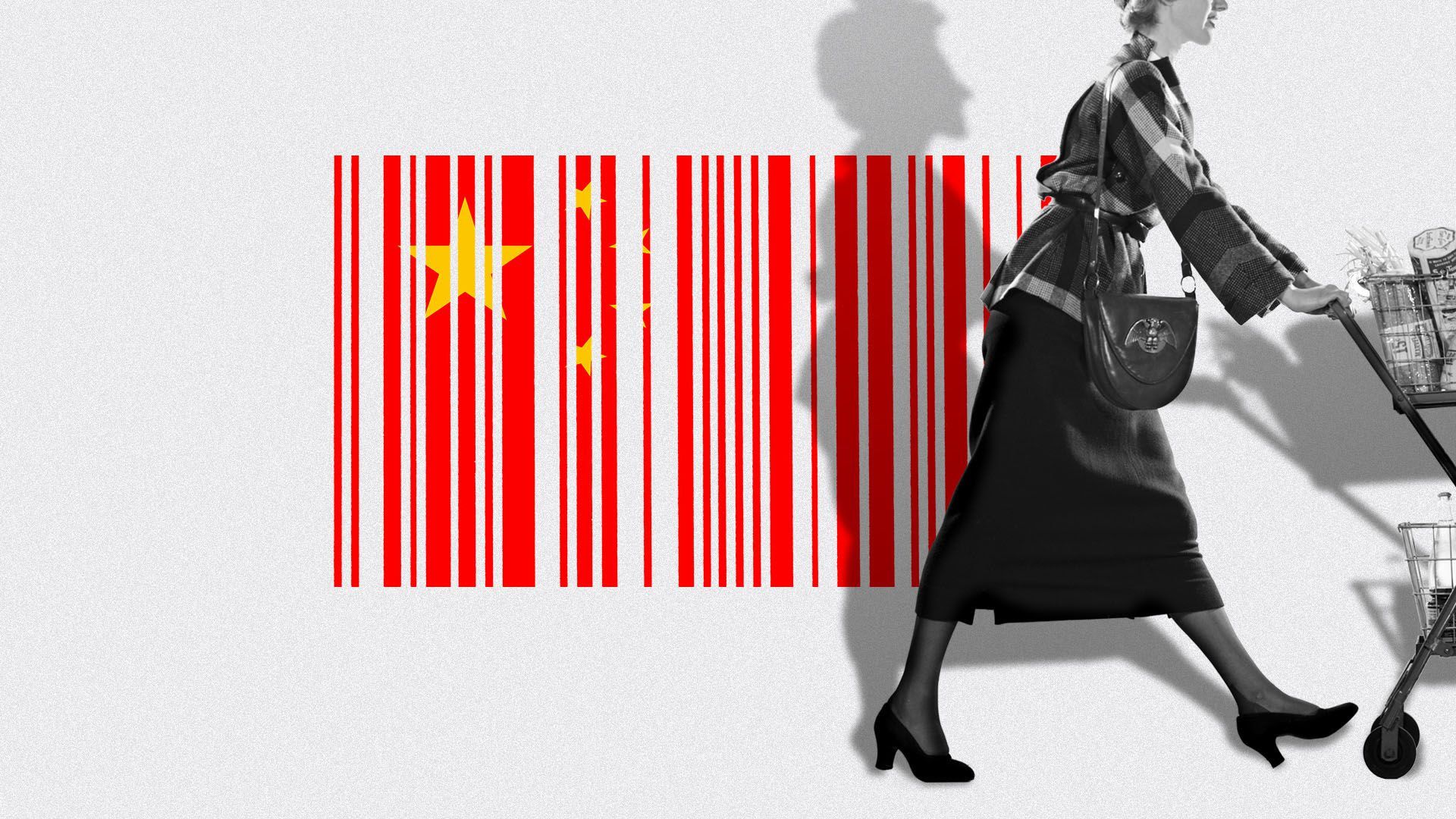 American consumers are quite familiar with many of the big-name foreign products — Toyota, Samsung, to name a couple — but brands from China are virtually invisible.
The big picture: Chinese companies doing business in the U.S. are doing their best to hide where they come from. If they're not actively masking their home country, they're certainly not leading with it.
Driving the news: The first publicly Chinese-owned company to make its way into the minds and hearts of American consumers is TikTok. And it's dealing with headache after headache due to its China ties.
The viral social video-sharing app has been downloaded about 80 million times in the U.S., and its skyrocketing popularity has made it the target of a federal probe.
TikTok, which is based in the U.S., is desperately trying to distance itself from Bytedance, its Chinese owner. CEO Alex Zhu told the New York Times he'd go as far as to reject a user data request from Chinese President Xi Jinping himself.
Chinese brands have been trying to fly under the radar for years.
Take Volvo, one of the most prominent Chinese-owned brands to crack the U.S. market. Volvo is a Swedish subsidiary of Chinese automaker Geely. But how many Americans who buy a Volvo think they're buying a Chinese car?
Other Chinese brands hiding in plain sight include TCL, the hardware giant that sells in the U.S. under the names of Alcatel and Blackberry, and Lenovo, notes Axios' Ina Fried.
Go deeper:
Go deeper