General Motors sues Fiat Chrysler alleging union bribes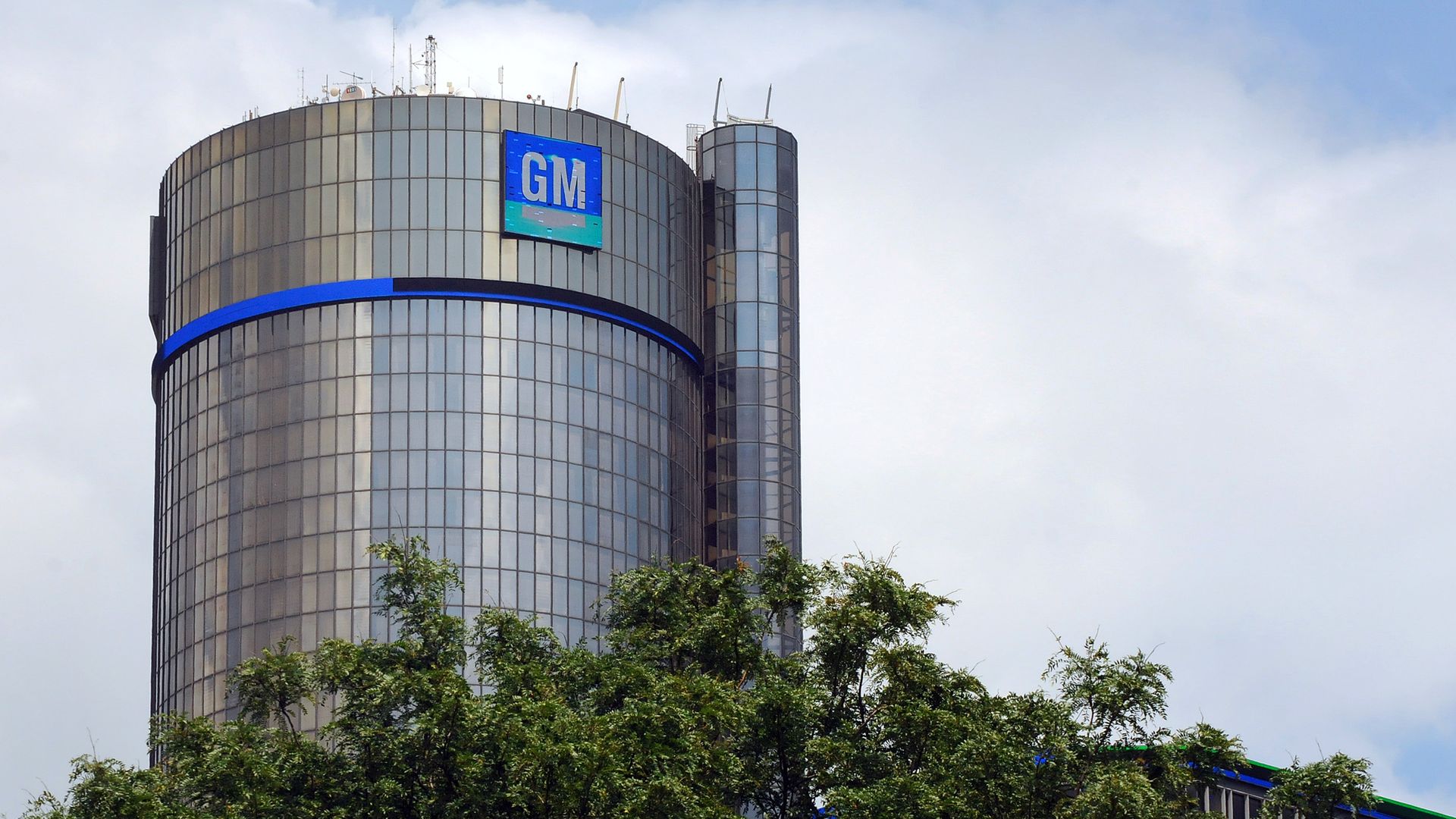 General Motors filed a lawsuit on Wednesday against Fiat Chrysler Automobiles, alleging its competitor was involved in racketeering by paying millions of dollars in bribes to corrupt the bargaining process with the United Auto Workers union, likely costing GM billions of dollars.
The big picture: The suit, filed in U.S. District Court in Detroit, aligns with the ongoing federal probe into corruption among some of UAW's top people and FCA's involvement. GM's accusation also comes as FCA and UAW are negotiating a contract fresh off a six-week strike at GM. Meanwhile, FCA is working on a planned merger with French automaker PSA.
The state of play: GM is alleging that former FCA CEO Sergio Marchionne — who was historically revered for his leadership in the auto industry — was a "principal figure in the conspiracy." Marchionne died in 2018.
On a press call with GM General Counsel Craig Glidden, the company referred to a "pattern of racketeering" by FCA between 2009 and 2015, which resulted in GM paying higher wages than FCA. It also allowed FCA to use more temporary workers and lower-paid second-tier workers than GM.
"As part of this bribery scheme, and to lock in the competitive efficacy of the purchased benefits, concessions and advantages for FCA, GM was denied similar union commitments and support," the lawsuit states.
It goes on to claims that "after a failed bid to take over GM in 2015, FCA corrupted the collective bargaining process by structuring terms through bribed UAW officials that 'forced unanticipated costs on GM,'" Reuters reports.
The company won't know the extent of the damage until the discovery process is completed, but because the alleged scheme went on for years, the damages are expected to be "substantial."
The company clarified the lawsuit has nothing to do with the merger of PSA and FCA, and GM does not intend to file suit against UAW, whose acting President Rory Gamble recently announced ethics reform measures in the wake of the scandal.
What they're saying:
Glidden: "This lawsuit is intended to hold FCA accountable for the harm its actions have caused our company and to ensure a level playing field going forward."
Fiat Chrysler Automobiles: "We are astonished by this filing, both its content and its timing. We can only assume this was intended to disrupt our proposed merger with PSA as well as our negotiations with the UAW.  We intend to vigorously defend against this meritless lawsuit and pursue all legal remedies in response to it."
Kristin Dziczek, vice president for the Center for Automotive Research: "This GM RICO case against FCA is unprecedented. Pattern bargaining conveys 'first-mover advantages' to the lead company where they can craft an agreement that is advantageous to them but more difficult for one of their competitors. ... The GM RICO case alleges that FCA went beyond traditional first-mover advantages and that it was enabled by the bribery and corruption that has already been proven in the government's case."
GM said all damages collected "will be invested in the U.S. to benefit our employees and grow jobs."
Read the complaint:
Go deeper: UAW strike is a $3 billion hit to GM's 2019 earnings
Go deeper