Rep. Carolyn Maloney picked to chair House Oversight Committee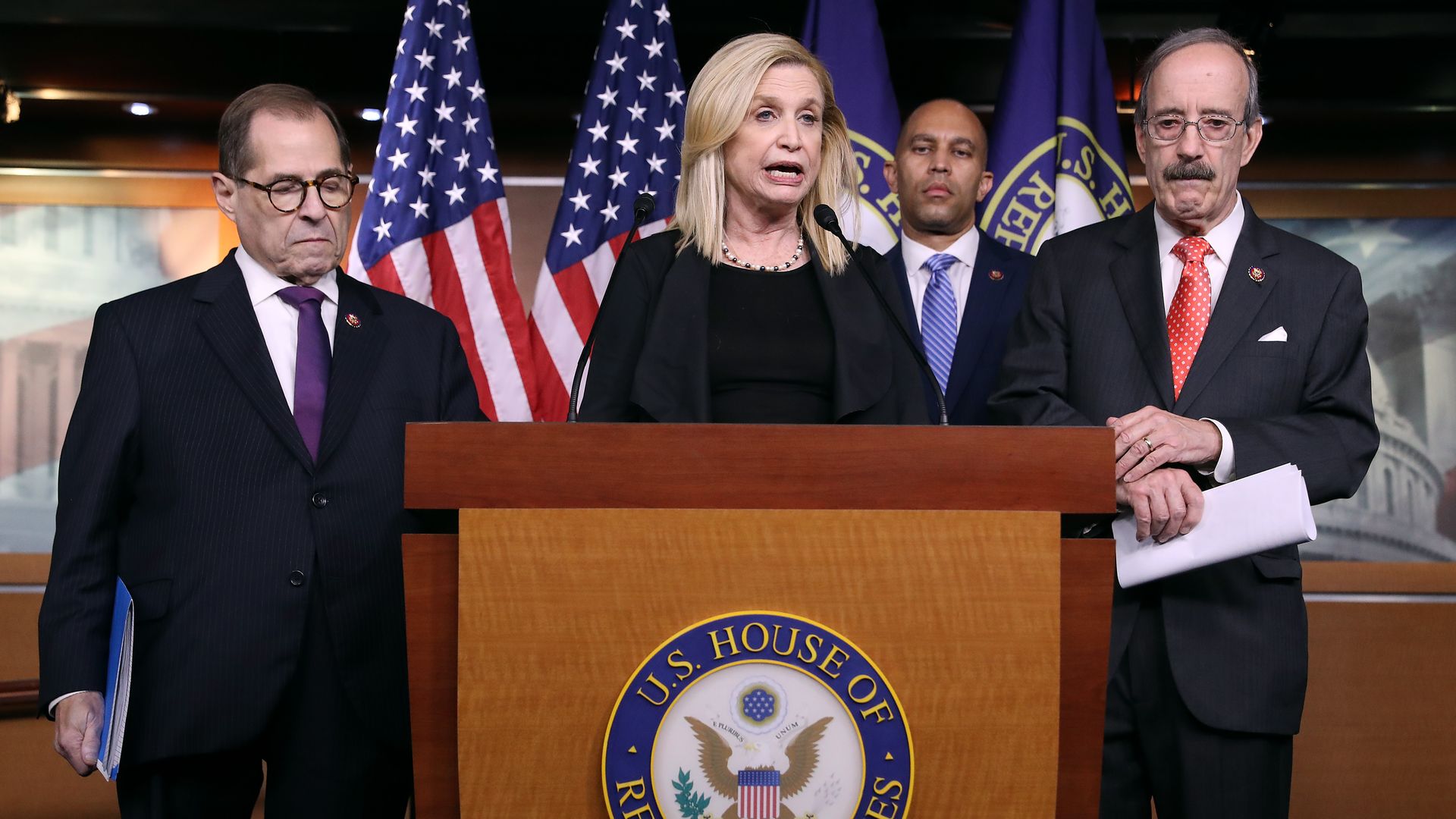 Rep. Carolyn Maloney (D-N.Y.) will become the first woman to chair the House Oversight Committee, after defeating Rep. Gerry Connolly (D-Va.) in a caucus-wide vote, Politico reports.
Why it matters: Maloney has been acting as the committee's chair since the Oct. 17 death of Rep. Elijah Cummings (D-Md.) Leading the Oversight Committee will thrust Maloney into the center of the impeachment inquiry into President Trump. The Oversight Committee is one of the congressional panels leading the probe.
What's next: The pick by Democrats is expected to be formalized on the House floor on Thursday, a senior Democratic aide told the Washington Post.
Go deeper: The schedule for this week's impeachment hearings
Go deeper