White House's official Twitter account attacks Vindman as he testifies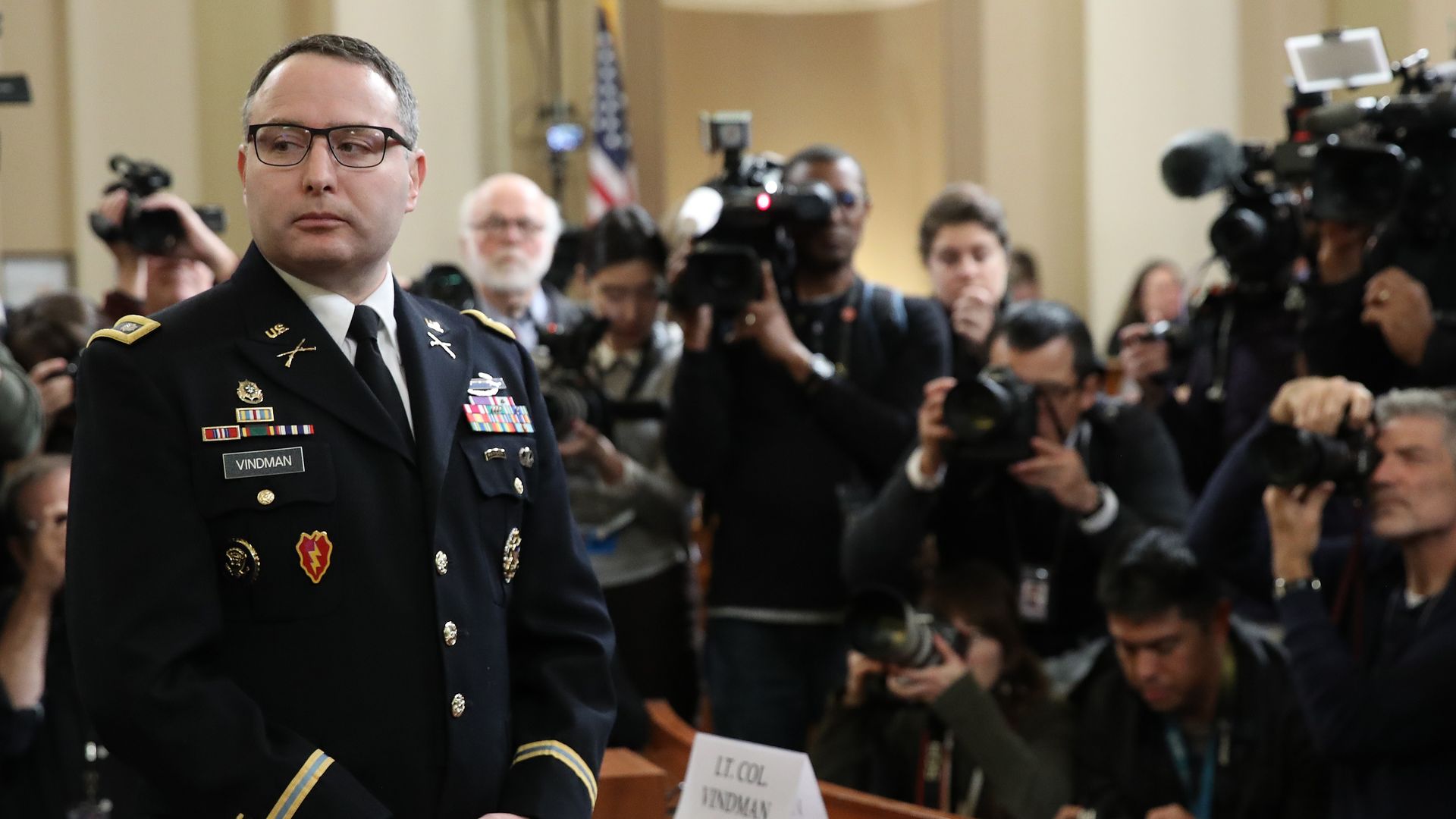 The White House's Twitter account tweeted Tuesday a quote from former National Security Council official Tim Morrison's deposition stating that he had "concerns" about Lt. Col. Alexander Vindman's judgment.
Why it matters: This is the second instance of President Trump or the White House tweeting about a witness as they're testifying publicly in the impeachment inquiry.
Earlier in the hearing, Rep. Jim Jordan (R-Ohio) asked Vindman about Morrison's concerns about his judgment. Vindman, who is still employed by the National Security Council, responded by reading aloud former top Russia adviser Fiona Hill's final performance review of his work:
"Alex is a top 1% military officer and the best Army officer I have worked with in my 15 years of government service. He is brilliant, unflappable and exercises excellent judgment."
Go deeper:
Go deeper