Trump's settlements announcement underscores partisan divide on Israel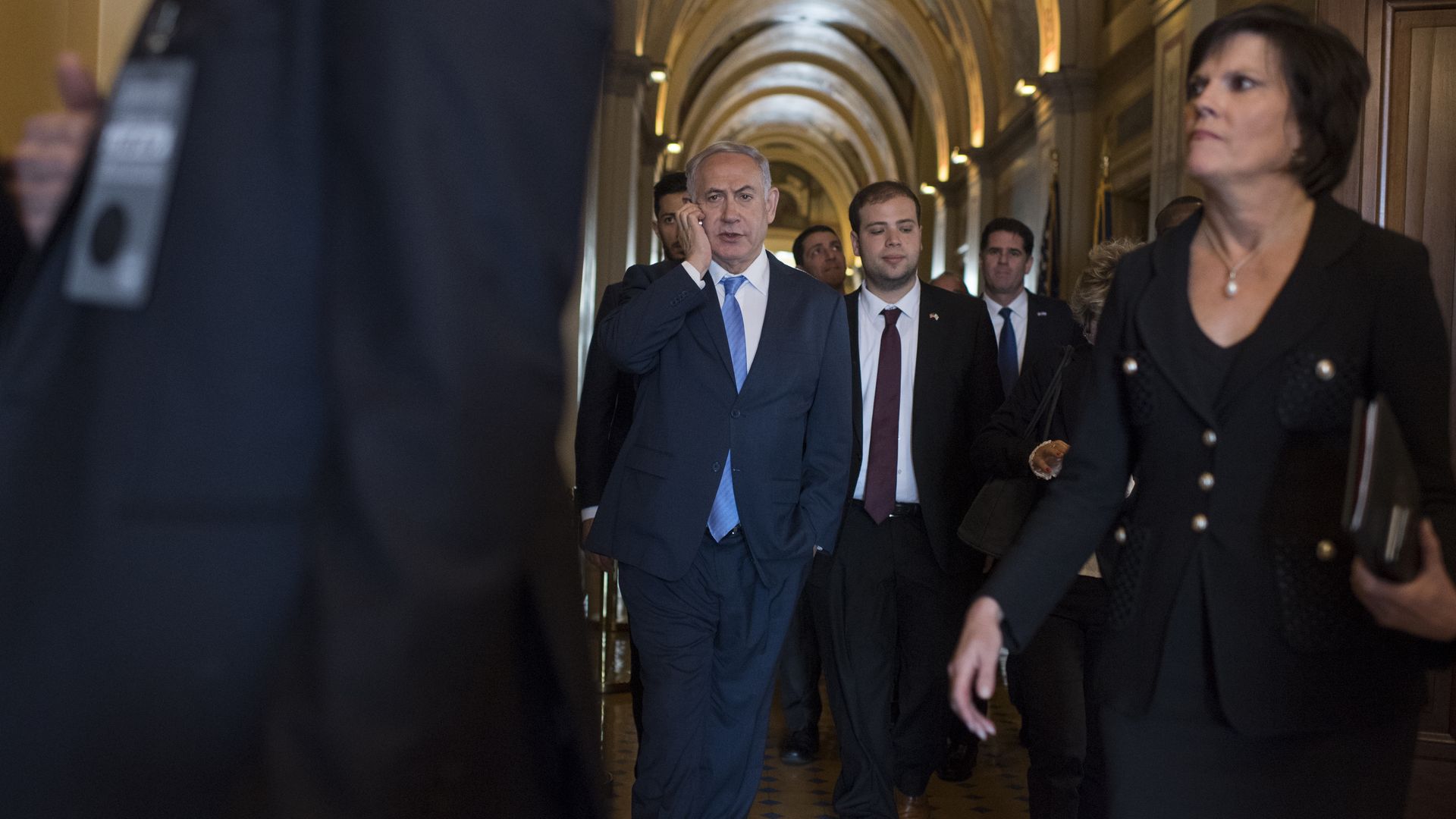 Secretary of State Mike Pompeo's announcement today on Israeli settlements was a major shift in U.S. policy and gives the settlements project diplomatic backing, but otherwise has few practical implications.
Why it matters: What the decision will do is deepen the divide between Democrats and Republicans on the Israeli-Palestinian conflict. The shift on the legal status of the settlements will continue to erode bipartisan support for Israel — especially with the U.S. entering an election year.
The Pro-Israel lobby AIPAC issued a statement that supported the announcement only in part.
AIPAC is concerned about the erosion of support for Israel among Democrats and has calibrated its public positions on the Israeli-Palestinian conflict in a way that Democrats can still identify with — for example supporting a two-state solution.
Republicans like Sen. Lindsey Graham welcomed Pompeo's statement.
He called it "a repudiation of President Obama and Secretary of State John Kerry's ill-informed efforts to target Israeli presence in the West Bank."
Graham added: "While I strongly support a two-state solution, I believe the Trump Administration's announcement today will ultimately advance the cause of peace over time."
Top Democrats condemned the move. Sen Bernie Sanders said "international law and multiple United Nations resolutions" make clear that the settlements are "illegal."
"Once again, Mr. Trump is isolating the United States and undermining diplomacy by pandering to his extremist base," Sanders said.
Pete Buttigieg called the move "a significant step backward in our efforts to achieve a two-state solution to the Israeli-Palestinian conflict" and "the latest in a pattern of destructive decisions that harm our national interests."
The global picture: As with the embassy move, the U.S. will find itself isolated internationally over tonight's announcement. It's hard to see any other country endorsing a U.S. policy that goes against UN Security Council resolutions and most readings of international law.
It could lead to new resolutions in the UN against the Israeli settlements that will pass with huge majorities and isolate the U.S.
The new policy will further escalate divisions between the U.S. and the Palestinians — if such a thing is even possible.
It will also create tensions with Jordan, which already criticized the decision, and make it harder for the Gulf states to implement normalization steps with Israel.
The U.S. announcement could also harden the EU's position on settlements, which has far more practical implications for Israel — mainly on trade.
Go deeper