Read: House impeachment investigators release Hale, Holmes transcripts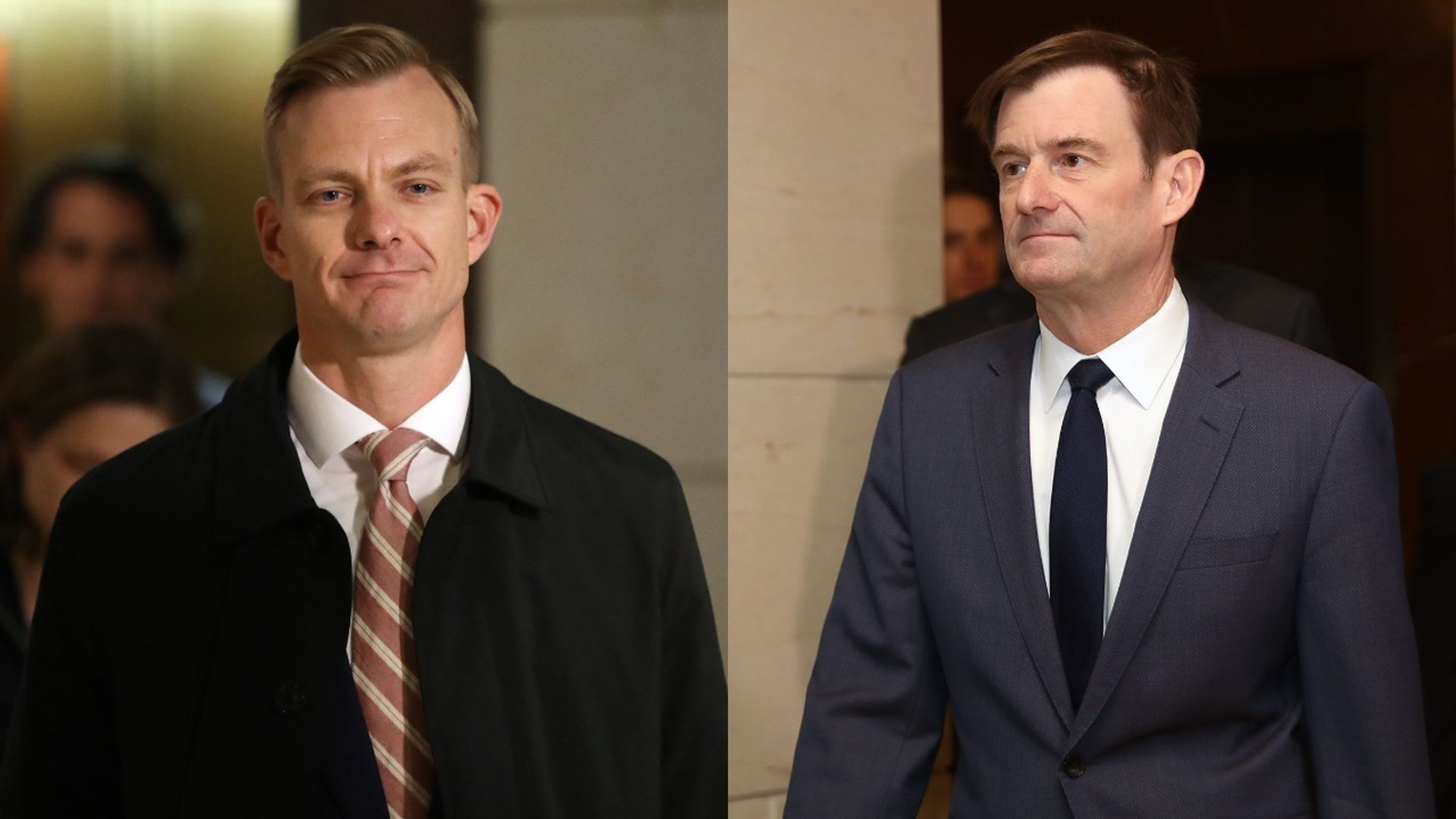 House impeachment investigators released transcripts Monday for State Department officials David Hale and David Holmes' closed-door testimonies this month.
The big picture: Hale is a high-ranking official who's served as an ambassador to Jordan, Lebanon and Pakistan, among other roles. Holmes works at the U.S. Embassy in Ukraine. Holmes testified that he'd overheard a phone call between Gordon Sondland, U.S. ambassador to the EU, and President Trump on July 26, the day after Trump's call with Ukrainian President Volodymyr Zelensky.
What they're saying: Holmes claimed that Trump had asked Sondland if Ukraine was going to "do the investigation," and that Sondland responded, "He's gonna do it."
"I heard Ambassador Sondland greet the President and explain that he was calling from Kyiv. I heard President Trump then clarify that Ambassador Sondland was in Ukraine. Ambassador Sondland replied, Yes, he was in Ukraine, and went on to state that President Zelensky, quote, unquote, loves your ass"
— Excerpt from Holmes' testimony
"I then heard President Trump ask, quote, "So he's going to do the investigation?" unquote. Ambassador Sondland replied that, "He's going to do it, " adding that President Zelensky will, quote, 'Do anything you ask him to,'" Holmes added.
What's next: Hale is due to publicly testify on Wednesday, and Holmes is testifying on Thursday.
Read the transcripts:
Hale:
Holmes:
Go deeper:
Go deeper