A partisan divide over the future of local news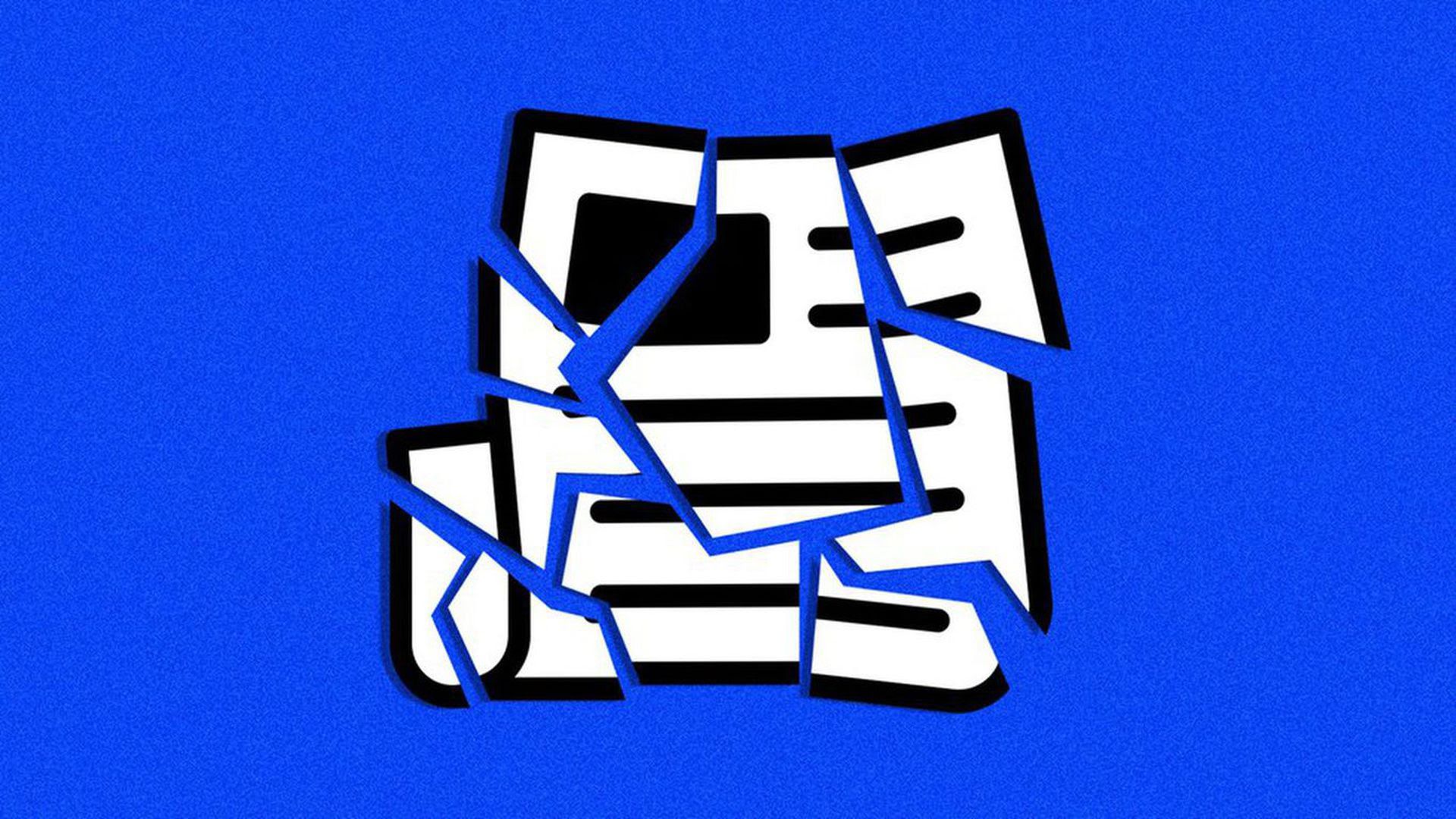 A new study finds that while Americans mostly agree that something should be done to address the demise of local news, the population differs on how to address the problem based on their party identification.
Why it matters: The new data suggests that political disparities about the value of the media at the national level have carried through to the local level.
For example, a 2018 study from Pew Research Center found that the split between Democrats and Republicans over the role that the national media should play having a "watchdog" role over politicians began to really deepen during the Trump-era.
Details: According to a new study from Gallup and the Knight Foundation, Democrats are more likely to want to help a failing local newspaper than Republicans.
Less than one-third of Democrats (27%) said that newspapers "should be allowed to fail," like other private businesses, while more than three-fourths (76%) of Republicans said the same.
More than two-thirds of Democrats (72%) said that local newspapers are vital and should be preserved "even if they can't sustain themselves financially," while less than one-third (22%) of Republicans said the same.
Go deeper: Republicans, Democrats split over role of national media
Go deeper