Flu shots exemplify the health care system's pricing dysfunction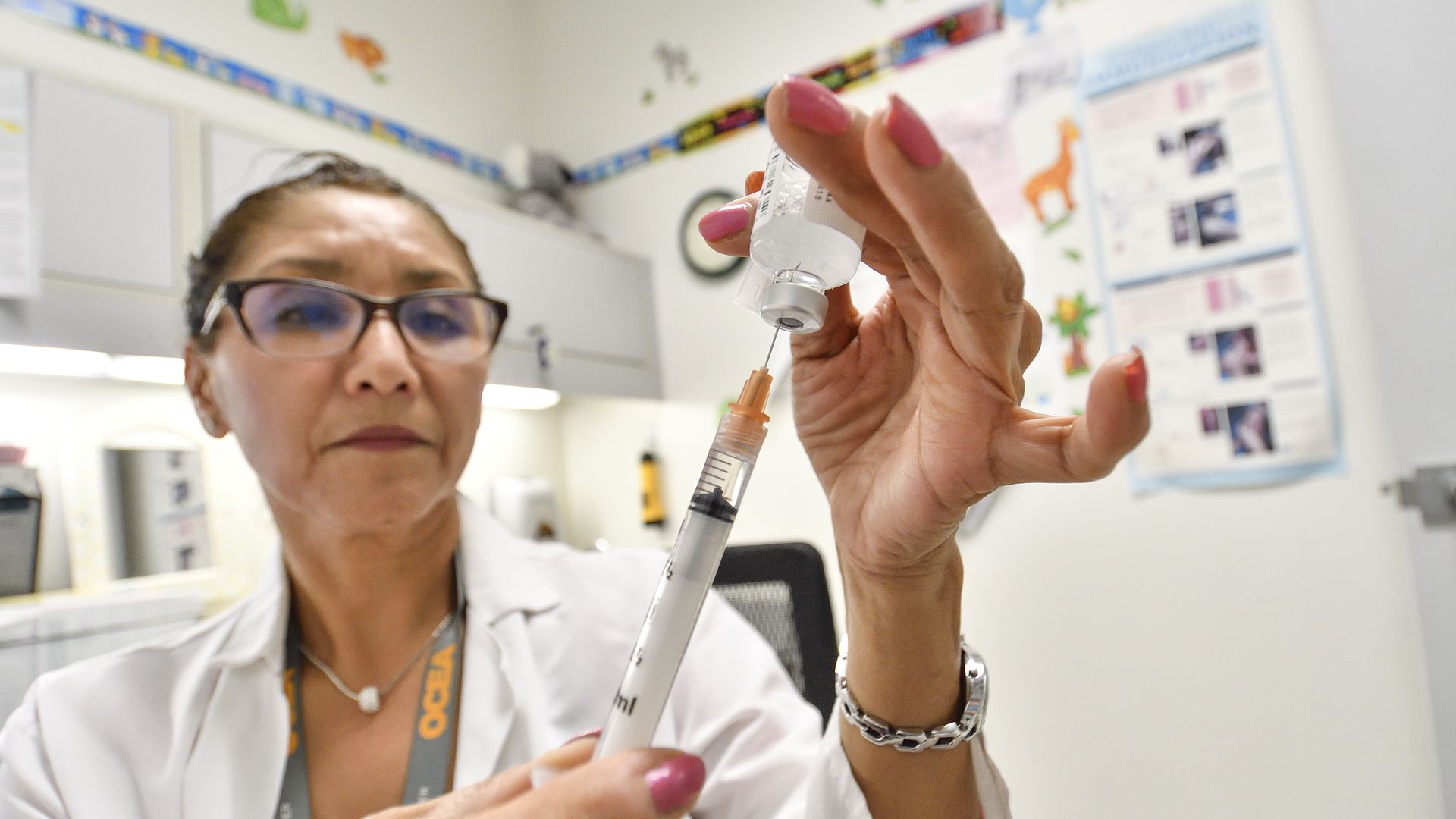 Insured patients don't directly pay anything for flu shots, but they can be expensive — and these costs vary widely, California Healthline reports with Kaiser Health News.
Why it matters: It's well-documented that the prices of health care services vary widely by location, but the price discrepancy among flu shots — which are cheap — drives home how inconsistent and arbitrary the system can be.
Even if patients aren't paying these prices out of pocket, we all pay for inflated costs via higher premiums.
Case in point: KHN found that what its insurer paid for KHN employees' flu shots varied dramatically; the insurer paid $85 to one facility in Sacramento and $32 at a drugstore in Washington, D.C.
In D.C., Medicaid pays $15 for a flu shot.
Go deeper:
Go deeper