AP: Zelensky feared Trump was pressuring him to investigate Biden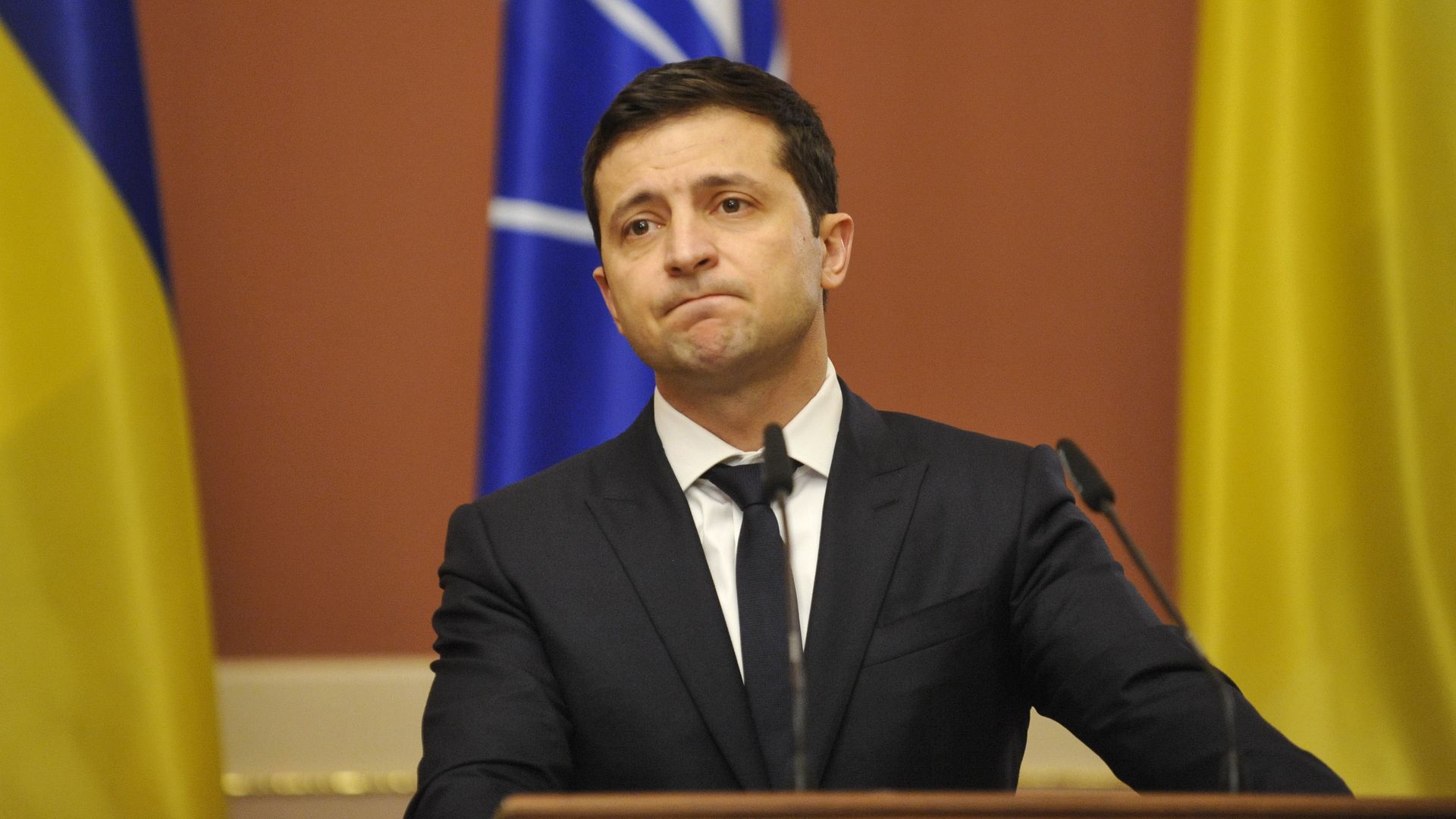 Ukrainian President Volodymyr Zelensky held a meeting in early May with his top aides to seek advice on how to navigate pressure from the Trump administration to investigate Joe Biden, two people with knowledge of the briefings told AP.
Why it matters: The sources said Zelensky was concerned that the White House wanted him to take action that could influence the 2020 presidential race — well before the July 25 call with President Trump that's at the heart of the ongoing impeachment inquiry.
Details: Staff at the U.S. Embassy in Kiev, including then-Ambassador Marie Yovanovitch, were briefed on the meeting, meaning that U.S. officials knew early on that Zelensky felt pressured to investigate Biden.
The sources said that notes on the meeting that circulated at the State Department indicate that Zelensky tried to hide the purpose of the May 7 meeting by claiming it was about energy policy.
The big picture: Zelensky later denied that he felt pressured while talking to reporters at the UN General Assembly meeting in September.
House Republicans have defended Trump in impeachment hearings with Zelensky's public statements that he felt no pressure to open investigations.
Democrats have argued that Ukrainian officials can't admit they felt pressured because they still rely on aid from the Trump administration.
Go deeper:
Go deeper