House Republicans seek Ron Johnson's Ukraine account in impeachment inquiry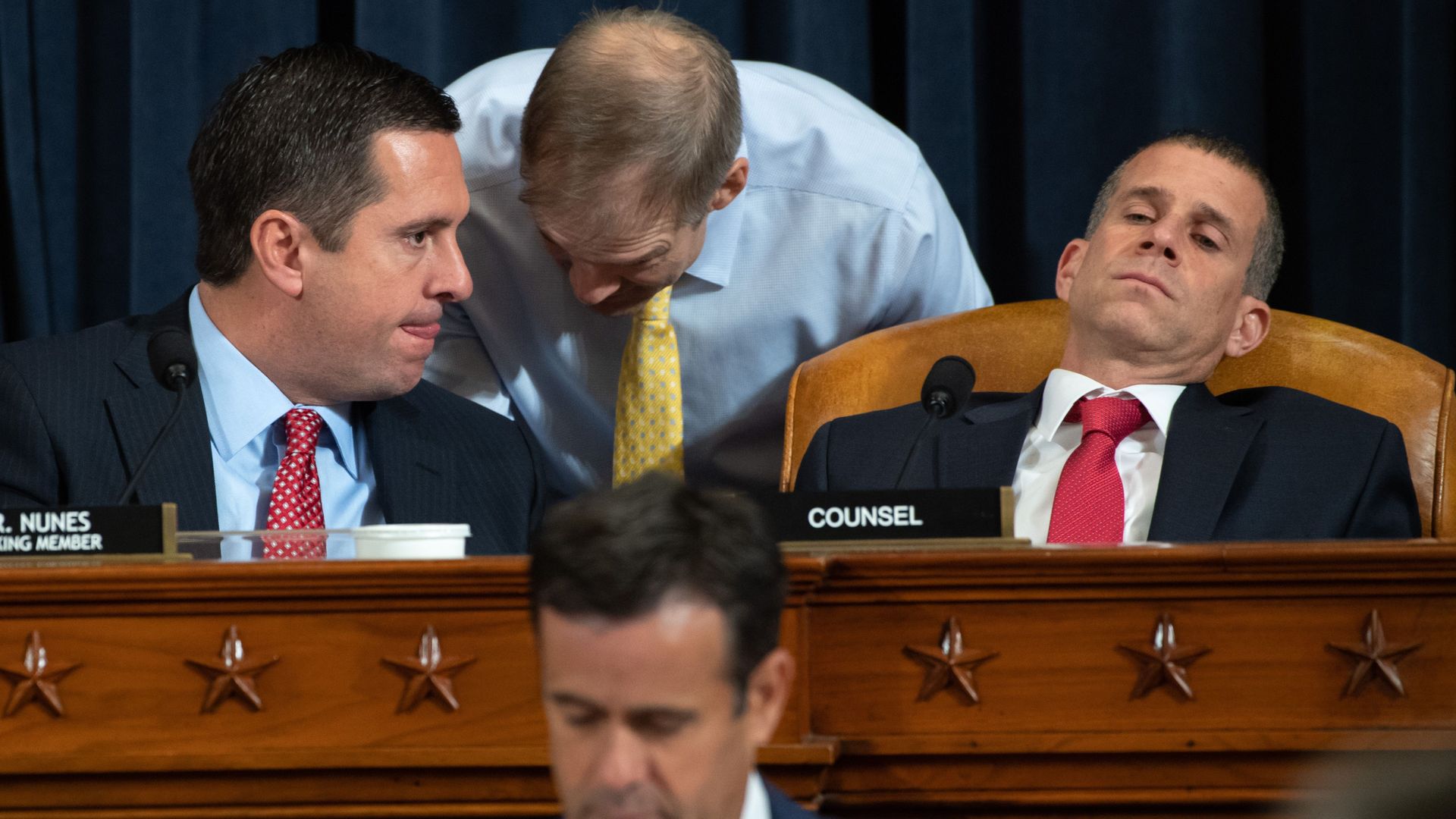 House Republicans are asking Sen. Ron Johnson (R-Wis.) for "firsthand information" about Ukraine-related meetings, briefings and conversations with President Trump and EU Ambassador Gordon Sondland.
What's happening: A letter from Rep. Jim Jordan of Ohio, who's leading the GOP case, and Rep. Devin Nunes of California, the top Republican on the House Intelligence Committee, asked Johnson for his recollections after attending the inauguration of Ukraine's president in May.
The senator said yesterday on "Meet the Press" that he had received the letter, and said he'd be working over the weekend on preparing his "telling of events."
"I will lay out what I know," Johnson said. "They're not going to call me, because certainly Adam Schiff wouldn't want to be called by the Senate. There's going to be a separation there. But I think I will reply to that."
Go deeper:
Go deeper