WSJ: Sondland emails show he briefed Trump admin officials on Ukraine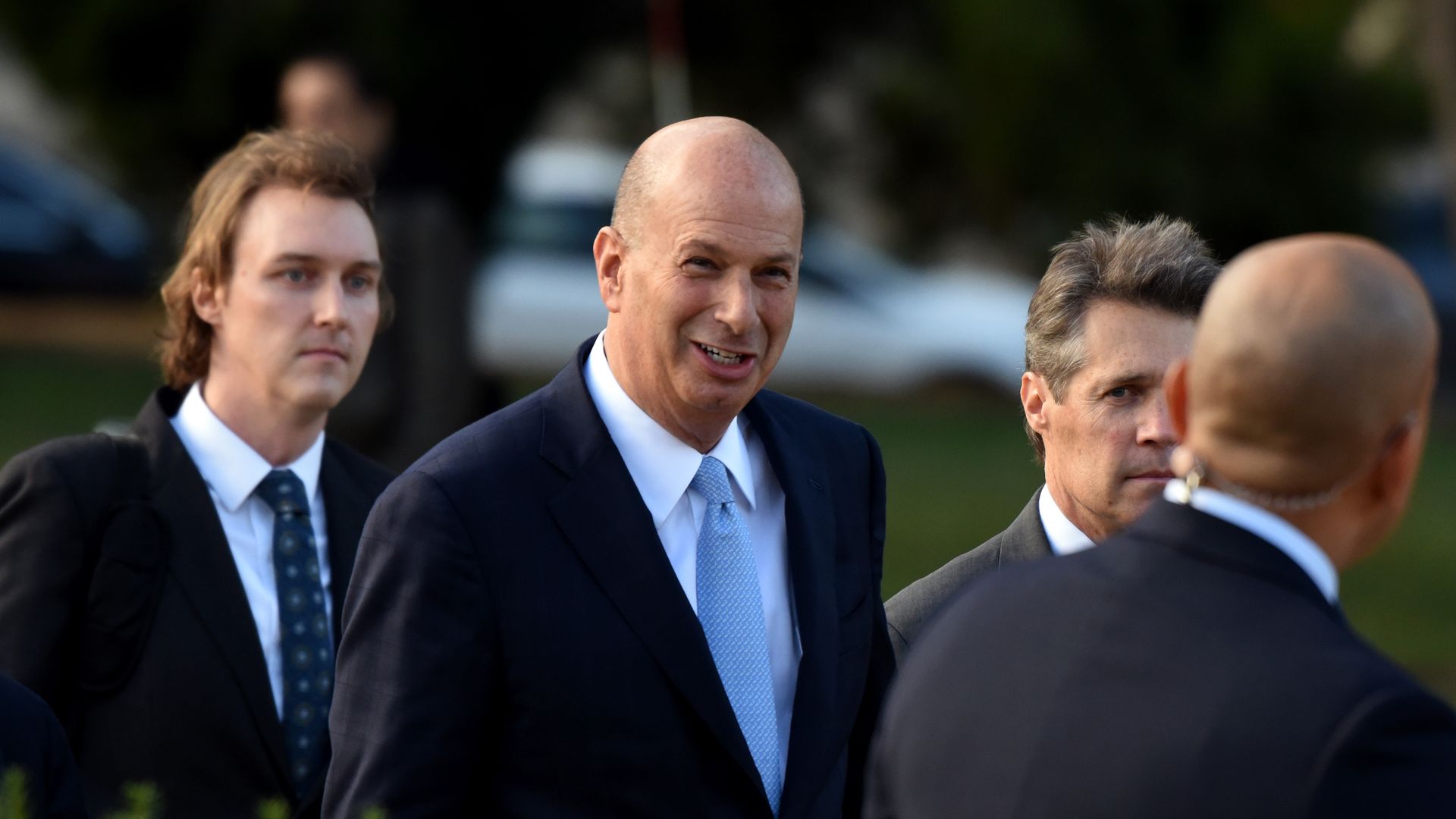 Gordon Sondland, U.S. ambassador to the EU, briefed senior administration officials on efforts to get Ukraine to investigate former Vice President Joe Biden ahead of President Trump's July 25 call with the Ukrainian leader, the Wall Street Journal reports.
Why it matters: Emails allegedly sent by Sondland that were obtained by WSJ indicate that several other officials can confirm what some witnesses have testified to already about a Trump administration request to investigate Burisma, the gas company with ties to Biden's son.
Sondland will be a key witness at this week's impeachment hearings as he previously testified that he told a top Ukraine official that military aid to the country wouldn't be released until officials agreed to investigate Burisma.
What's new: Per WSJ, Sondland kept officials including acting White House Chief of Staff Mick Mulvaney and Energy Secretary Rick Perry informed via email of developments in the push to get Ukrainian President Volodymyr Zelensky to announce an investigation into the Bidens.
What's next: Axios' Alayna Treene notes that Republicans plan to say Sondland "only talked to the president a handful of times about Ukraine, and he was eager to please Trump."
"They'll also focus on the idea that Sondland's knowledge was 'presumed' and the president never directly linked the two," Alayna writes.
Go deeper: Trump-Ukraine scandal: The key players, dates and documents
Go deeper