Updated Nov 19, 2019 -

World
China: Hong Kong courts don't have the power to rule on mask ban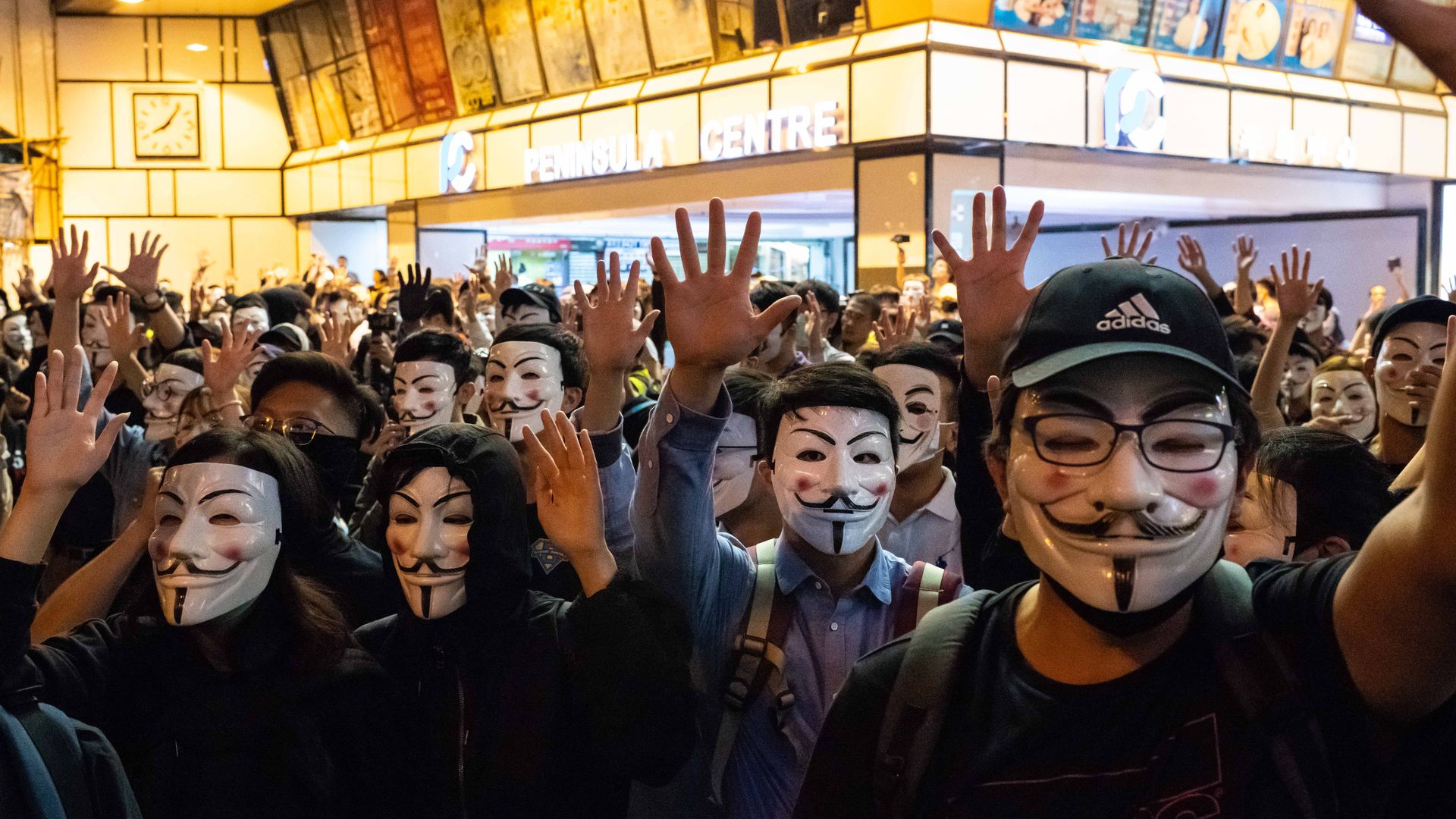 China condemned on Tuesday the Hong Kong High Court's decision ruling the city's mask ban "unconstitutional," saying only the Chinese legislature has the power to rule on the constitutionality of legislation, Channel News Asia reports.
No other authority has the right to make judgments and decisions."
— Chinese government statement translated by Channel News Asia
Why it matters: Protesters reacted with outrage when Hong Kong chief executive Carrie Lam passed the ban last month in an emergency law giving Hong Kong officials more powers. Protesters have constantly defied the ban, which they said was designed to suppress them.
China's criticism of the High Court ruling before Hong Kong's government has even lodged an appeal risks worsening the situation in the semiautonomous territory, where protesters remain concerned that Chinese central authorities could suppress the high degree of autonomy they've enjoyed since the former British colony was returned to the country in 1997.
Go deeper: Protests paralyze Hong Kong: What you need to know
Editor's note: This article has been updated with China's reaction to the court ruling.
Go deeper