Official testifies Bolton held 1-on-1 meeting with Trump about Ukraine aid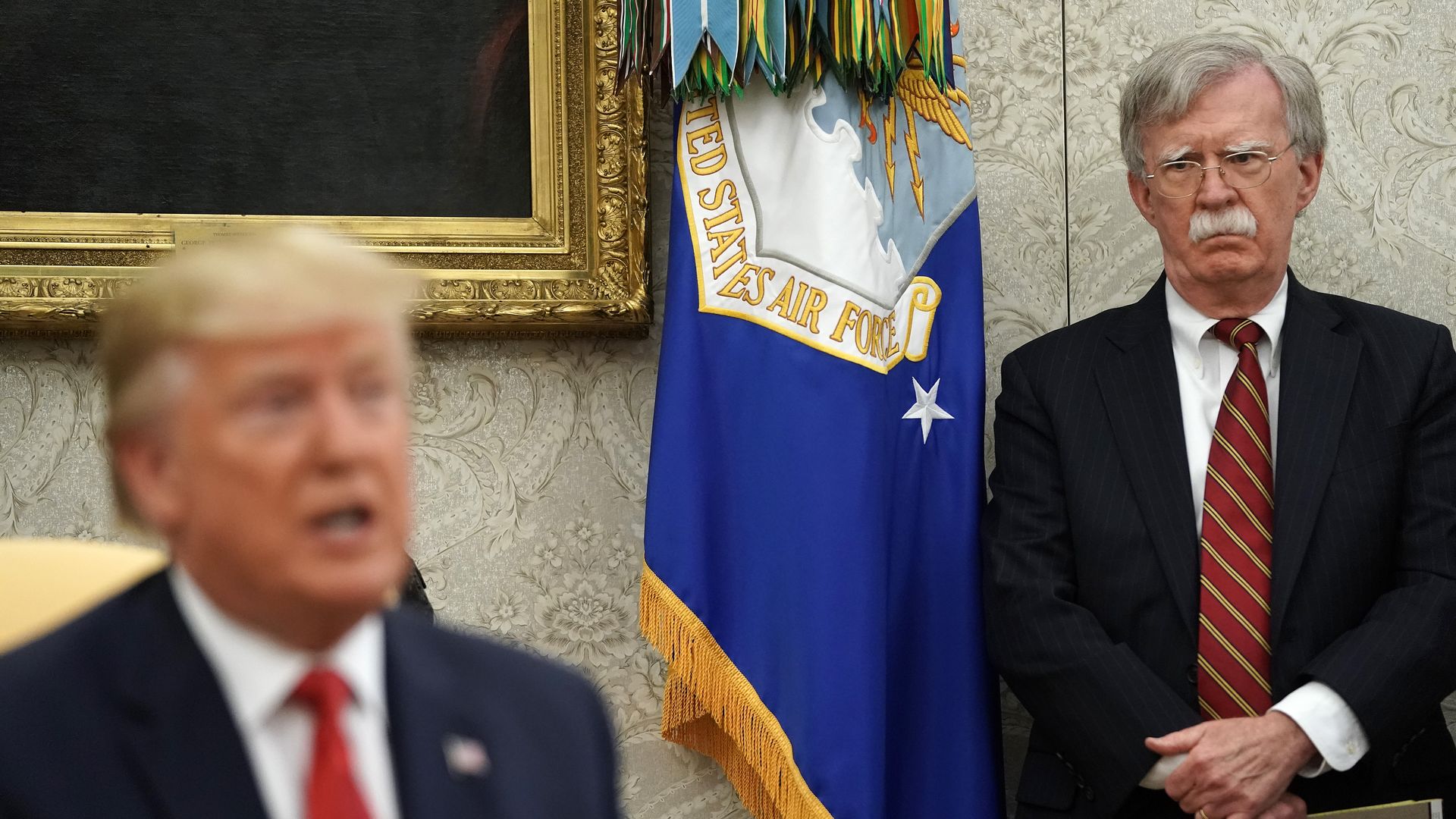 Former White House national security adviser John Bolton met privately with President Trump in August in an effort to convince him to release nearly $400 million in frozen military aid to Ukraine, former National Security Council official Tim Morrison told impeachment investigators last month.
Why it matters: The episode underscores how important Bolton's testimony could ultimately be to determining why Trump withheld security assistance to Ukraine at a time when he was pushing its government to investigate his political rivals — a question at the heart of the impeachment inquiry.
Morrison testified that Bolton emerged from the meeting and simply said that Trump was "not yet ready" to release the money.
Bolton also warned Morrison not to get involved with EU Ambassador Gordon Sondland — who communicated to Ukrainian officials that the aid would be released if they announced investigations into Joe Biden and the 2016 election — and to "make sure the lawyers are tracking."
The big picture: Bolton failed to appear for his closed-door deposition earlier this month and told the House committees conducting the impeachment inquiry that he would challenge a potential subpoena for his testimony in court.
A House Intelligence Committee official responded that Democrats have "no interest in allowing the administration to play a rope-a-dope with us in the courts for months," and that the White House's decision to block Bolton from testifying will be used as further evidence of obstruction for a potential article of impeachment.
What to watch: While Democrats likely believe they have enough evidence from existing testimonies to vote on impeachment, Bolton remains the inquiry's biggest wildcard. Sources told Axios' Jonathan Swan that Bolton was the most prolific note-taker at the top level of the White House and probably has more details than any witness about Trump's machinations on Ukraine.
Go deeper: Trump aides fear Bolton's secret notes
Go deeper