North Korea calls Biden a "rabid dog"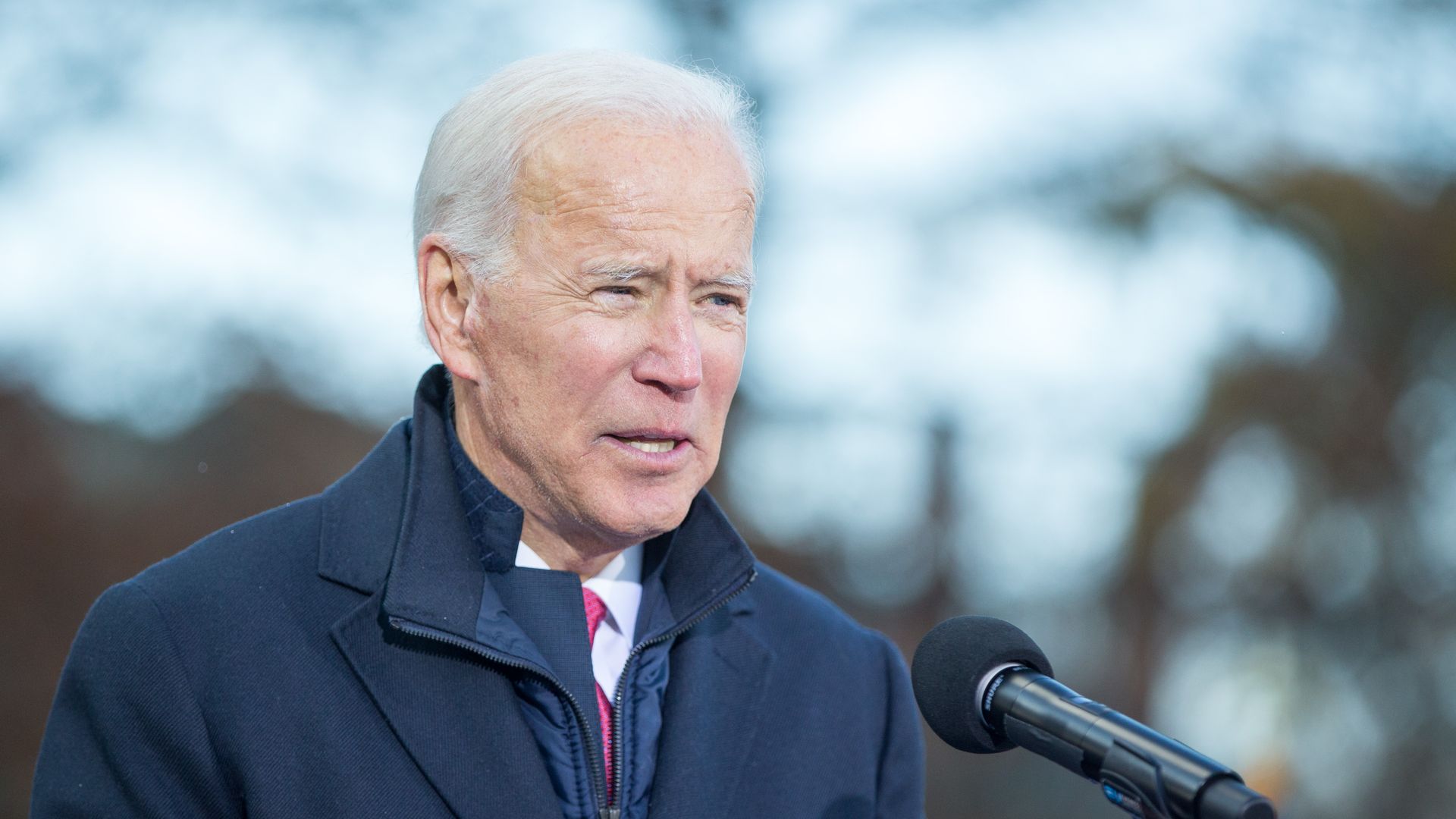 The North Korean government described Joe Biden on Thursday as a "rabid dog" that is "greedy for power."
Why it matters: On the 2020 trail, Biden has levied attacks against President Trump's North Korea policy and frequently called the country's leader Kim Jong-un a "murderous dictator."
"Anyone who dare slanders the dignity of the supreme leadership of the DPRK, can never spare the DPRK's merciless punishment whoever and wherever. And he will be made to see even in a grave what horrible consequences will be brought about by his thoughtless utterances.
"Rabid dogs like Baiden [sic] can hurt lots of people if they are allowed to run about. They must be beaten to death with a stick, before it is too late."
—
The Korean Central News Agency
The big picture: A South Korean news agency speculated that North Korea's insults toward Biden were actually an appeal to Trump, who often claims to have positive relations with Kim despite little progress in nuclear talks, AP reports.
The Biden comments "could be seen as an attempt to leave a small window open for dialogue with the current administration," the Washington Post writes.
Go deeper:
Go deeper