House Democrats challenge legality of Wolf, Cuccinelli jobs at DHS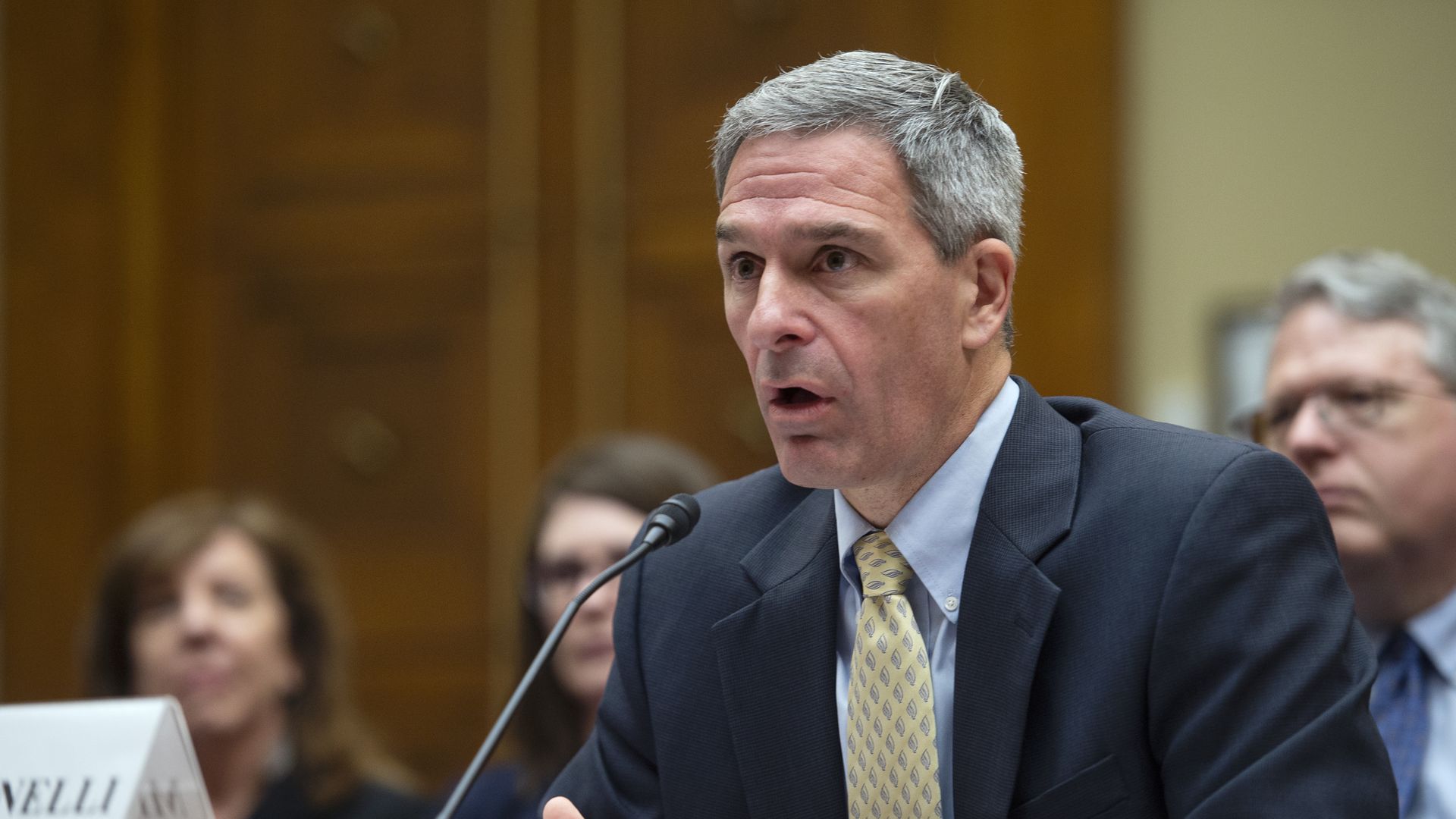 Democratic lawmakers are disputing the legality of Chad Wolf's appointment as acting Homeland Security secretary and immigration hardliner Ken Cuccinelli as his deputy, asking the U.S. Comptroller General for an expedited review. 
Why it matters: If the argument set forth by two House committee chairs on Friday prevails, it could give Democrats a path to try to block the ascension of Cuccinelli, or more broadly to seek to invalidate months of agency actions.
Between the lines: Before leaving office, former DHS Secretary Kirstjen Nielsen changed an internal policy determining who is next in line if the current agency head can no longer serve in that position.
The lawmakers are arguing that her successor, acting secretary Kevin McAleenan, may have never legally served in that role — and that even if he did, his appointment may have legally expired before he left the job.
While Nielsen changed who was next in line in case of "disaster or catastrophic emergency," she did not make any changes to the line of succession in case of "death, resignation, or inability to perform," according to the letter.
Meanwhile, under the Federal Vacancies Reform Act (FVRA), they argue that McAleenan's acting position may have expired days before he changed the same policy to allow Wolf to become acting Secretary. If Wolf's appointment isn't legally valid, they argue, he lacks the authority to elevate Cuccinelli.
Go deeper