2020 Democrats' new drug pricing bill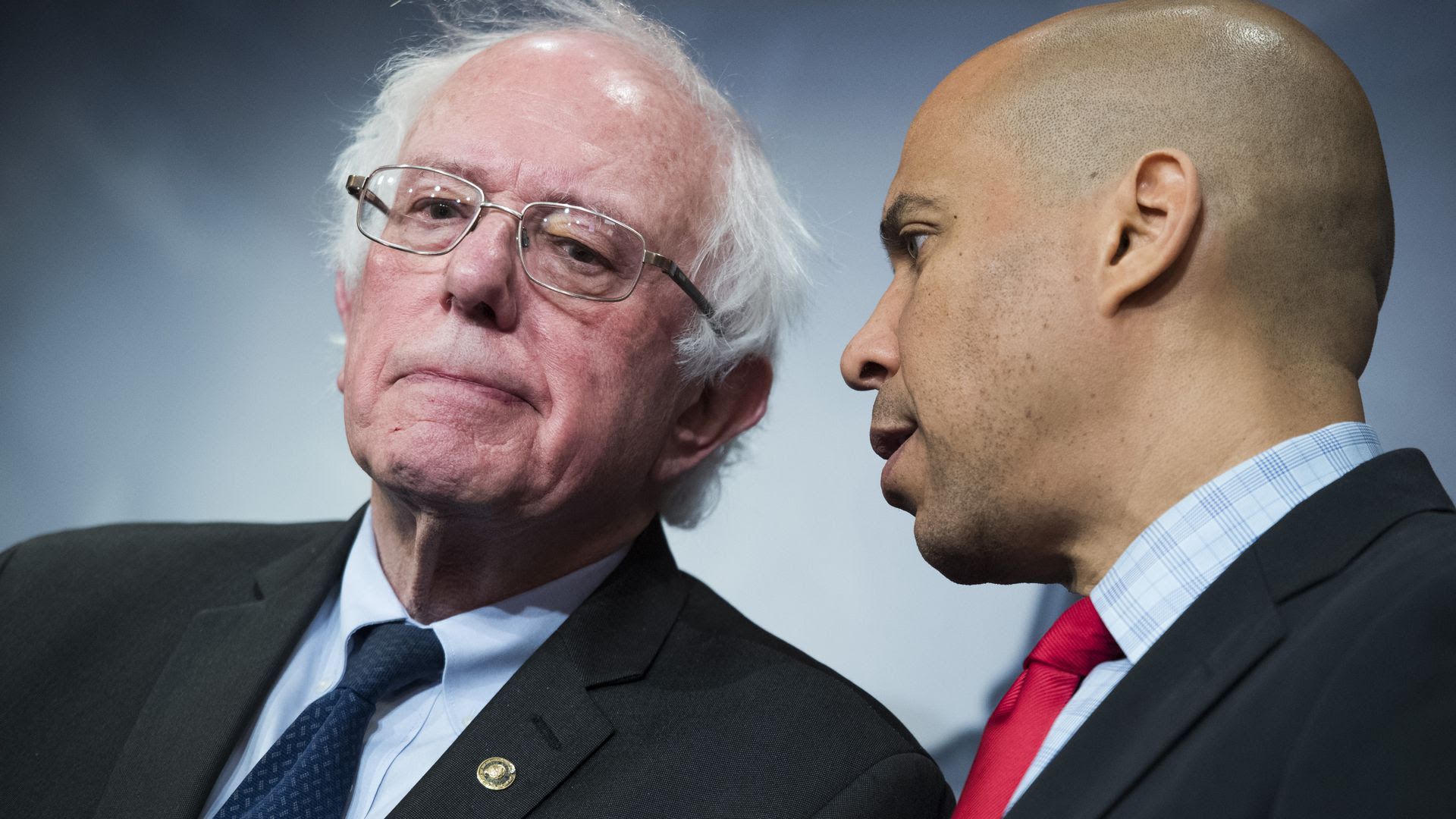 Sens. Cory Booker, Bernie Sanders and Kamala Harris — who are all running for president in 2020 — are announcing legislation Friday that would create an independent agency to determine list prices of prescription drugs.
Why it matters: This is further mainstreaming of Democrats' leftward shift on drug prices.
It has become standard for Democratic presidential candidates to support the idea of taking drug companies' patents if their prices are too high. Most of the candidates also support some form of price regulation.
While Booker isn't a 2020 frontrunner, he's emblematic of the party's shift: In 2017, he was heavily criticized for voting against a bill allowing the importation of drugs from Canada.
What it does: If a drug company doesn't comply with the determined price, the HHS secretary could void the company's exclusivity period and allow other companies to produce the drug.
Ironically, that bill was sponsored by Sanders and Sen. Amy Klobuchar, who is also running for president.
Go deeper:
Go deeper