Bipartisan panel: Stop calling China's Xi Jinping "president"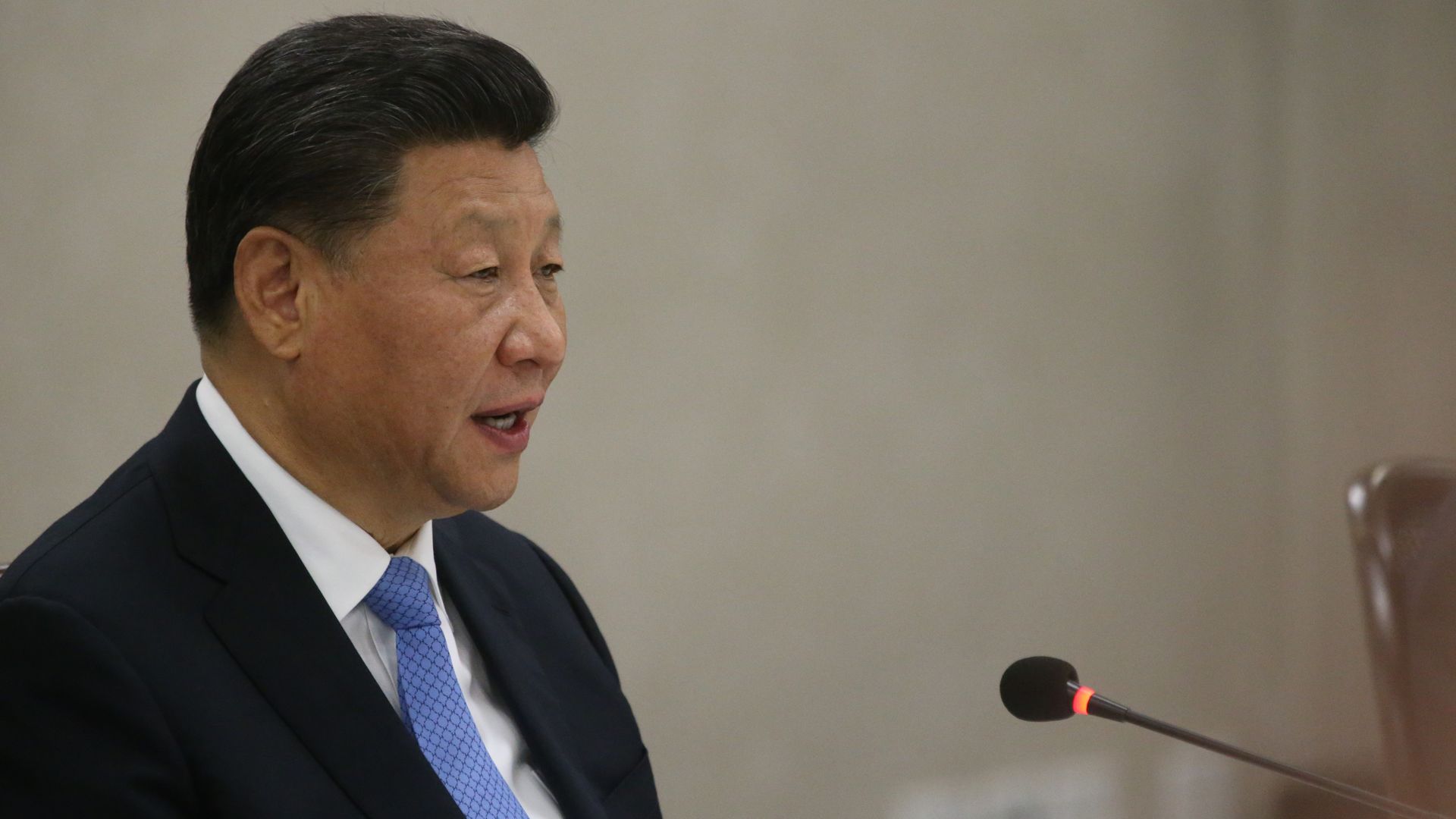 A bipartisan commission recommended people stop referring to China's Xi Jinping as "president" and instead to call him by his party title, "general secretary," the group wrote in its annual report, the Wall Street Journal reported.
Why it matters: The U.S.-China Economic and Security Review Commission reported on Thursday that characterizing Xi as "president" implies he was democratically elected. But the leader's position is the result of "an internal power contest in the Chinese Communist Party," the Journal writes.
"China is not a democracy, and its citizens have no right to vote, assemble, or speak freely. Giving General Secretary Xi the unearned title of 'President' lends a veneer of democratic legitimacy to the CCP and Xi's authoritarian rule."
— per the commission
The impact: Some U.S. officials have already begun changing their language when referencing Xi, according to the Journal.
Secretary of State Mike Pompeo described him as "General Secretary Xi" in an October speech.
Rep. Mike Gallagher (R-Wis.) used the same title in an op-ed for The American Interest in May.
Reality check via WSJ: Titles assigned to Xi include head of the central military commission and head of state. Chinese state media regularly describe him as "general secretary" or "state chairman" in Chinese, however, the English translation often renders the latter title "president."
Go deeper:
Go deeper