Senate confirms controversial Trump nominee Steven Menashi to appeals court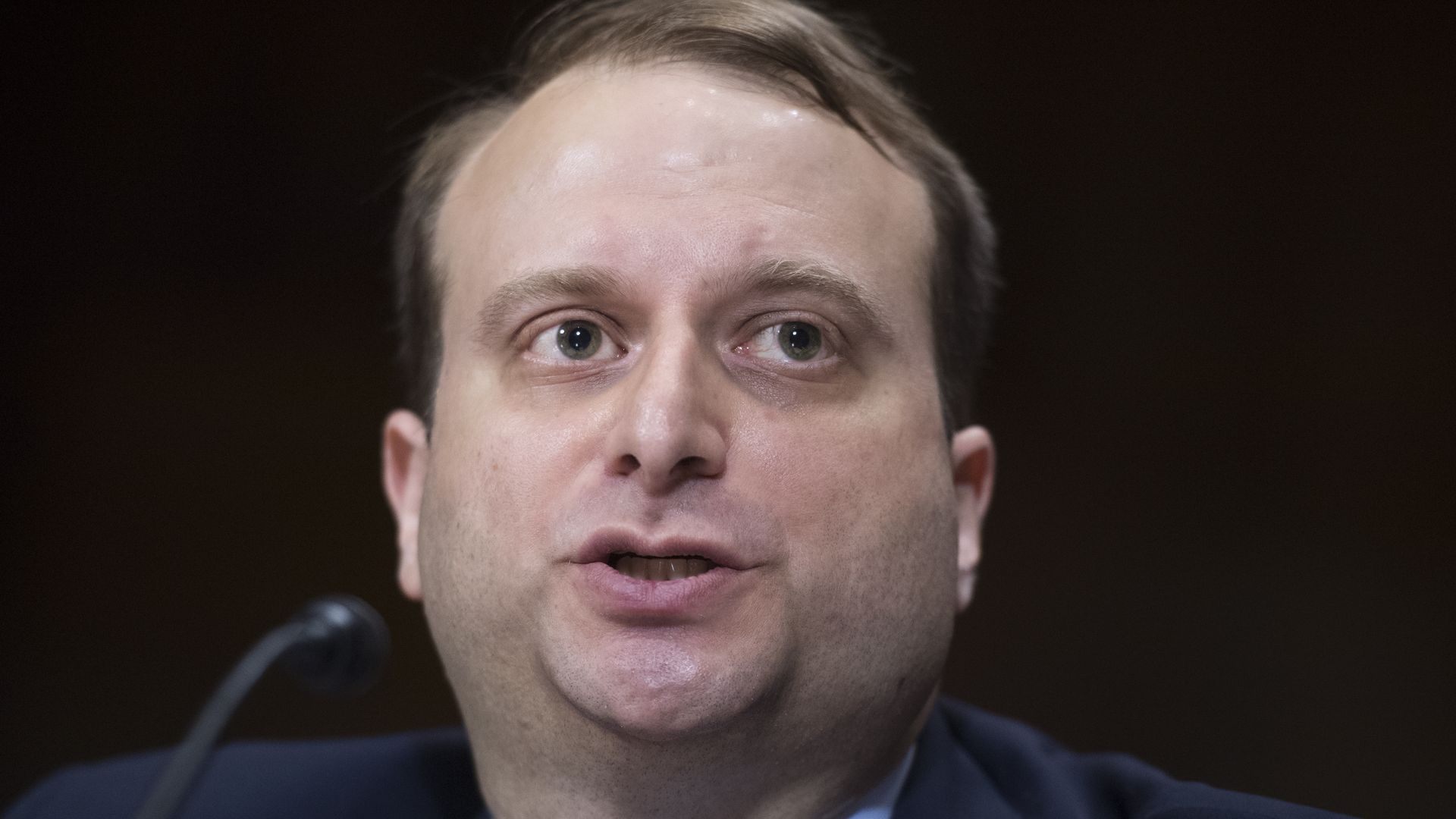 The Senate on Thursday voted 51-41 to confirm Steven Menashi, President Trump's nominee for a federal appeals court, despite bipartisan criticism over his record and refusal to answer questions about his tenure with the Trump administration, the Washington Post reports.
The big picture: While serving as acting general counsel under Education Secretary Betsy DeVos, Menashi helped craft a plan to use private Social Security earnings data to deny debt relief to people who had been scammed by for-profit colleges, according to reporting by the New York Times.
A federal judge ruled that the plan violated privacy laws and ordered the practice to be halted.
Senators also grilled Menashi on his controversial past writings, including a 2010 article in which he invoked "ethnonationalism" as a defense for Israel's existence as a "Jewish state" and another that accused gay rights activists of exploiting the death of Matthew Shepard, a gay student who was tortured and killed in 1998, to further their agenda.
What they're saying: Senate Minority Leader Chuck Schumer (D-N.Y.) said Menashi "showed a breathtaking contempt for senators on both sides of the aisle," per the Post.
"You're really a smart guy but I wish you would be more forthcoming. This isn't supposed to be a game," said Sen. John Kennedy (R-La.) during a September hearing, per The Hill. "We're supposed to try to understand not how you're going to rule but how you're going to think."
"In no way does Menashi deserve this lifetime appointment," wrote Sen. Kirsten Gillibrand (D-N.Y.) on Twitter. "I implore my colleagues on both sides of the aisle to listen to the red flags raised by communities and advocates across the country, do the right thing, and vote against this toxic nomination."
Senate Majority Leader Mitch McConnell (R-Ky.), meanwhile, called Menashi an "impressive" nominee who earned an endorsement by the Senate Judiciary Committee "on the basis of strong academic and legal qualifications," per the Post.
Go deeper: Trump nominee Steven Menashi aided in illegal debt relief effort
Go deeper