Microsoft's GitHub attracts the spotlight amid controversy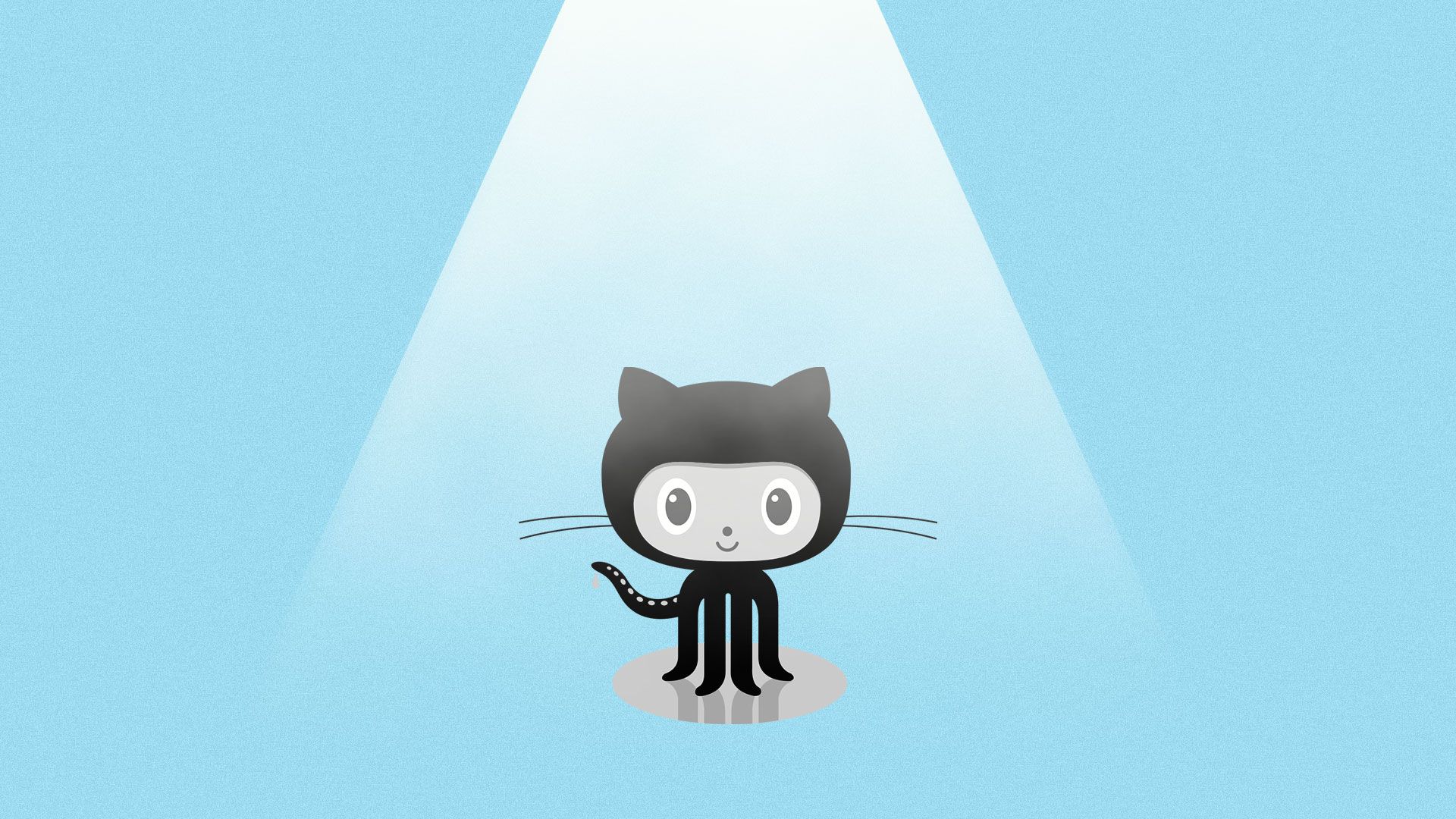 As tech companies expand their power and impact on society, even outfits whose work lies mostly behind the technical scenes are finding themselves in an unfamiliar spotlight.
Background: Microsoft's GitHub unit, a key asset for software developers but hardly a household name, was in the news for all manner of things — from protests over its work with U.S. immigration authorities, to new product releases, to an effort to ensure that humanity's greatest code achievements can outlast humanity.
Why it matters: A big part of GitHub's value to Microsoft is the fact that it is widely used by a broad range of developers. That's why Microsoft paid $7.5 billion for the company last year, and why GitHub is desperately (and unsuccessfully) trying to steer clear of controversies.
History lesson: GitHub is a service that allows individuals and companies working on software projects to create repositories of their code. It's especially popular in the open source community and part of Microsoft's effort to stay central even to developers who aren't focused on Windows.
Driving the news:
Protesters showed up outside of the GitHub Universe conference in San Francisco on Wednesday to denounce the company for continuing its $200,000 contract with ICE. (This has been a major source of tension within and outside the company.) A number of speakers also dropped out.
A worker publicly resigned, citing the issues with ICE as just the latest area of concern. According to Vice, at least 5 employees have resigned over the issue.
Meanwhile, CEO Nat Friedman was on the cover off Bloomberg Businessweek discussing the company's move to store important computer code projects in the Arctic World Archive in Svalbard. That frigid stockroom now holds the entire code-bases of projects like Linux and Android so they can be rebooted post-apocalypse (if you can find the hardware).
Also: GitHub released a bunch of product news at GitHub Universe, including its first mobile apps for iOS and Android.
The big picture: With an increasingly activist tech workforce, it's not only the industry's giants that have to navigate political controversy and ethical dilemmas. Lots of companies, even those that aren't particularly consumer facing, are being called out by their workers to explain U.S. government and military work, ties to China and other issues.
Go deeper: GitHub and Microsoft employees protest renewed contract with ICE
Go deeper