India is the fastest-growing adopter of mobile payments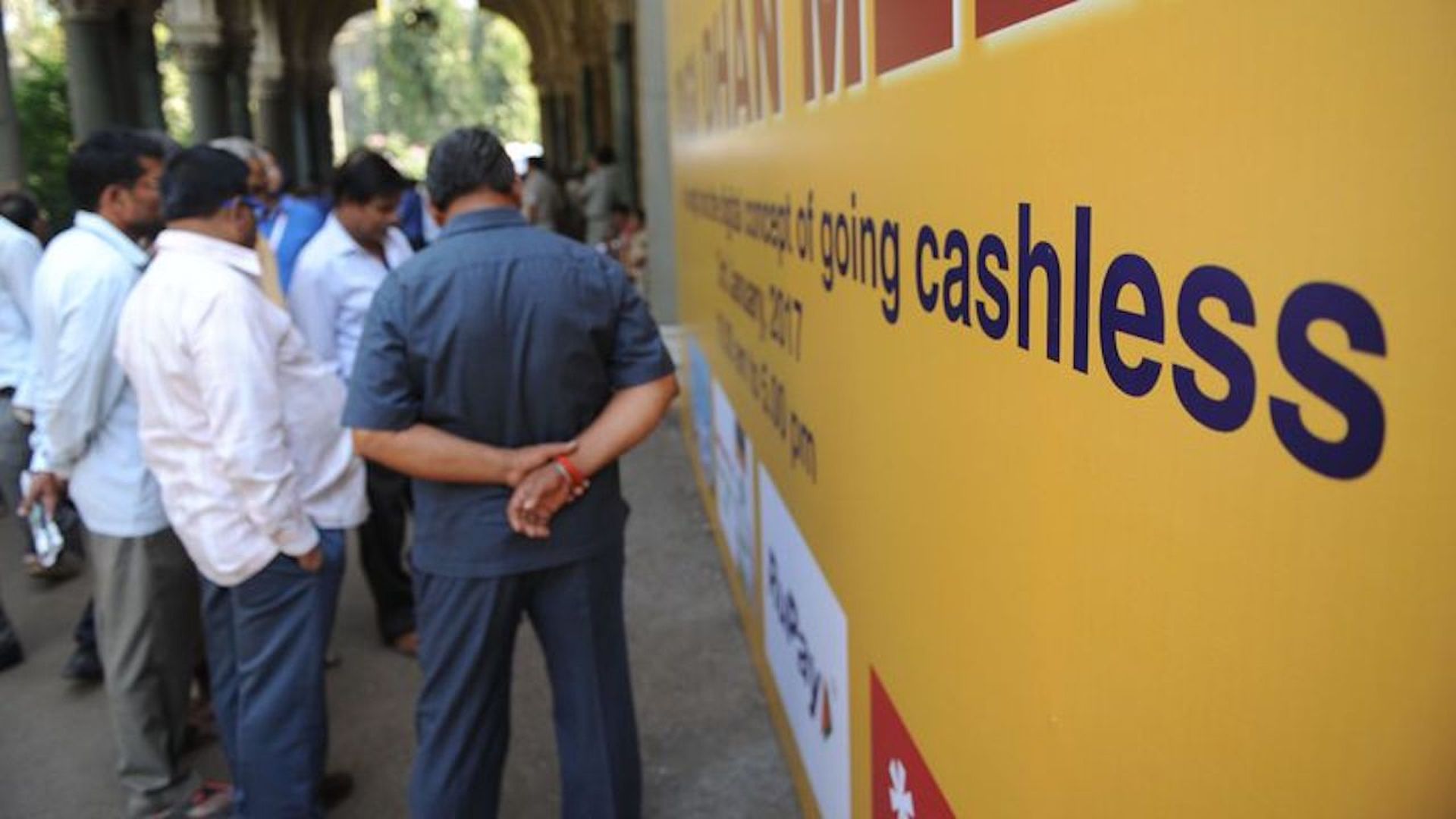 Americans continue to rely on their credit cards, while the rest of the world rapidly moves toward mobile payments.
The big picture: China is the clear leader, with nearly half of the population paying for goods with their phones. But the fastest growth in the adoption of e-payments is happening in India.
By the numbers: "Digital transactions in India increased by 55% last year, compared with 48% in China and 23% in Indonesia," per Quartz. And India pulled 86% of its currency out of circulation in 2016.
Why it matters: By 2022, mobile payments from companies like Alipay, WeChat Pay and others are projected to account for nearly 50% of global e-commerce sales, Axios' Dion Rabouin reports.
Retail titans like Amazon, Walmart and Alibaba are pouring billions in investment into India, betting that as it moves away from a cash-based economy, it'll be the world's leading market for commerce.
Go deeper: The U.S. is out of step with the rest of the world on mobile payments
Go deeper