What they're saying: Dems demand Miller resign over leaked emails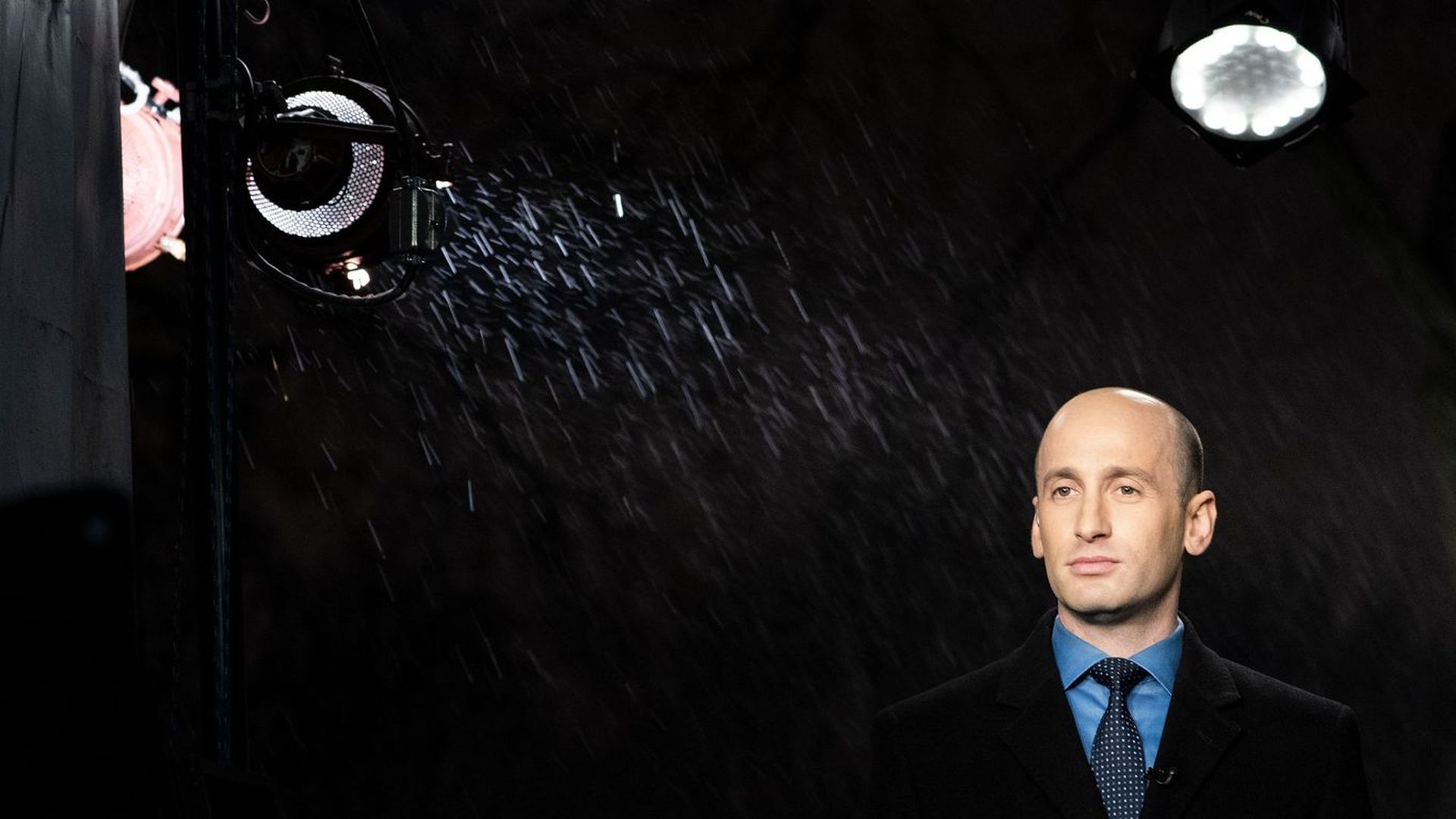 After leaked emails indicated White House senior adviser Stephen Miller shared white nationalist content to Breitbart, leading Democrats are calling for him to resign, including Rep. Alexandria Ocasion-Cortez (N.Y.) — who's started a petition.
Why it matters: Per Axios' Rashaan Ayesh, Miller plays a role in shaping the Trump administration's immigration policy, and the leak to Hatewatch, a branch of nonprofit the Southern Poverty Law Center (SPLC), shows over 80% of some 900-plus emails Miller sent to former Breitbart editor Katie McHugh related to race or immigration in some manner.
What they're saying:
The other side: Breitbart spokesperson Elizabeth Moore said in a statement, "The SPLC claims to have three- to four-year-old emails, many previously reported on, involving an individual whom we fired years ago for a multitude of reasons, and you now have an even better idea why we fired her."
"Having said that, it is not exactly a newsflash that political staffers pitch stories to journalists — sometimes those pitches are successful, sometimes not."
White House press secretary Stephanie Grisham called the SPLC in a statement "an utterly-discredited, long-debunked far-left smear organization that has recently been forced — to its great humiliation — to issue a major retraction for other wholly-fabricated accusations." 
"They libel, slander, and defame conservatives for a living. They are beneath public discussion."
Context: The SPLC, which focuses on legal advocacy and civil rights, is known for tracking hate groups. But it's been criticized by some who find its classifications are overbroad or politically motivated.
Go deeper:
Go deeper