Corporate America opens up on silencing mental health stigma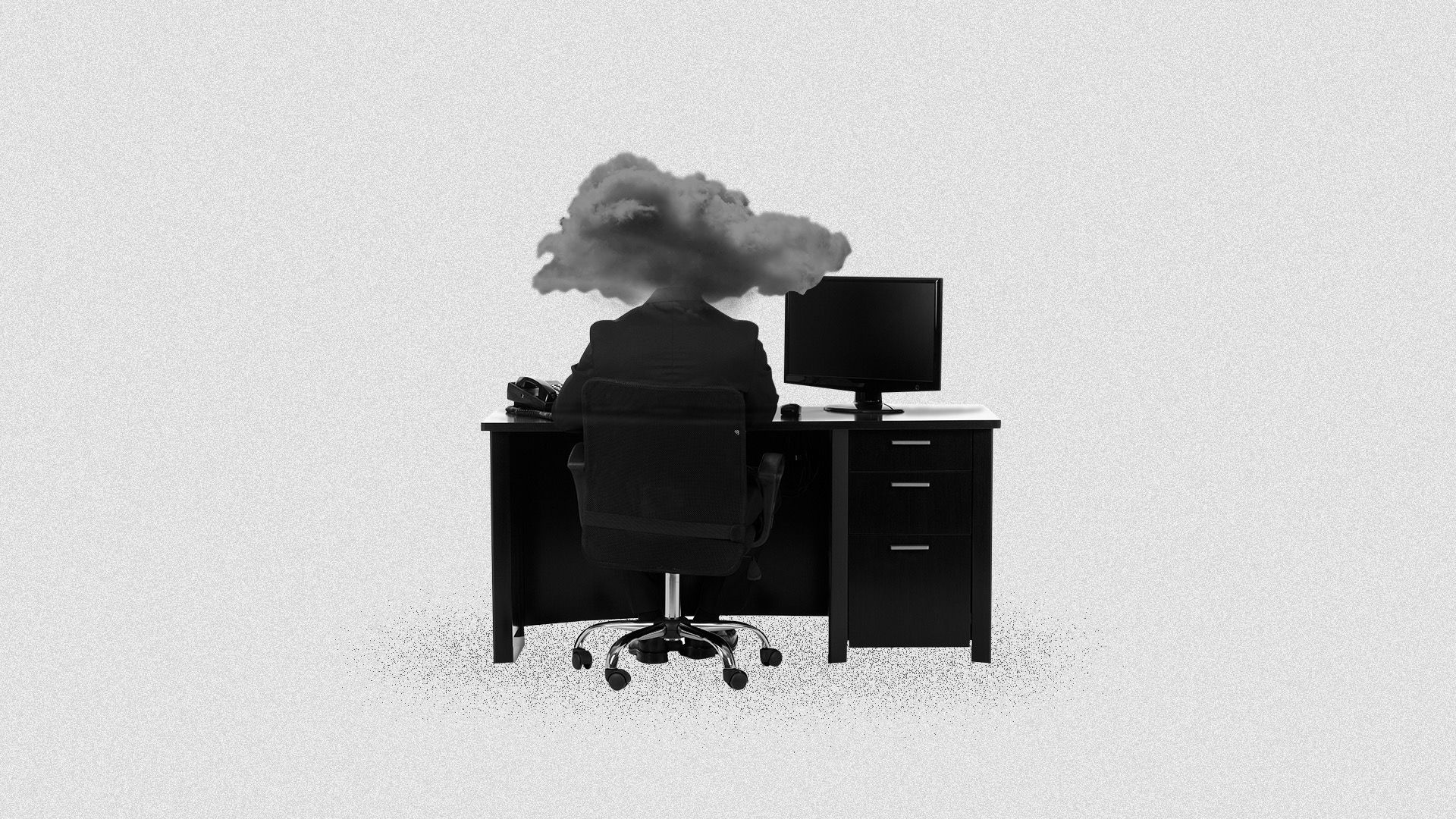 Corporate America is attempting to abolish the "don't ask, don't tell" attitude on mental health between employers and their staff, Bloomberg Businessweek reports.
Why it matters: 63% of employees diagnosed with a mental illness say they have not disclosed it to their employer, according to a Harris Poll partnership with the American Heart Association CEO Roundtable.
The big picture: Depression is costing the U.S. economy about $210 billion a year, according to the Center for Workplace Mental Health. Employers take on about half that cost, due to employees' missed work and lost productivity.
The impact: Companies Cisco Systems, Lyft, Microsoft and sporting league NBA are either providing more access to health care professionals, free counseling or unspecified "emergency" days off, per Bloomberg.
Aaron Harvey, co-founder of ad company Ready Set Rocket, kickstarted a #DearManager social media campaign to give employees a prompt to open up.
The bottom line: Disparities in mental health coverage for ordinary workers will persist unless business leaders step up to improve insurance coverage.
Go deeper:
Go deeper