Israel-Gaza conflict spills into second day after death of Iran-linked militant commander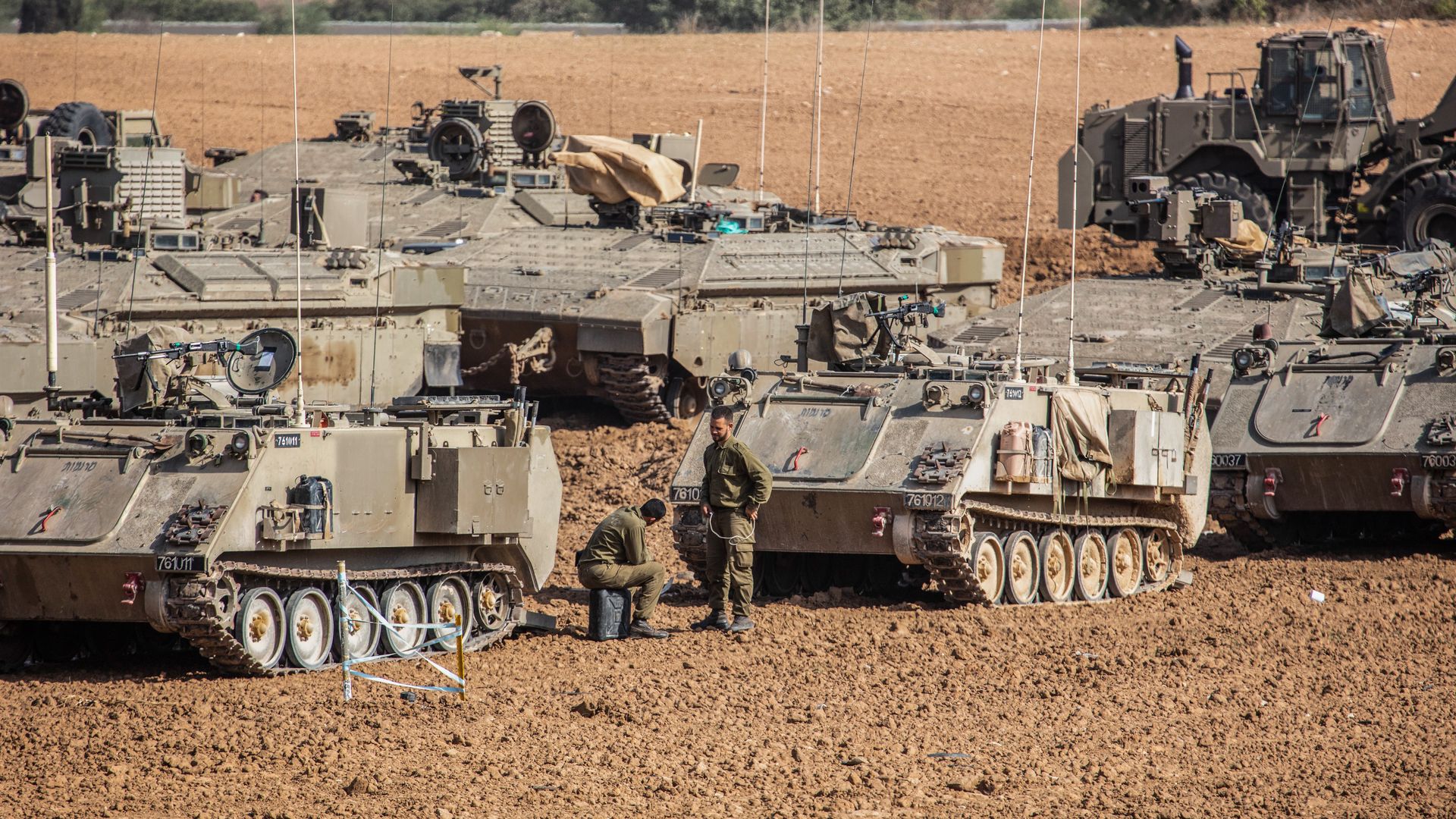 The Israeli military and militants in the Gaza Strip exchanged fire on Wednesday, beginning a second day of fighting after an Israeli airstrike killed a senior Palestinian Islamic Jihad (PIJ) commander on Tuesday, the Washington Post reports.
Why it matters: The death of Bahaa Abu el-Atta has set off the heaviest fighting in months — and Israel's targeting of the Islamic Jihad, an Iranian-backed group, comes as Israeli Prime Minister Benjamin Netanyahu continues to paint Iran as Israel's primary nemesis in the region.
The Israeli military previously set its sight on Hamas, which governs Gaza. "In this cycle, the army appears to be targeting Islamic Jihad's infrastructure...delivering a blow to the militant group that is the second-largest in the strip," per the Post.
"Islamic Jihad is much smaller than Hamas. But with the strong support of Iran, it has become much more aggressive in its confrontations with Israel. It often acts without Hamas' support," according to Politico.
GZERO notes that Hamas is left stuck in the middle — wary of the Islamic Jihad starting a full-blown conflict, but not wanting to be seen as pandering to Israel by cracking down.
The state of play: At least 19 Palestinians have died since the conflict started, of whom at least six were militants, per the Post. Israel has reported no fatalities but dozens of minor injuries.
The Israeli military says it has detected about 220 missile launches from Gaza into Israel. Its sophisticated defense system, the Iron Dome, has successfully stopped dozens of the projectiles.
Gaza has essentially shut down, with almost 300,000 students staying at home. Many schools in southern Israel are closed as well, Reuters reports.
Go deeper:
Go deeper