Spygate 2.0 hits the Houston Astros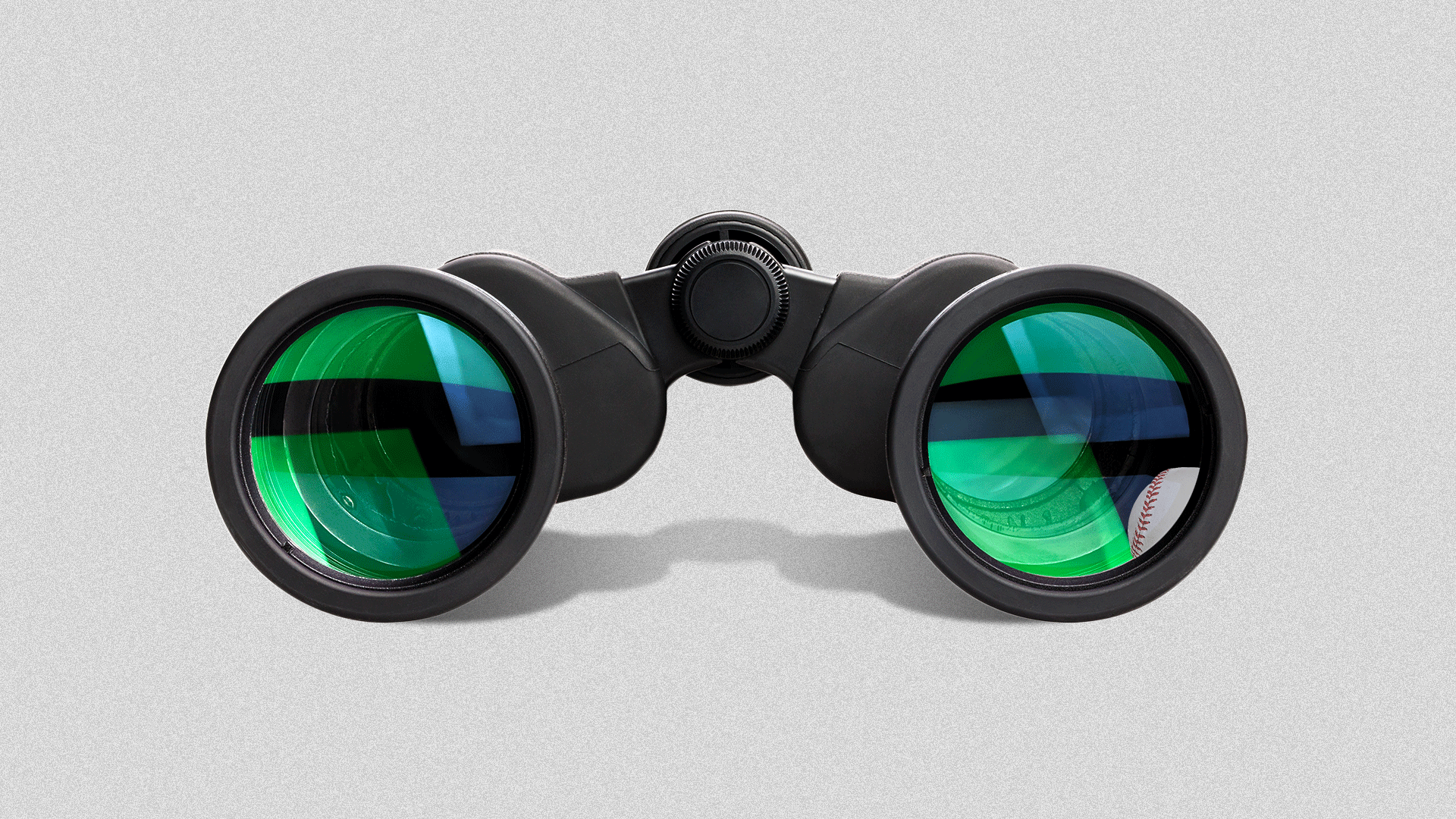 The Houston Astros used a camera to help steal signs during their 2017 championship season, pitcher Mike Fiers and three other unnamed former Astros told The Athletic (subscription).
How it worked: "A feed from a camera in center field, fixed on the opposing catcher's signs, was hooked up to a television monitor that was placed … in the tunnel that runs between the dugout and the clubhouse."
"Team employees and players would watch the screen during the game and try to decode signs — sitting opposite the screen on massage tables in a wide hallway."
"When the onlookers believed they had decoded the signs, the expected pitch would be communicated via a loud noise — specifically, banging on a trash can, which sat in the tunnel."
The kicker: There is video evidence to support it.
Why it matters: While it's not illegal to steal signs, there are rules against using technology for an advantage — something the Astros clearly violated if these claims are true.
The backdrop: Sign stealing allegations have surrounded the Astros organization for years. In 2018, they were accused of clapping in the dugout to relay stolen signs, and in this year's ALCS, the Yankees said they were whistling to do the same.
What they're saying:
"Regarding the story posted by The Athletic earlier today, the Houston Astros organization has begun an investigation in cooperation with Major League Baseball. It would not be appropriate to comment further on this matter at this time."
— Astros official statement
The big picture: This is obviously a terrible look for Houston. Unless MLB's investigation proves otherwise, one of the few modern sports dynasties was either (1) the best team in baseball and they cheated, or (2) the best team in baseball because they cheated.
The bigger picture: Between this, the juiced baseballs, past sign-stealing scandals (remember when the Red Sox used an Apple Watch?) and claims of teams colluding to suppress player salaries, MLB's brand feels very… opaque.
The bottom line: Spygate has come to MLB, and the Houston Astros are officially the New England Patriots of baseball.
Go deeper:
Go deeper