Record number of migrant children held in U.S custody in 2019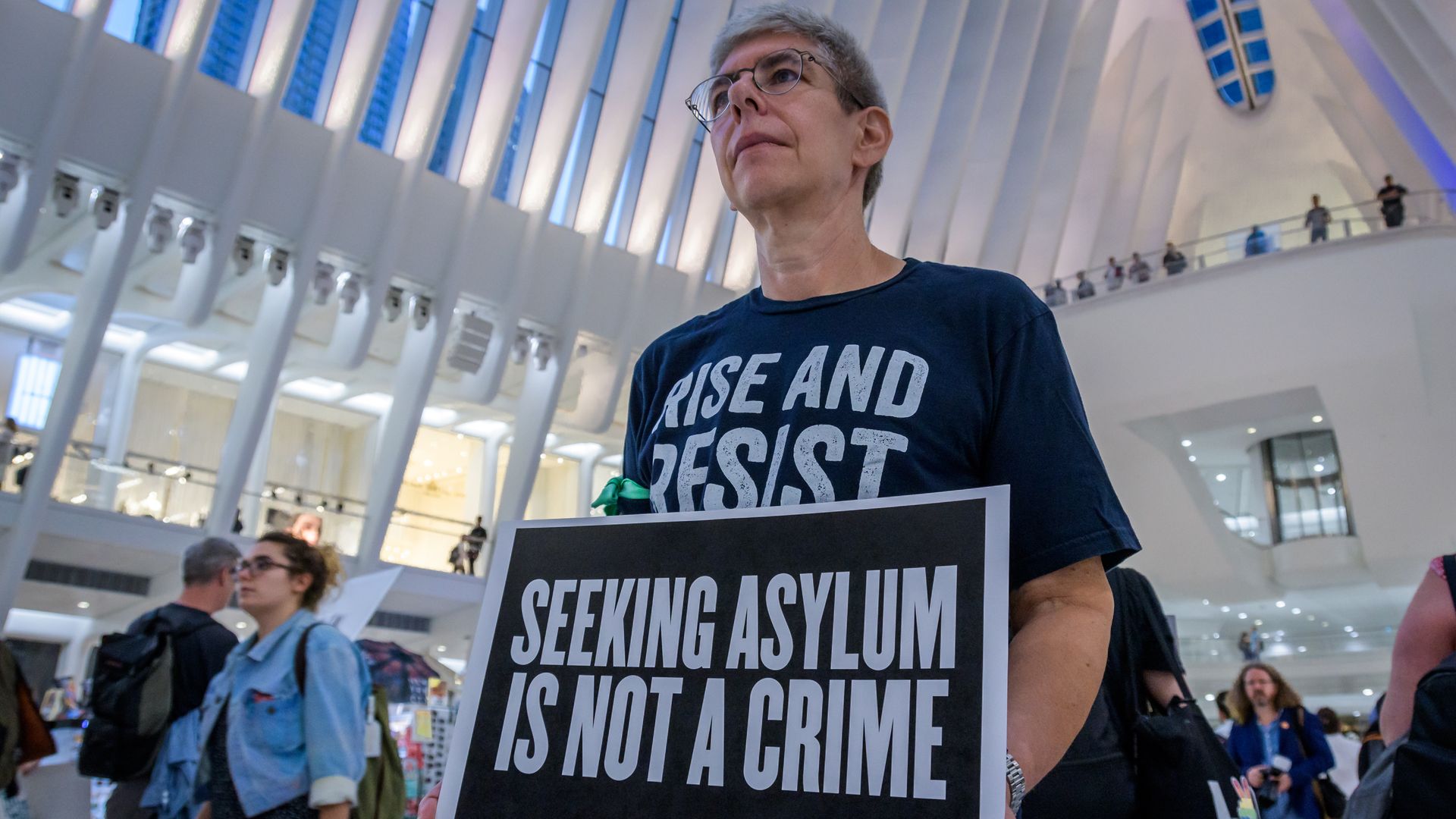 New government data shows that the U.S. government held 69,550 migrant children in custody in 2019, a 42% increase from fiscal year 2018, the AP reports.
Why it matters: UN researchers report that the U.S. detained more children than any other country in the world this year.
The number of children held by the government increased after the Trump administration lengthened the amount of time children can spend in detention and diverted more resources and money to detention facilities for its "zero tolerance" immigration policy.
By the numbers: Some children previously in government custody have been deported, while others have reunited with their parents in the U.S. Around 4,000 kids are still in custody, but more are arriving every week.
At least nine out of 10 come from Guatemala, Honduras and El Salvador. Fewer than 3% are from Mexico. Central Americans often flee their countries due to threats of violence, abuse and murder.
Nearly 3,000 children were forcibly removed from their parents' custody, while an additional 1,556 migrant families were separated between July 2017 and June 2018, according to the New York Times.
What they're saying: Jack Shonkoff, director of Harvard University's Center on the Developing Child, told the AP that being separated from parents can harm kids, especially young children.
"Stable and responsive relationships promote healthy brain architecture. ... If these relationships are disrupted, young children are hit by the double whammy of a brain that is deprived of the positive stimulation it needs, and assaulted by a stress response that disrupts its developing circuitry," Shonkoff said.
Go deeper:
Go deeper