Report: Bezos eyeing NFL team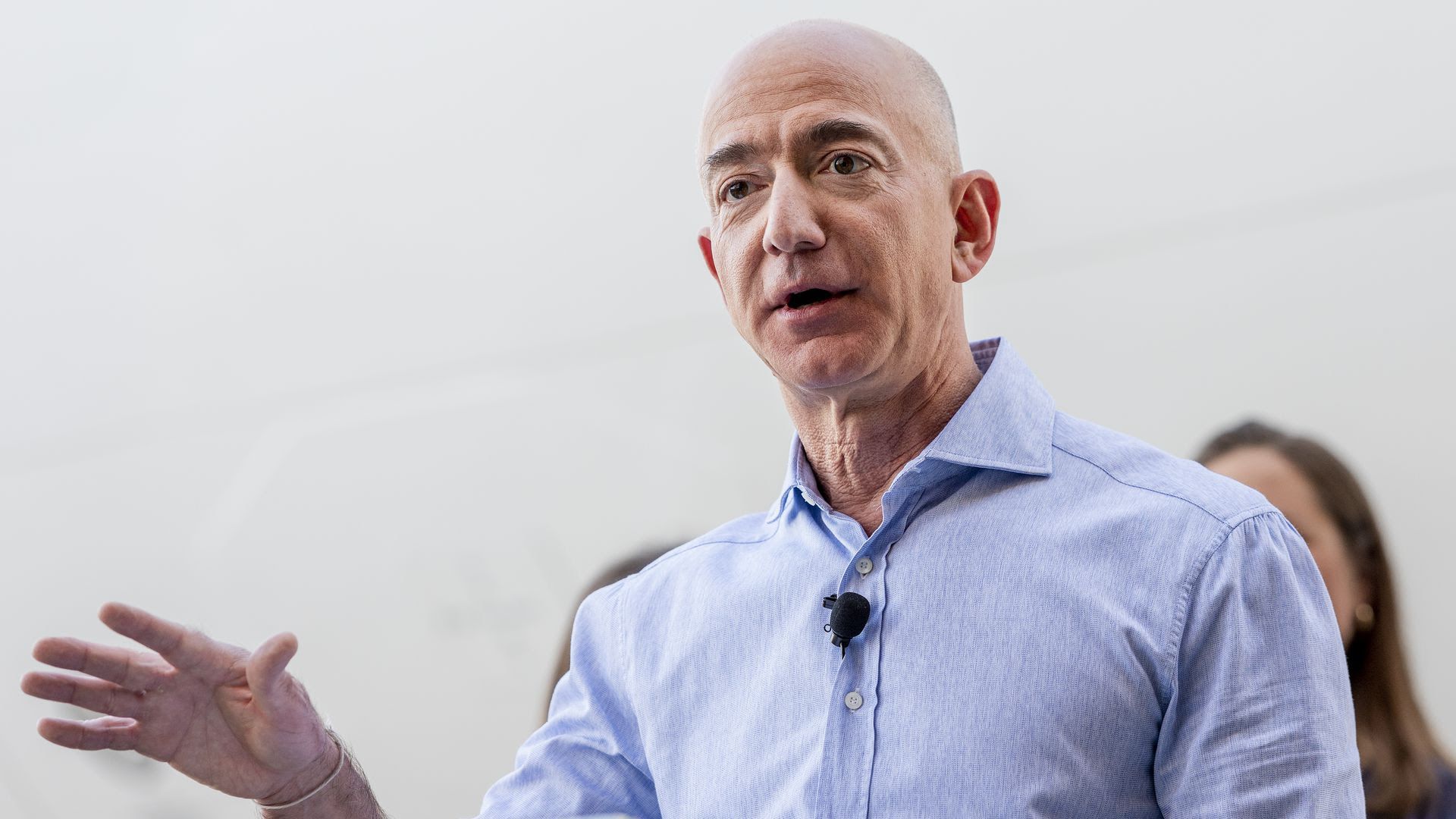 Jeff Bezos is interested in purchasing an NFL team and "has strong support within the league to eventually join their ranks," CBS Sports reports.
Potential targets: No teams are currently on the market, but that could change soon.
The Seahawks will eventually be sold following Paul Allen's death (it's currently owned by Allen's trust), and Bezos' strong presence in Seattle could make him a good fit.
The Broncos are dealing with an intrafamily squabble in the wake of Pat Bowlen's death, which could result in the team being sold.
By the numbers: Bezos has a net worth of roughly $104 billion, which would make him the richest NFL owner by a cool ~$92 billion.
David Tepper, CAR ($12B)
Stan Kroenke, LAR ($9.7B)
Jerry Jones, DAL ($8.5B)
Shahid Khan, JAX ($8.5B)
Stephen Ross, MIA ($7.6B)
Go deeper:
Go deeper