Veterans group launches campaign to label Trump a "national security threat"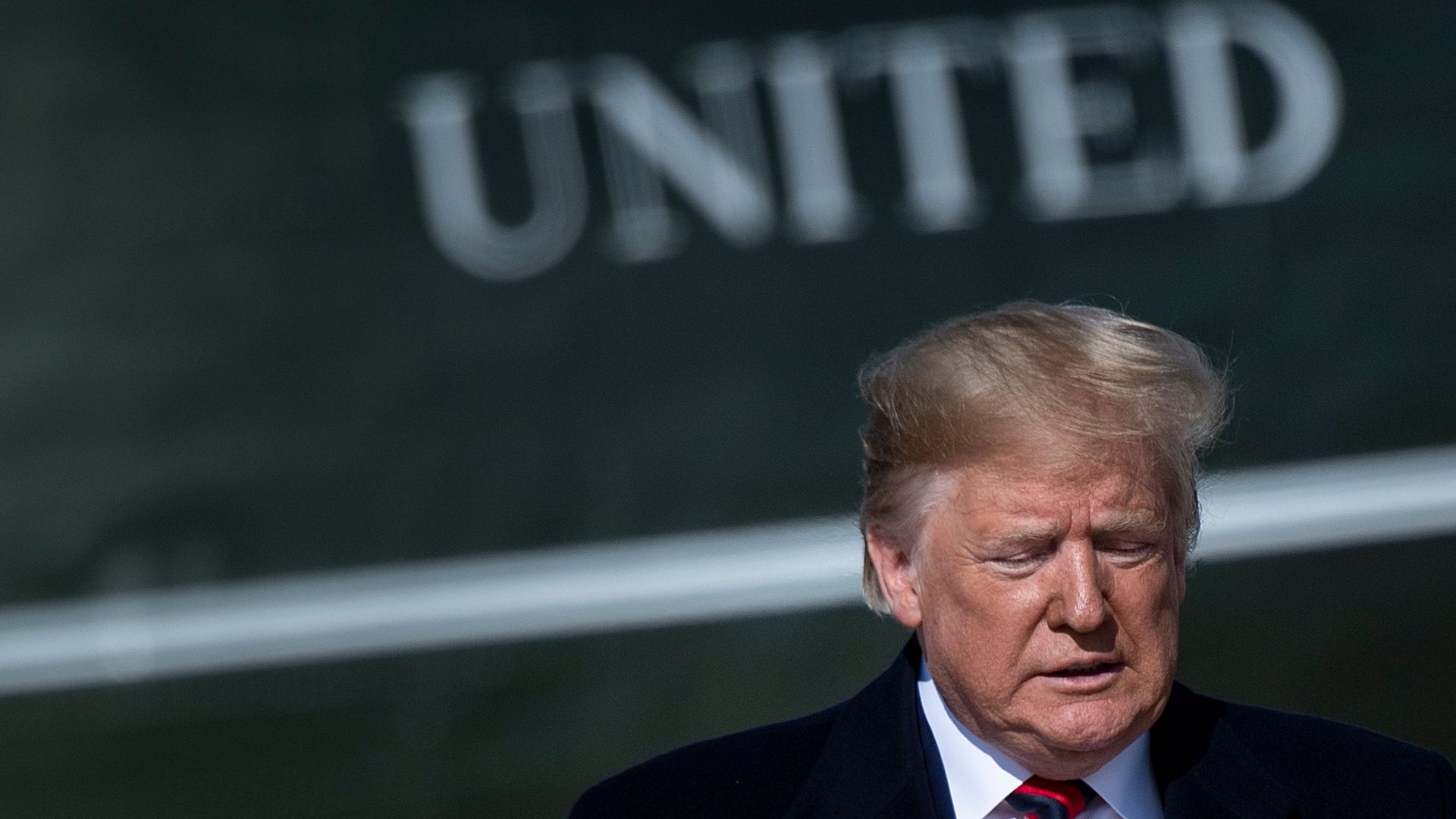 VoteVets, a progressive veterans group, is marking Veteran's Day with a roughly $30,000 campaign to fly planes with banners that read "Vets: Trump is a National Security Threat" over North Carolina, Arizona, Kentucky and Colorado, according to The Hill.
Why it matters: VoteVets wants to target Republican senators that face re-election in 2020, including Thom Tillis of North Carolina, Majority Leader Mitch McConnell, Martha McSally of Arizona, and Cory Gardner of Colorado.
What they're saying: "In less than a year, voters will go to the polls. We intend to remind them every day between now and then that Donald Trump is a national security threat and that these key Senate Republicans encourage and enable him at every step of the way," Jon Soltz, chairman of VoteVets, told The Hill.
Go deeper:
Go deeper