Impeachment heads to live TV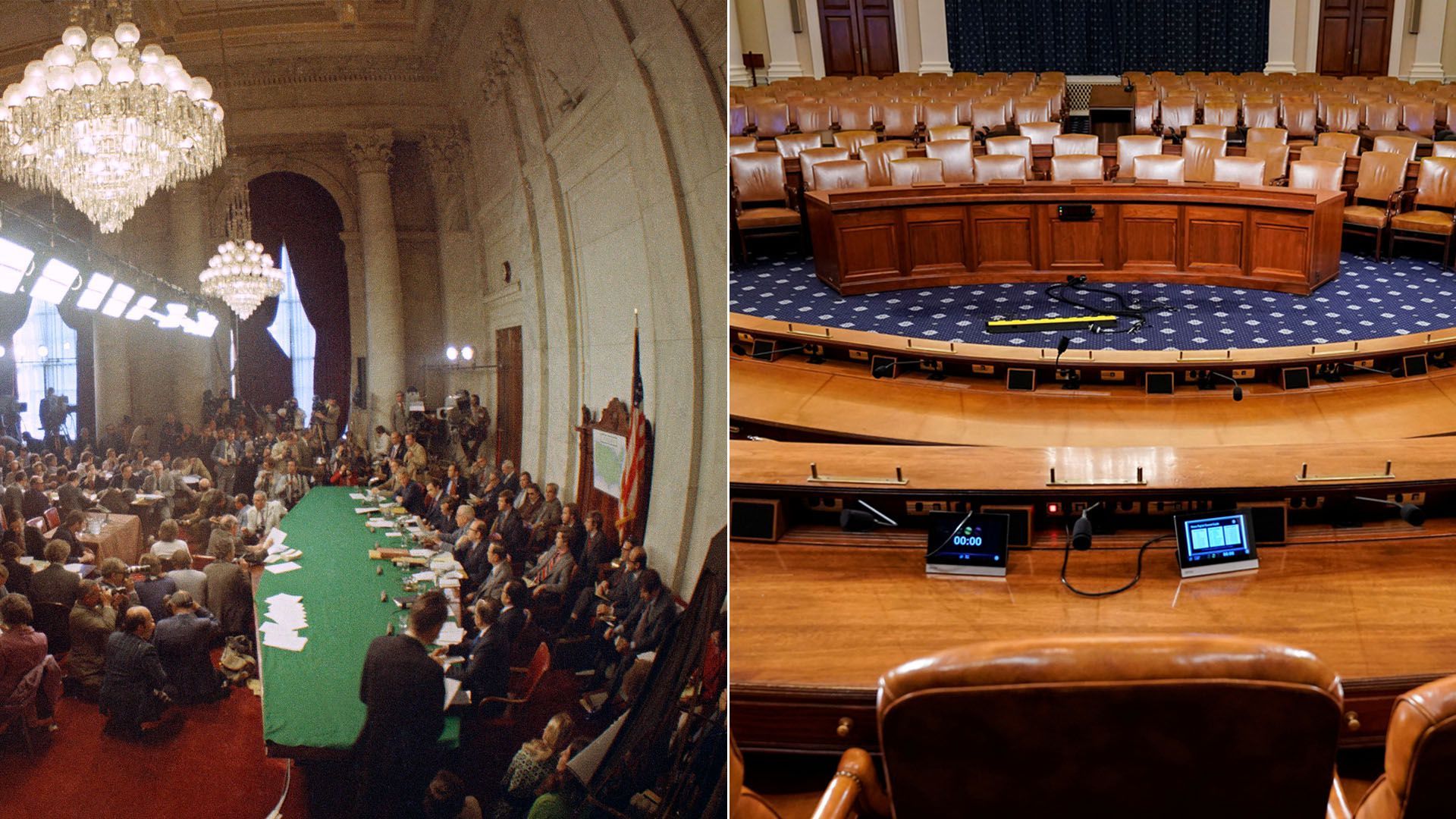 The public phase of the impeachment inquiry of President Trump begins Wednesday at 10 a.m.
The big picture: The public phase is arguably the most important part of Democrats' efforts so far, as how the public experiences the hearings will determine how impeachment plays out.
Then: Back in 1973, tens of millions of Americans tuned in to what Variety called "the hottest daytime soap opera" — the Senate Watergate hearings that eventually led to President Nixon's resignation, AP's David Crary writes.
It was a communal experience, and by some estimates, more than 80% of Americans watched at least part of the telecasts.
Why it matters: Seeing the witnesses lay out the case against the president moved public opinion decidedly in favor of impeachment.
Now ... But this time may be different:
Many will watch on more than one screen, with real-time reinforcement of their preexisting views — on platforms that didn't exist during Watergate.
Go deeper:
Go deeper