Preview: "A Warning," by the "Anonymous" Trump official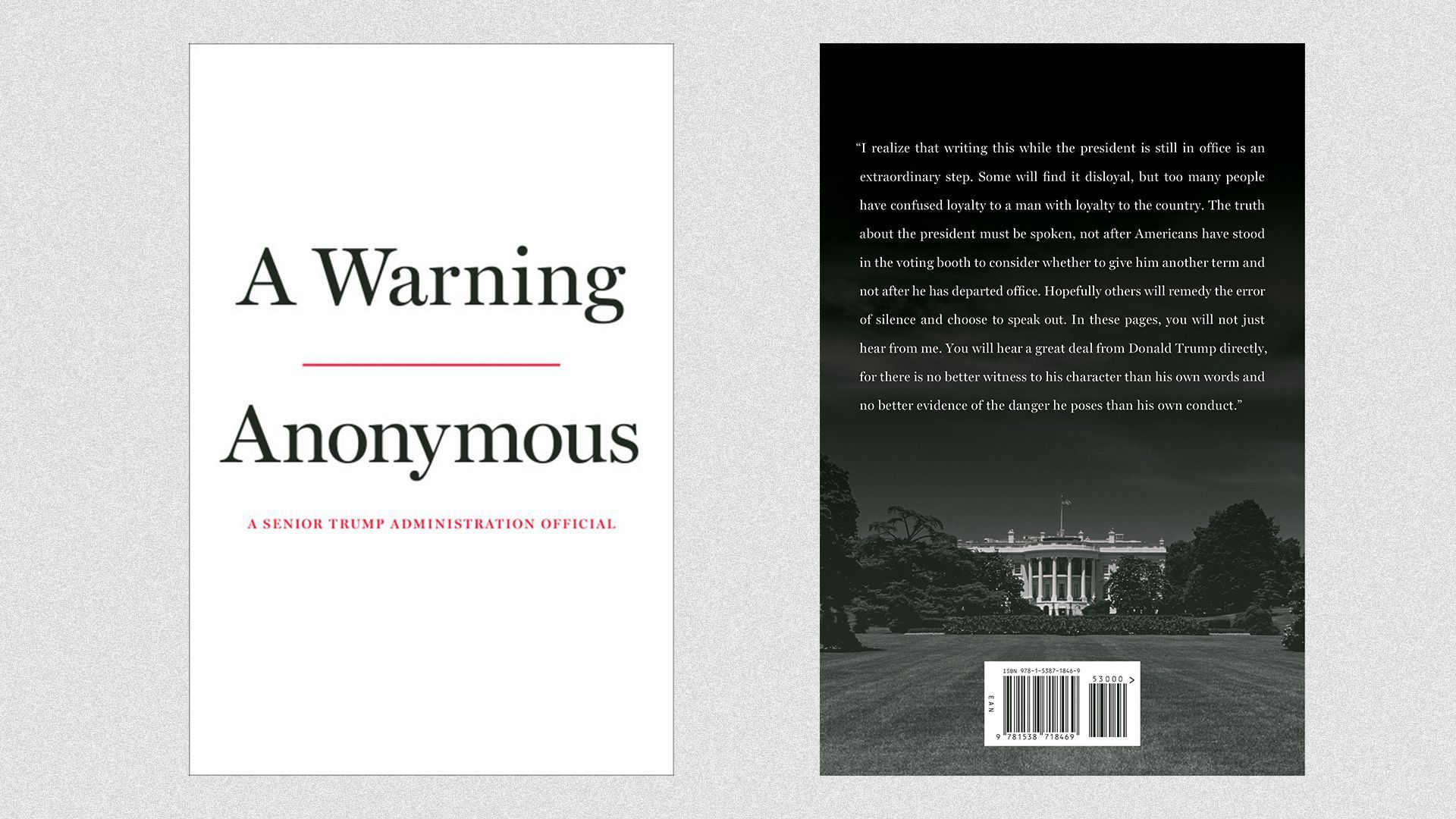 "Axios on HBO" last night aired a preview of "A Warning," by the senior administration official who penned a New York Times op-ed that infuriated President Trump and sparked an ultimately fruitless leak investigation.
Why it matters: Sources say the book points to multiple instances of misconduct and attempts to violate the law, and some of the allegations could be used a bread crumbs for impeachment investigators to follow — obstruction of Congress, abuse of power, offering pardons.
Two appetizers from the book, out Nov. 19:
1. "One time, a leader of a national security agency asked the president for support in convincing Congress to pass an upcoming defense bill":"
Don't worry about Congress," the president said. "Just do what you need to do.
"The official explained that it wasn't like that ...
"No, no. It doesn't matter. You have my permission to do whatever you need to do, okay? Just forget about them."
2. "The president has proposed doing away with judges on more than one occasion":
Too many of his policies are getting stuck in legal limbo, he says.
"Can we just get rid of the judges? Let's get rid of the fucking judges," Trump fumed one morning. "There shouldn't be any at all, really."
He went a step further and asked his legal team to draft up a bill and send it to Congress to reduce the number of federal judges.
Staff ignored the outburst and the wacky request.
White House statement on "A Warning":
The coward who wrote this book didn't put their name on it because it is nothing but lies. Real authors reach out to their subjects to get things fact checked — but this person is in hiding, making that very basic part of being a real writer impossible.
Go deeper:
Go deeper