Judge to consider Mulvaney request to join suit naming Trump as defendant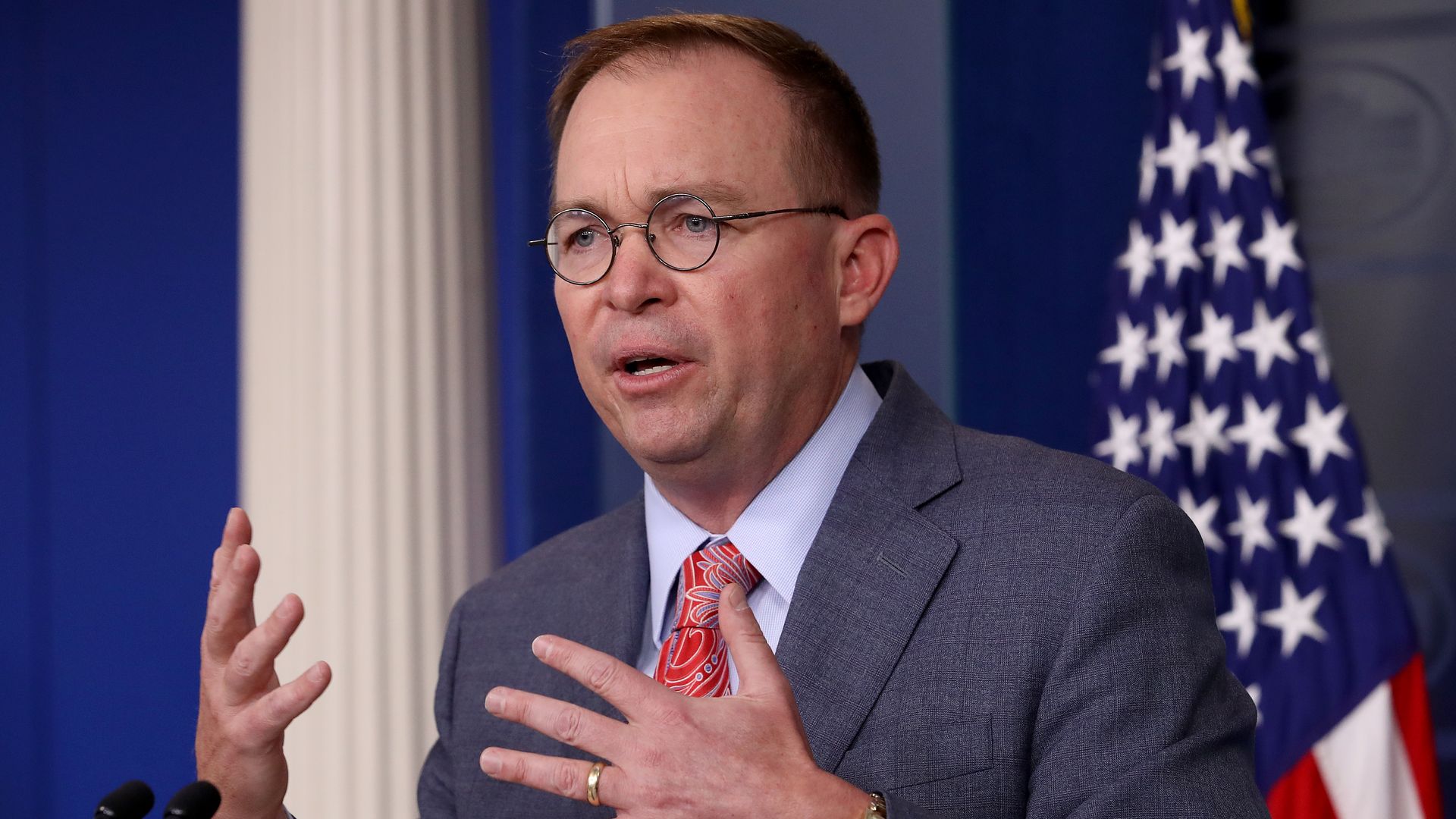 A federal judge has scheduled a hearing for Monday on Acting White House Chief of Staff Mick Mulvaney's request to join a pending lawsuit naming President Trump and congressional leaders as defendants, Politico reports.
Why it matters: Mulvaney asked late Friday to join former Deputy National Security Adviser Charles Kupperman's suit after he failed to comply with a subpoena ordering his testimony before the House committees investigating Trump and Ukraine.
In a court filing, lawyers for Mulvaney compared his situation to that of Kupperman's, who requested that a judge determine whether he should comply with the subpoena or a White House order blocking him from testifying, as they sought clarity over whether their client should testify in the impeachment inquiry.
"Mr. Mulvaney, like Mr. Kupperman, finds himself caught in that division, trapped between the commands of two of its co-equal branches — with one of those branches threatening him with contempt. He turns to this Court for aid."
— Excerpt from Mulvaney's court filing
The big picture: Per Axios' Alayna Treene, several current and former Trump administration officials have "told House investigators that Mulvaney carried out Trump's directive to suspend $400 million in security assistance to Ukraine."
Mulvaney's outside counsel said Friday that he "had been directed by the White House not to comply with the duly authorized subpoena and asserted 'absolute immunity,'" according to a House official working on the impeachment inquiry.
Between the lines: Chris Whipple, author "The Gatekeepers: How the White House Chiefs of Staff Define Every Presidency," told the New York Times Mulvaney's filing was "symptomatic of a White House that is more dysfunctional than ever — except now it's not just chaos, the long knives are coming out."
"Given that Mulvaney has been willing to do almost anything for Trump, it's remarkable that he's asking for a second opinion," he told the NYT.
Read Mulvaney's court filing:
Go deeper: Adam Schiff announces first public House impeachment hearings
Go deeper