Why Bloomberg might not run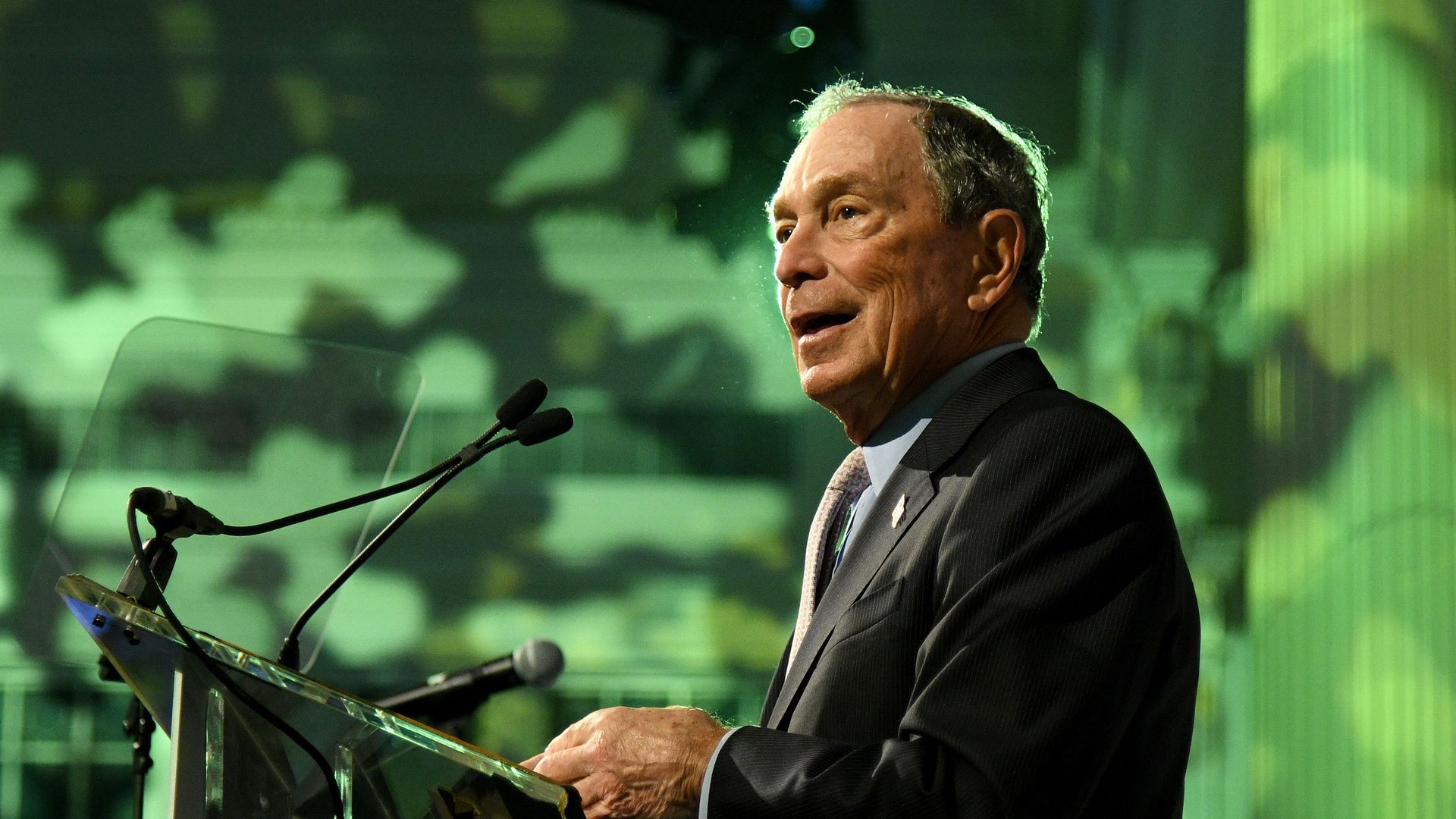 Sources close to Mike Bloomberg tell Axios that last week's announcement was partly a trial balloon to gauge interest and preserve the former mayor's options — but his own very extensive polling remains far from convincing.
The big picture: Polling being studied by Bloomberg shows big, perhaps insurmountable hurdles, particularly if Joe Biden stays in. 
Why it matters: That's why Bloomberg didn't run in the first place, and still might not.
Bloomberg, reflecting his life in business, is practical and data-driven. His formal announcement has always been contingent on whether polling showed a convincing path to victory.
Morning Consult finds that Bloomberg is the first choice of just 4% of Democratic primary voters — putting him in sixth place, between Sen. Kamala Harris and Andrew Yang.
Bloomberg fares "about as well as Warren, Sanders and Biden in hypothetical matchup against Trump."
But "25% of Democratic primary voters express unfavorable views of the billionaire, higher than any of the 15 candidates currently in the race."
The bottom line ... Nate Silver's take on the poll: "Biden still with a clear lead; no particular evidence Biden impacted more than others. ... Not exactly the 'seismic disruption' that some predicted."
Go deeper