Bolivian President Evo Morales announces resignation amid mass protests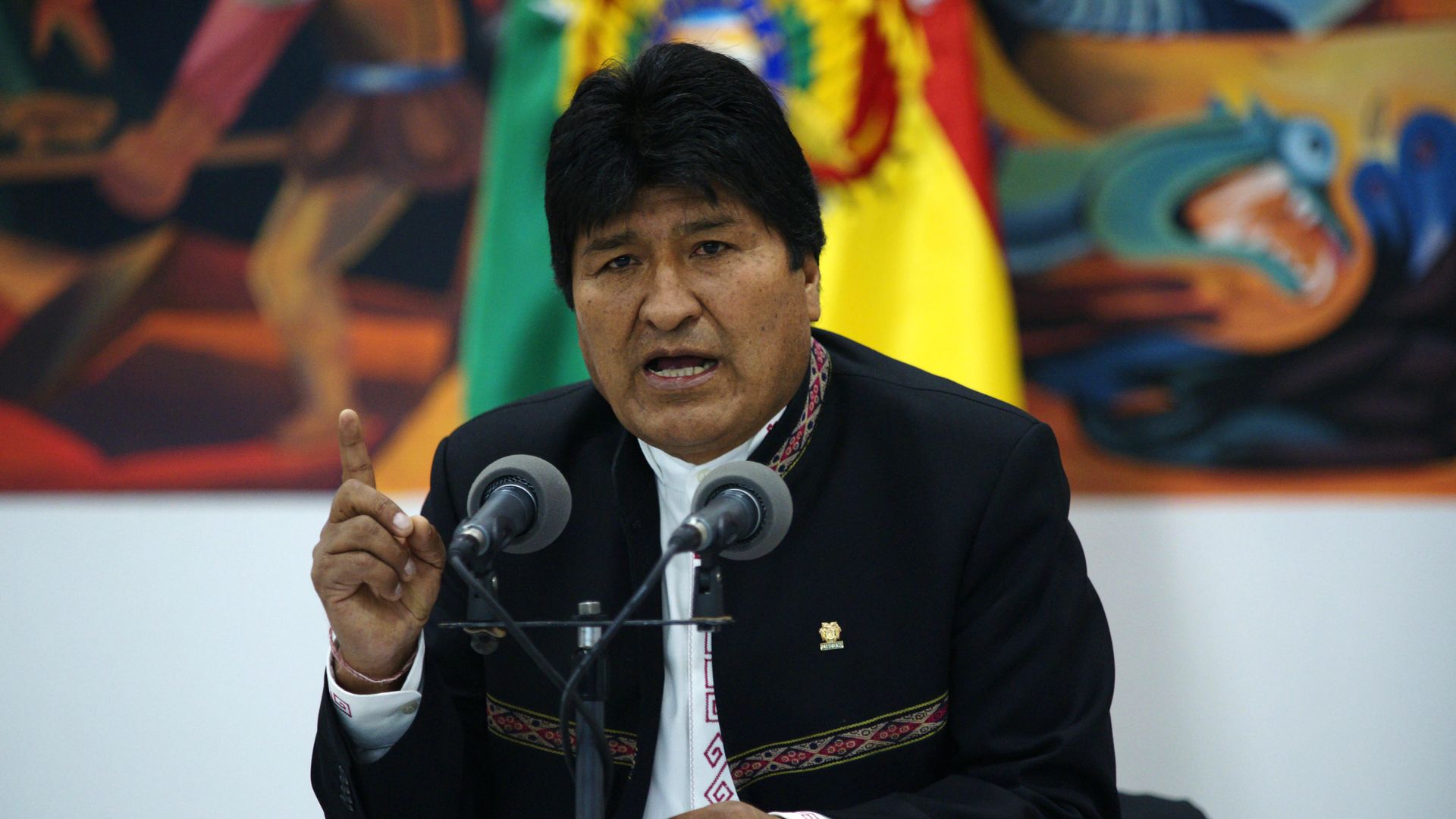 Bolivian President Evo Morales announced his resignation on Sunday, hours after saying he would call new elections amid widespread protests over the results of an Oct. 20 vote that he claimed to win.
Background: Deadly violence erupted after last month's election, which was plagued by allegations of voter fraud. Opposition candidate Carlos Mesa rejected the results and urged Bolivians to protest in the streets, while Morales accused him of mounting a coup. On Sunday, the Bolivian military asked Morales to resign.
"After analyzing the situation of internal conflict, we ask the president to resign, allowing peace to be restored and stability to be maintained for the good of our Bolivia."
— Gen. Williams Kaliman, per t
he AP
The big picture: Michael McCarthy, a research fellow at American University's CLALS, notes that President Evo Morales' star was already fading before his election win, from corruption scandals, leadership fatigue and economic anxiety.
Go deeper:
Go deeper