Trump admin pushes new fees for asylum seekers, citizen applicants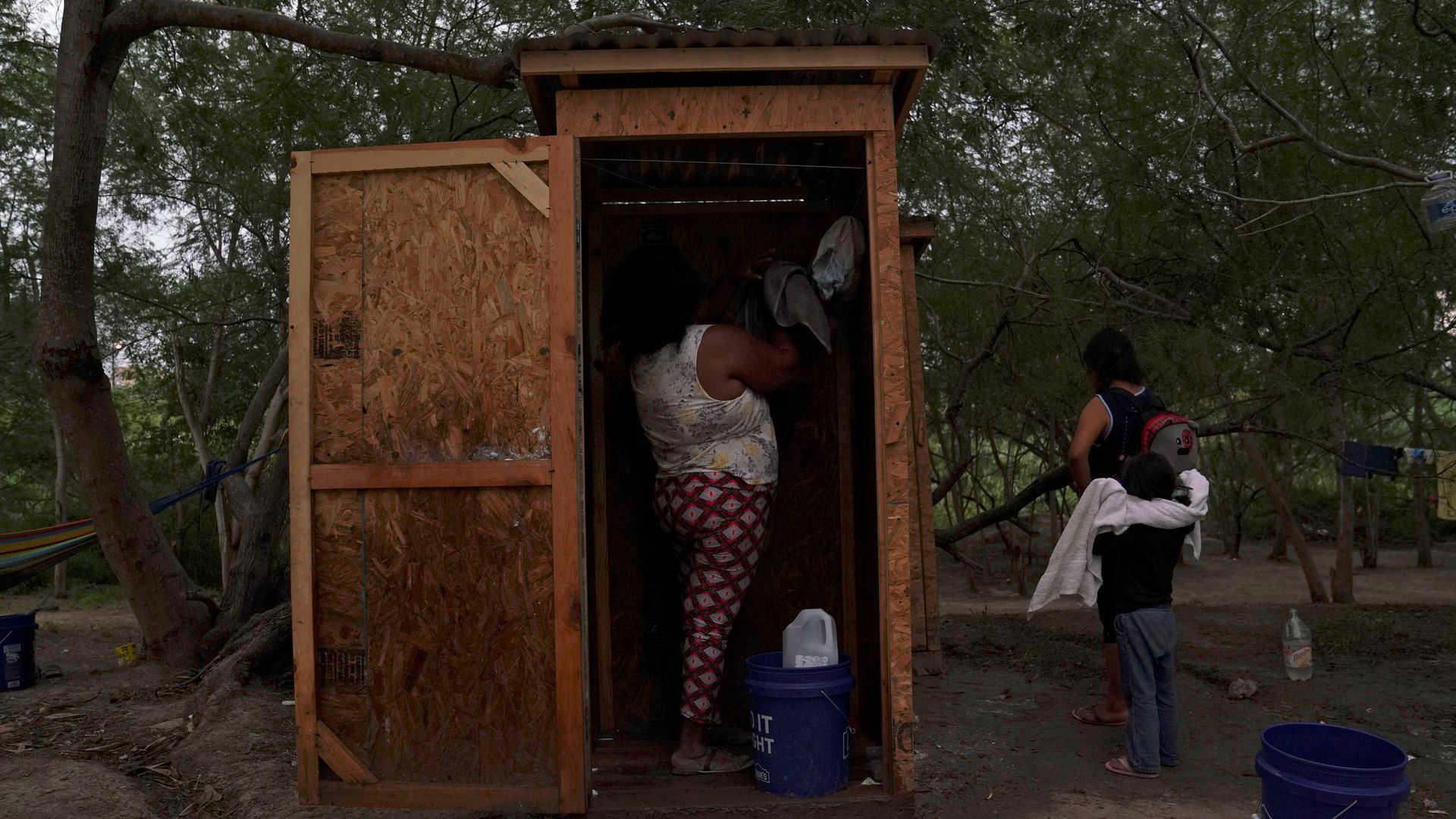 The Trump administration proposed increasing fees on Friday for those seeking asylum in the U.S., as well as for some Deferred Action for Childhood Arrivals (DACA) applicants.
What's happening: If enacted, the proposal would increase the cost to apply for U.S. citizenship. As part of a crackdown on low-income immigrants, the Trump administration has also proposed penalizing those who use or are likely to use public benefits like food stamps or housing assistance.
By the numbers:
DACA recipients would pay an additional $275 every two years to renew their legal permits under the new DHS proposal, in addition to the $495 required for filing.
Asylum seekers would pay a $50 application fee for the first time under the proposal, the Wall Street Journal reports — making the U.S. "one of the few countries in the world to attach a fee to humanitarian protections."
Those applying to become U.S. citizens would pay $1,170 to apply, instead of $640, per the proposal — an 83% price increase.
Asylum applicants "with incomes under the federal poverty line" would pay a higher citizenship fee under the new proposal, per the WSJ.
What they're saying: The proposal says the asylum application fee and price increase aim to mitigate fee hikes of other immigration benefits.
"[T]he adjudication of immigration applications and petitions requires in-depth screening, incurring costs that must be covered by the agency, and this proposal accounts for our operational needs and better aligns our fee schedule with the costs of processing each request."
— Ken Cuccinelli, acting director of USCIS, in a
statement on Friday
Background: President Trump has demanded that citizens and legal residents who sponsor immigrants in the U.S. pay the government back for any public benefits used by the sponsored immigrants.
The $50 asylum fee "wouldn't apply to most migrants crossing the U.S.-Mexico border and asking for protection," per the WSJ.
DHS' proposed rule will be published in the Federal Register and open to public comment on Nov. 14, and its effective date won't be public until then. Many rules are effective a minimum of 30 days after going in Federal Register.
Go deeper: Trump's welfare crackdown targets immigrants
Go deeper