Schiff rebuffs call for Bidens, whistleblower to testify in impeachment probe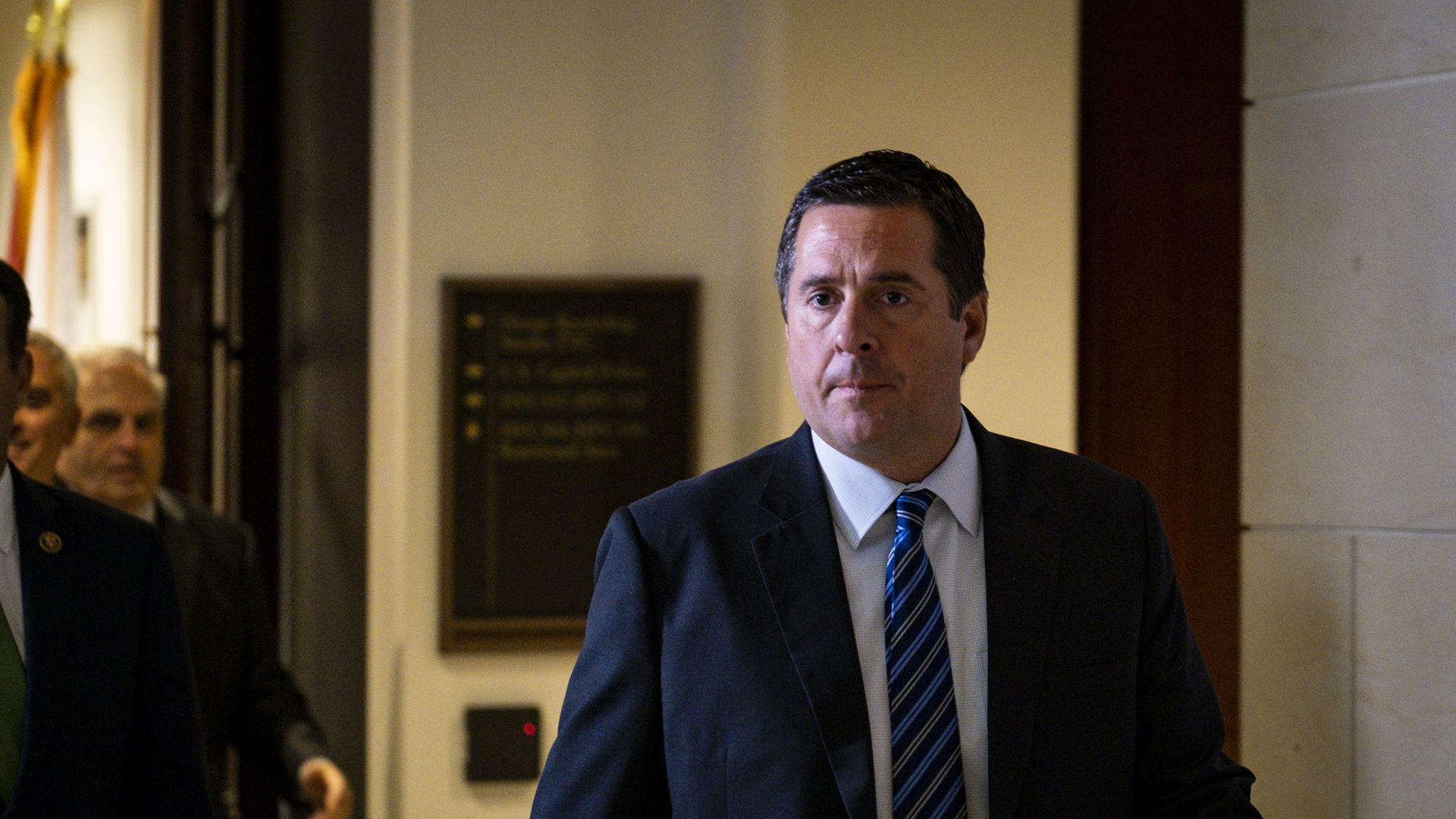 House Intelligence Chair Adam Schiff (D-Calif.) rebuffed the proposal for Hunter Biden to testify in public impeachment inquiry hearings beginning next week, but says he is reviewing the other witnesses House Republicans requested in a letter on Saturday morning.
Why it matters: Current ranking member Rep. Devin Nunes claims House Democrats have failed to treat Trump with "fairness" in the impeachment process thus far by directing witnesses not to answer questions from Republican committee members and by withholding transcripts.
Trump's July 25 phone call with Ukrainian President Zelensky is at the center of a whistleblower complaint and subsequent impeachment inquiry into whether Trump withheld Ukraine's military aid to encourage an investigation into former Vice President Joe Biden and his son. Trump denies any "quid pro quo."
"This inquiry is not and will not serve, however, as a vehicle to undertake the same sham investigations into the Bidens or 2016 that the President pressed Ukraine to conduct for his personal political benefit, or facilitate the President's effort to threaten, intimidate, and retaliate against the whistleblower who courageously raised the initial alarm."
— Rep. Adam Schiff (D-Calif)
Who Republicans want to testify:
Hunter Biden, former board member of Burisma Holdings
Devon Archer, former board member of Burisma Holdings
Alexandra Chalupa, former Democratic National Committee staffer
David Hale, Under Secretary of State for Political Affairs
Tim Morrison, former senior director for European and Russian affairs on the National Security Council
Nellie Ohr, former contractor for opposition research firm Fusion GPS
Kurt Volker, former U.S. envoy to Ukraine
The anonymous whistleblower
"All individuals" the whistleblower relied on to draft the complaint
What they're saying: "While in traditional hearings the minority is permitted the ability to call a witness, the resolution only allows minority Members to suggest a witness list and requires them to provide 'a detailed written justification of the relevance of the testimony of each requested witness.' ... Your failure to fulfill Minority witness requests shall constitute evidence of your denial of fundamental fairness and due process."
Read the letter:
Go deeper:
Go deeper