Former Trump campaign officials to testify in Roger Stone trial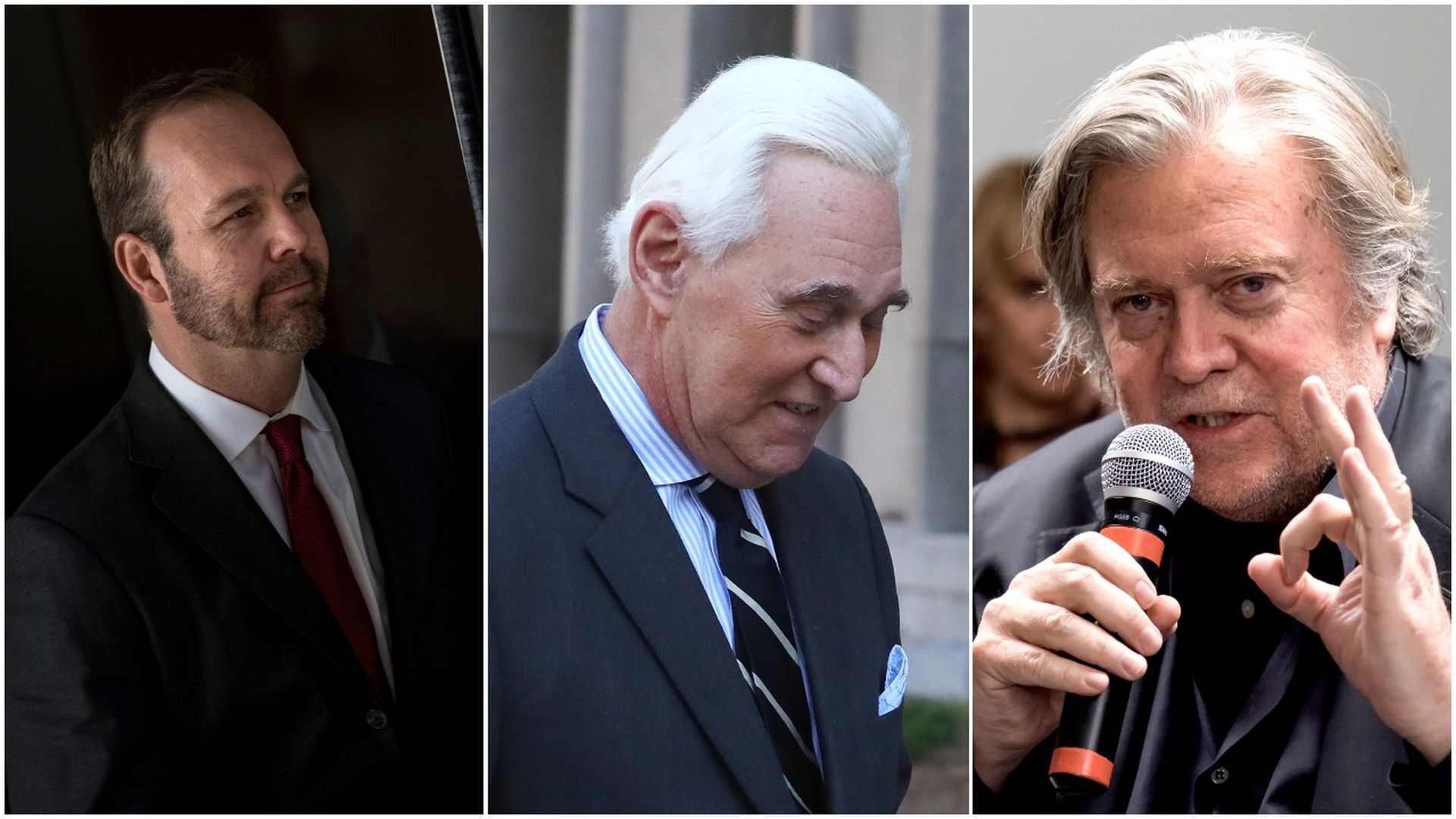 Former White House chief strategist Steve Bannon and ex-Trump campaign chairman Rick Gates — two prominent witnesses in the Russia investigation — are expected to testify at former Trump campaign adviser Roger Stone's trial, prosecutor Aaron Zelinsky said Wednesday, per AP.
Why it matters: Zelinsky, who worked with former special counsel Robert Mueller in the Russia probe, said Stone tried to cover up his alleged attempts to determine if WikiLeaks had damaging information on Hillary Clinton, the New York Times reports.
Zelinsky accused Stone of concealing emails and texts "that would have exposed" his attempts to pass information from WikiLeaks founder Julian Assange to senior Trump officials, per the Times.
Stone is also accused of repeatedly lying to Congress, witness tampering and blocking the House investigation into whether Trump's campaign worked with Russia to influence the 2016 election, per AP.
Background: Bannon communicated with Stone in Oct. 2016 about Assange's publicly announced plan to release information related to the 2016 presidential election, emails obtained by the New York Times show.
WikiLeaks published thousands of hacked emails from the DNC and Clinton's campaign on July 22, 2016.
The FBI, CIA and Office of the Director of National Intelligence concluded in 2017 that Russian intelligence relayed hacked DNC material to WikiLeaks.
Go deeper: Prosecutors accuse Stone of violating gag order with social media posts
Go deeper