GOP Gov. Matt Bevin calls for review of votes after tight Kentucky race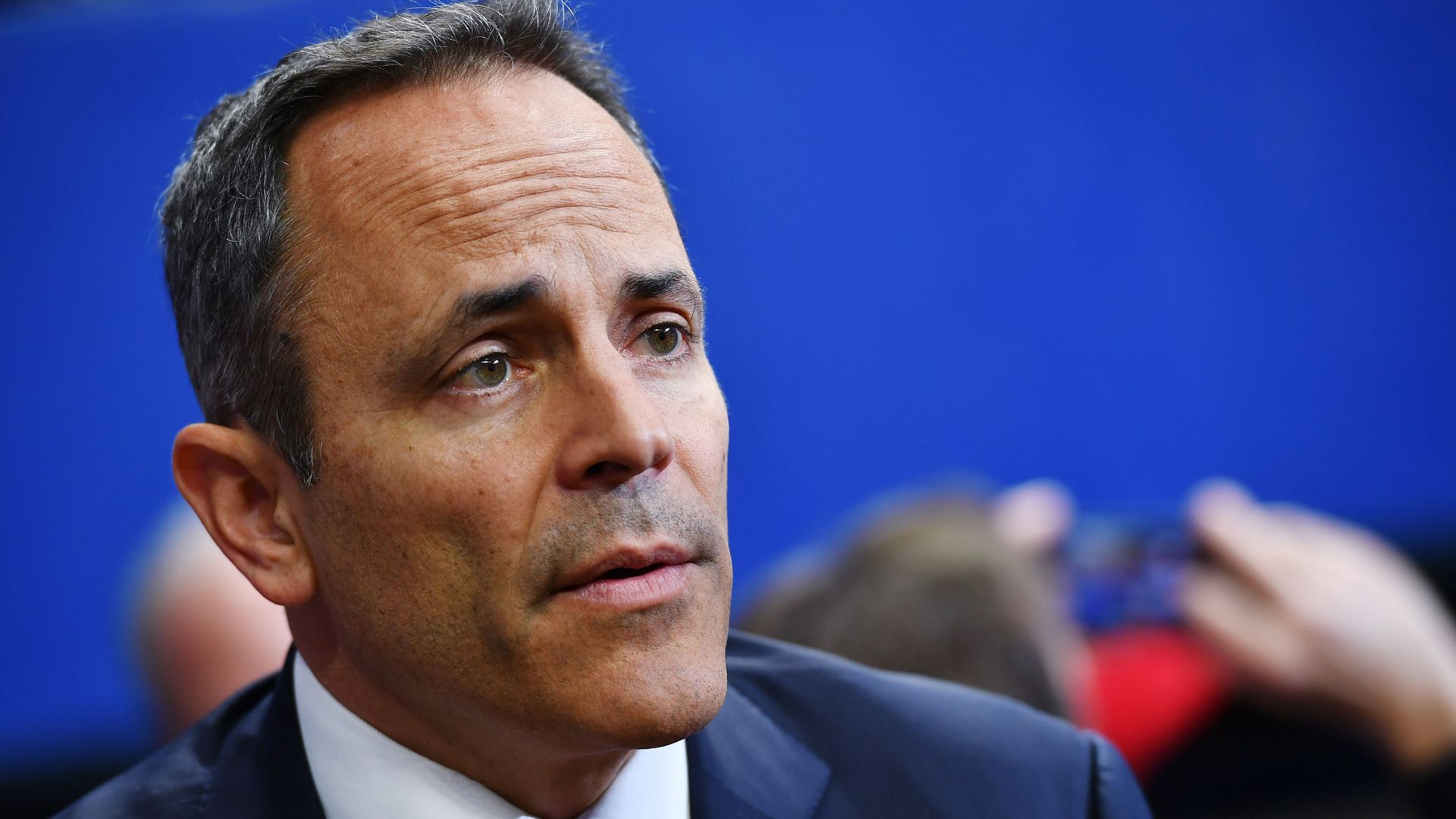 Republican Gov. Matt Bevin formally requested a recanvass of votes for the state's gubernatorial race on Wednesday, after tailing behind Democratic opponent Andy Beshear by just above 5,000 votes, AP reports.
The big picture: A Democratic win from Beshear would suggest that the impeachment inquiry into Trump is not the useful 2020 strategy Republicans assumed it would be, even in Trump-friendly states.
Beshear has "declined to extrapolate any lessons for the broader Democratic Party based on his success in Kentucky," the New York Times notes.
What's happening: Beshear has declared victory and pressed forward with organizing his transition team. Bevin's campaign manager said there were "reports of irregularities" in the election, but have not currently given details on the claim, NPR reports.
Bevin's call for a recanvass in Kentucky — which does not have a mandatory recount law — would involve officials checking absentee ballots and voting machines in the race, per the New York Times, and reviewing vote totals in each county.
Go deeper: 3 states' consequential off-year elections: Where it stands
CORRECTION: A previous version of this article included an image of a Bevin supporter instead of Bevin.
Go deeper