Study: Concussion risk for girls in soccer second only to boys in football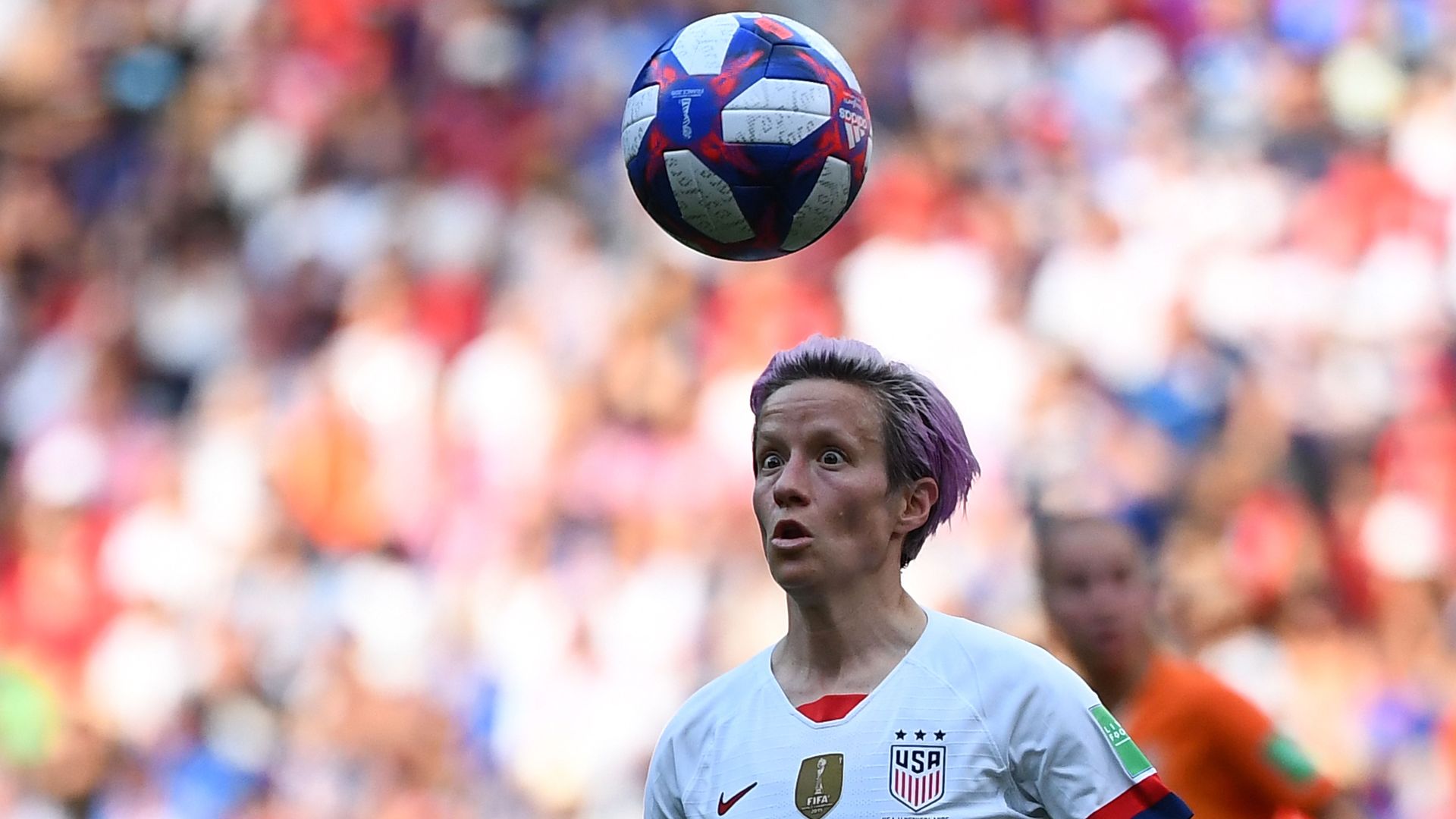 Girls who play soccer are at risk from concussion at nearly the same rate as boys who play football, a new study finds.
By the numbers: Boys who played football had the most concussions — 10 per every 10,000 practices or games — according to the study of 20 sports, published in the journal Pediatrics. Girls who played soccer were next, with concussions occurring in eight per 10,000 instances.
The CDC notes that girls have "higher rates of concussion than boys in high school soccer" and that concussions most "commonly occur when an athlete is heading the ball." Per the CDC:

About 1 in 3 concussions among girls happens during heading (31%).
About 1 in 4 concussions among boys happens during heading (28%).
The big picture: CBS News notes that U.S. women's national soccer team star Megan Rapinoe and retired USWNT players Abby Wambach, Michelle Akers and Brandi Chastain have pledged to posthumously donate their brains for concussion research.
What they're saying: The CDC "HEADS UP Concussion in Youth Sports" initiative that provides information to coaches, parents and athletes recommends that children aged 10 and younger should not head balls and that 11- to 13-year-olds should limit heading to practices only.
It recommends that athletes are taught to avoid collisions to reduce the chances of concussion occurring and that unsafe actions should be avoided, such as making illegal contact.
Tripping hazards should be removed and equipment including goalposts should have padding that's in good condition, per the CDC.
Go deeper