The physical footprint of the digital world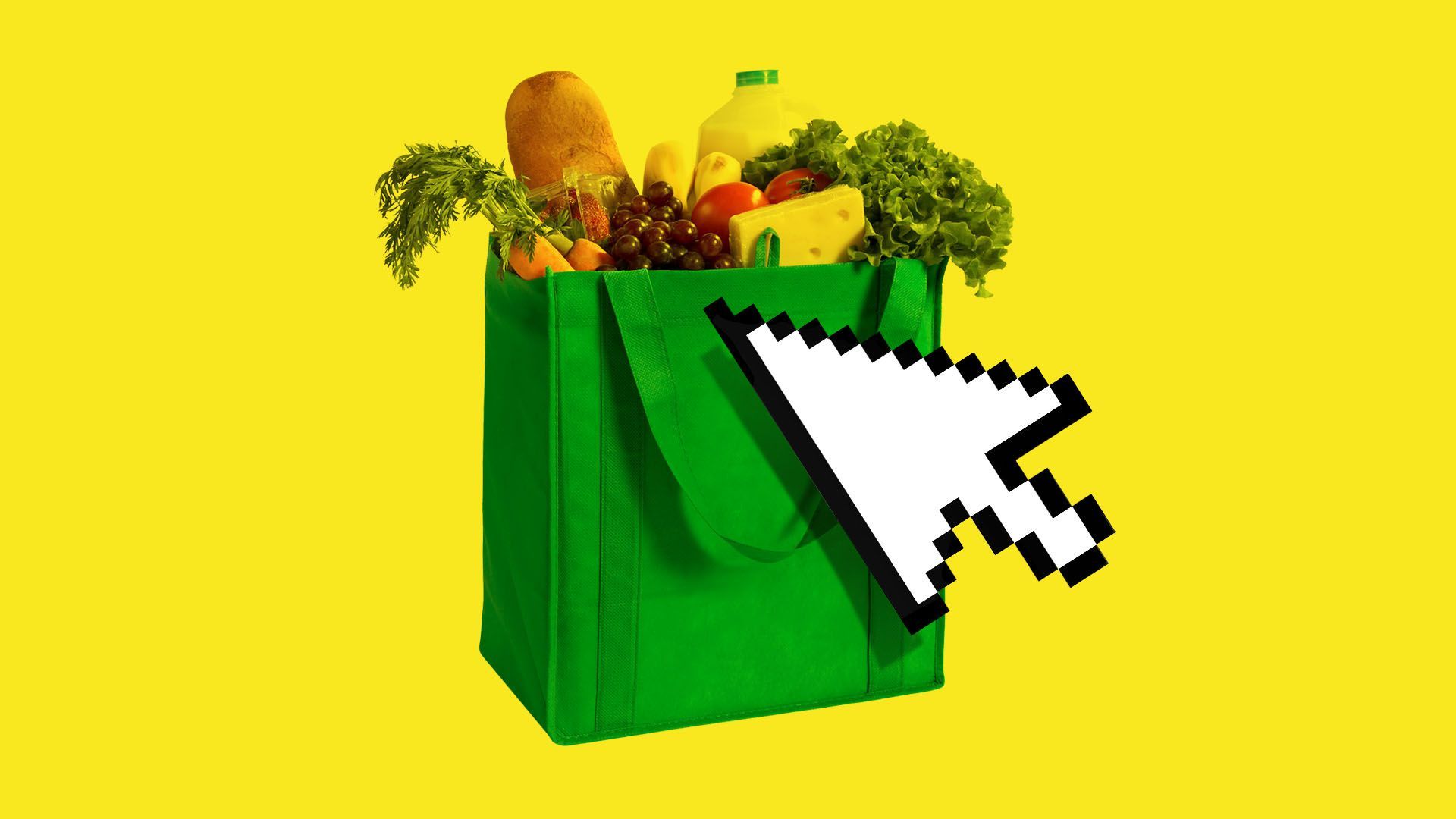 Smartphones are chock-full of apps that can hail anything from rides to meals to toiletries — and this digital revolution comes with a physical footprint that is changing the way cities look and function.
Why it matters: To support the new consumer lifestyle, companies are choking cities with cars, bikes and warehouses. The technology that makes it possible for urban dwellers to summon everything in an instant clearly comes with still-unknown costs.
"In a major city, you don't really have to leave the house," says Richard Florida, an urban studies scholar at the University of Toronto. But all of those delivery and ride-hailing services "add pressure on cities in terms of traffic congestion and power use that people aren't thinking about."
What's happening:
"If you think about what made cities great, it was the local shops, the bookstore, the coffee place, the bars. All of those places that created human energy are disappearing. Cities are becoming ever-more anonymous, and they're starting to look like suburbs, with people isolated in their spaces."
— Richard Florida
What to watch: Emerging technologies will only accelerate the transformation of cities.
Researchers are working to develop "picker robots," which would let e-commerce outfits like Amazon and Walmart build smaller, denser warehouses without any humans, Axios' Kaveh Waddell notes.
If companies start using drones to deliver packages, they will need even more warehouses near big cities, since drones can only fly limited distances.
Go deeper: The climate stakes of speedy delivery
Go deeper