Legendary Beijing bookstore The Bookworm closes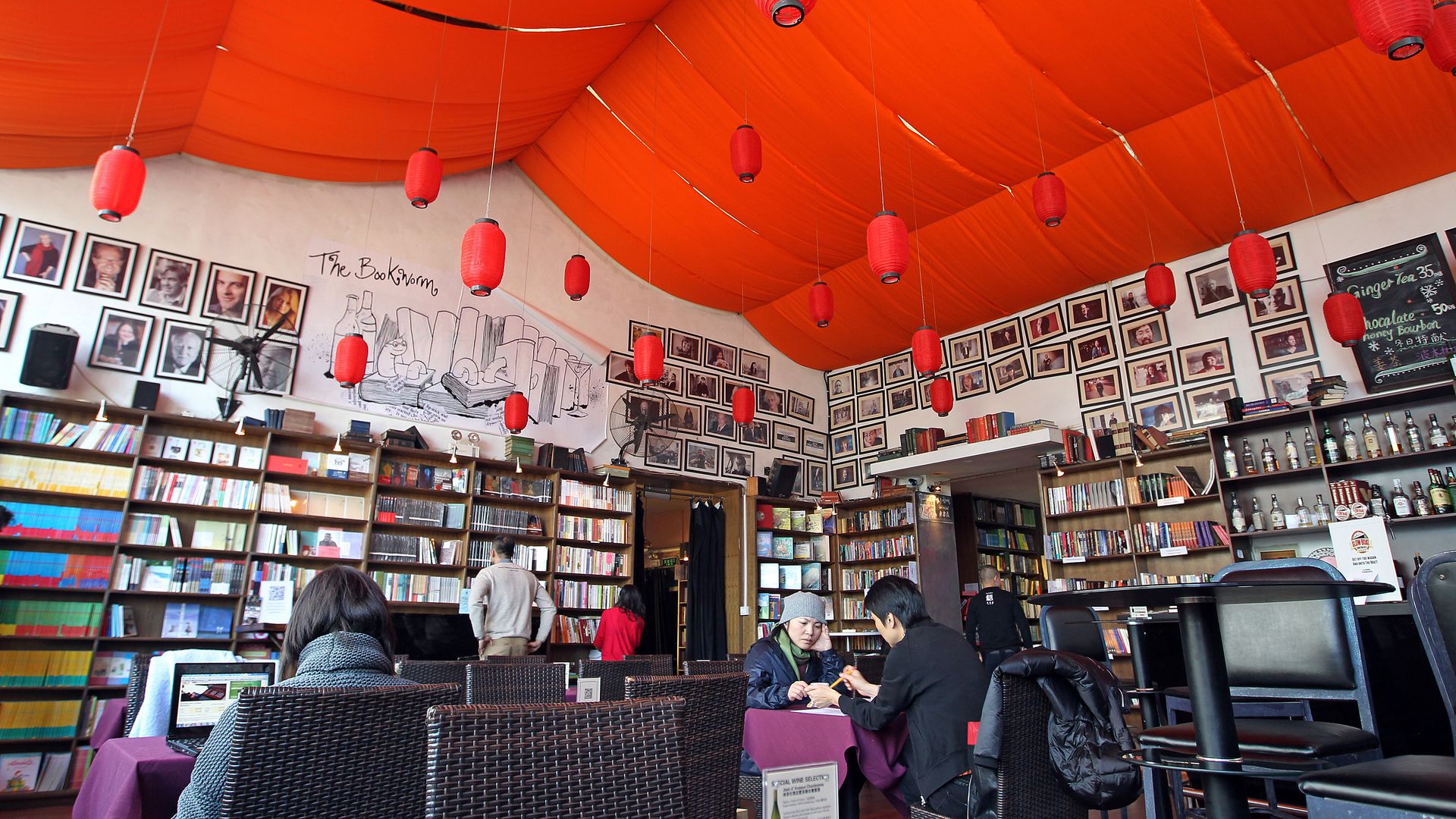 The Bookworm, a center of literary life in Beijing and a refuge for expats, will close, "unable to renew its lease amid crackdown on 'illegal structures,''' reports Hong Kong's South China Morning Post.
The state of play: A co-founder of the store says the store has fallen victim to restructuring by city planners and wouldn't tell the South China Morning Post if there is a political reason. However, the paper notes that "there has been talk that the free-flowing discussions on contemporary affairs, social and political issues that Bookworm hosted antagonized Chinese censors."
Evan Osnos of The New Yorker — whose book, "Age of Ambition: Chasing Fortune, Truth, and Faith in the New China," was based on eight years of living in Beijing — told me the closing is sad:
"A true institution, and I mean that in every sense. It was a place where writing and truth-telling was celebrated. I can think of a half-dozen times I interviewed someone there, or was interviewed there. I stopped in there most recently a few weeks ago when I was in town, and I actually thought to myself, well, it's a good sign that it's still here, and books are on the shelves. I spoke too soon. A bad sign of the times."
Go deeper: Protests around the world aimed squarely at existing governments
Go deeper