Robot umpires are coming to baseball's minor leagues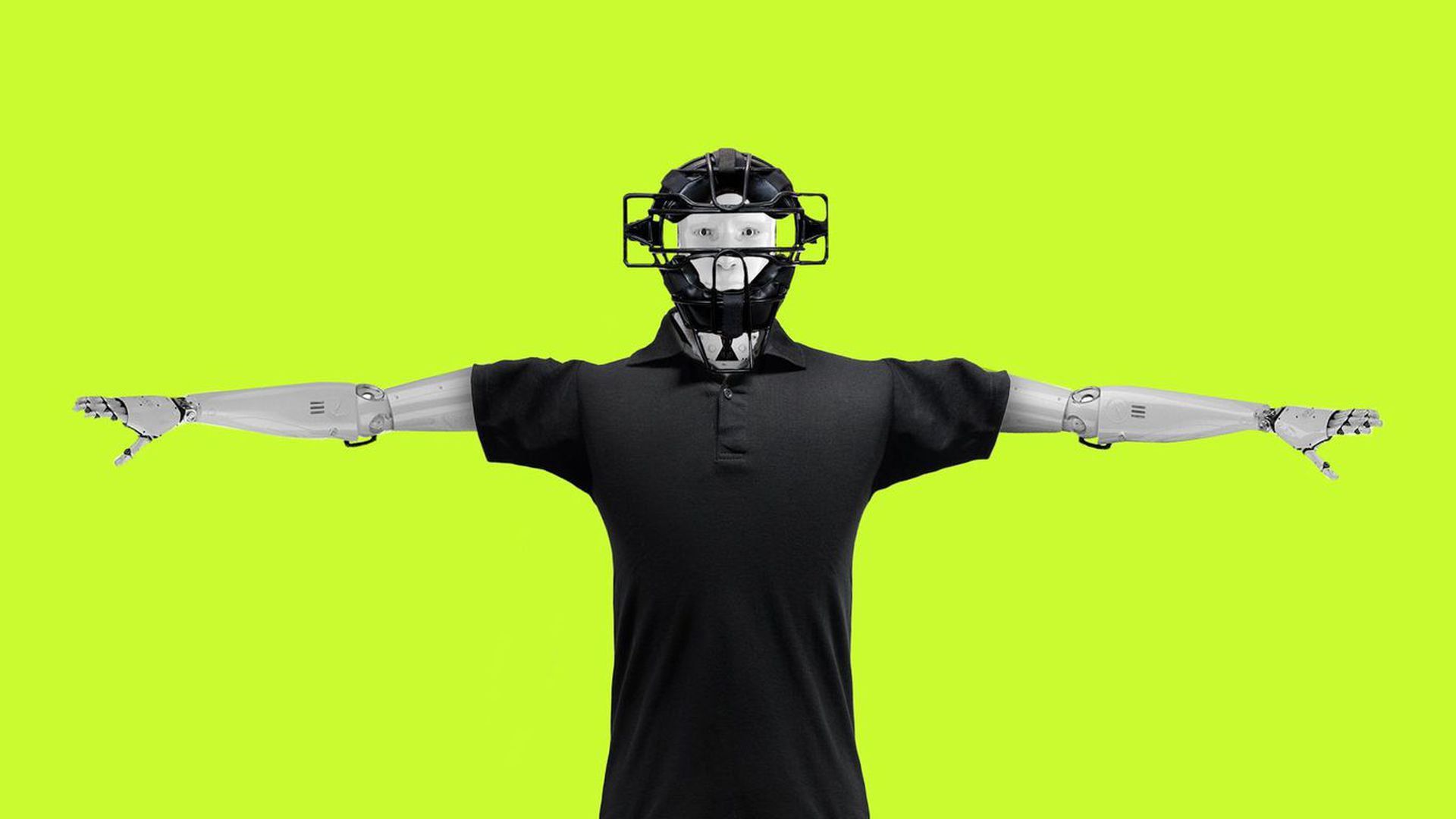 An automated strike zone will be used in some minor league ballparks next season, according to MLB commissioner Rob Manfred — the latest development in baseball's slow embrace of "robot umpires."
Why it matters: In a world of instant replays and booth reviews, and on the heels of a World Series in which an inconsistent strike zone took center stage, it's becoming harder and harder to imagine MLB not eventually going this route.
The backdrop: The electronic radar system, dubbed TrackMan, was tested this past season in the Atlantic League, an independent East Coast league that has emerged as MLB's testing ground for new rules and equipment initiatives.
How it works: An umpire stands behind the plate, the system tracks the pitch, and the umpire is notified through an earpiece whether to call a ball or strike.
"I think it's incumbent upon us to see if we can get the system to the point we're comfortable it can work. I only would go to an automated strike zone when we were sure that it was absolutely the best it can be. Getting out there too early with it and not having it work well, that'd be a big mistake."
— MLB commissioner Rob Manfred
Go deeper: Robot judges are coming to gymnastics
Go deeper