Poll: 62% of Trump supporters say nothing he could do would change opinion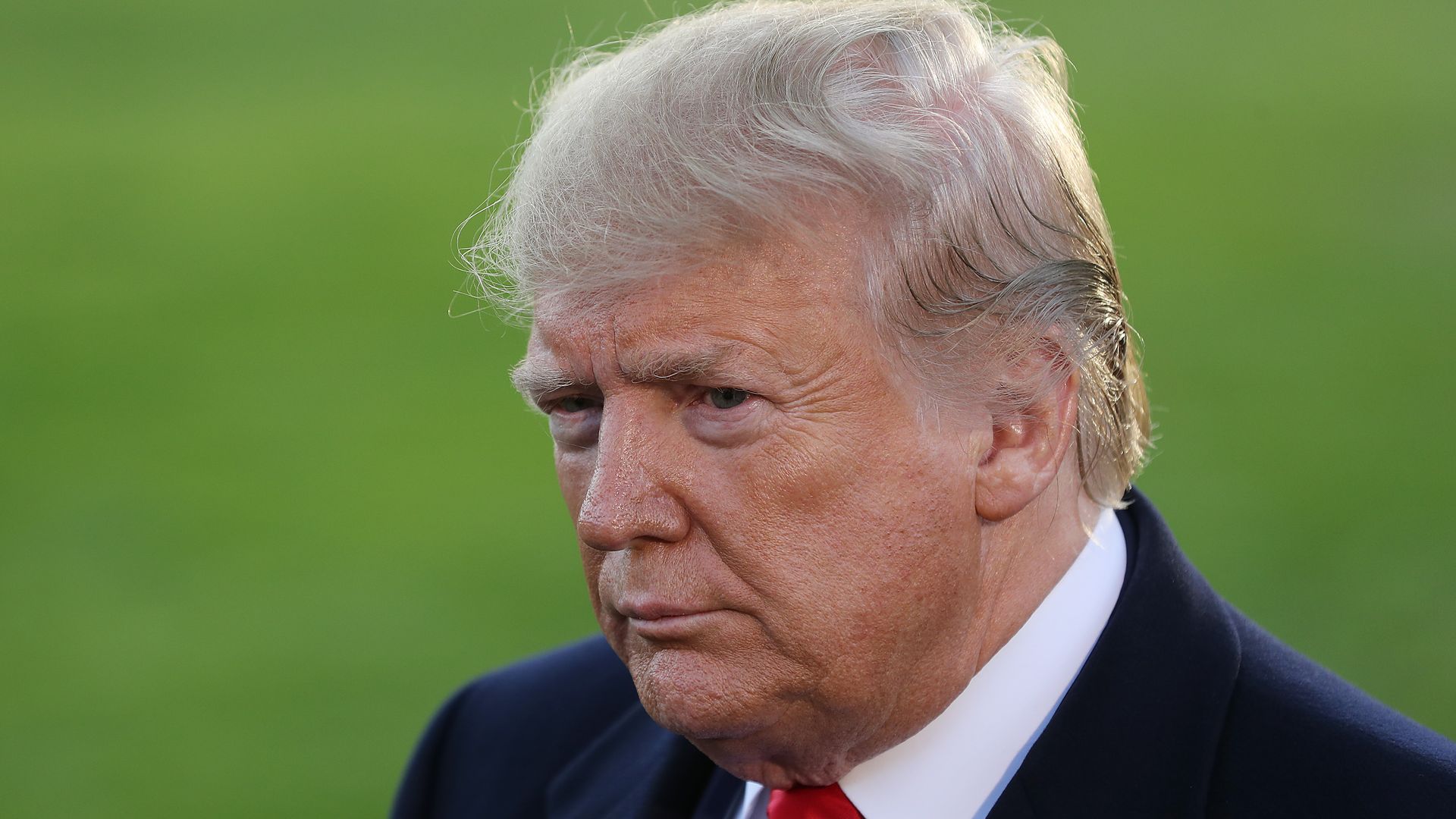 62% of people who approve of the job Donald Trump is doing as president say they can't think of anything he could do that would cause him to lose their support, according to a Monmouth University poll published Tuesday. The sample size for the question was 401.
Why it matters: The figures come in the midst of an impeachment inquiry that has highlighted fierce partisan divisions. Not a single House Republican voted in favor of a resolution formalizing impeachment inquiry procedures last week.
The other side: Among those who disapprove of the job Trump is doing (467 respondents), 70% say there's nothing the president could do to gain their support.
The big picture: 43% of all respondents in the Monmouth poll approve of Trump's job, versus 51% who disapprove. 41% approved in the same poll in September, while 53% disapproved.
On impeachment, 44% responded "yes" when asked if Trump "should be impeached and compelled to leave the Presidency," versus 51% who said "no."
Go deeper: Trump's approval rating among Republicans has never dipped below 79%
Methodology: The Monmouth University Poll was sponsored and conducted by the Monmouth University Polling Institute from Oct. 30 to Nov. 3 with a national random sample of 908 adults age 18 and older. The margin of error for the total sample is ± 3.3.
Editor's note: This piece was clarified to show the sample sizes for each question.
Go deeper