McConnell: Trump would be acquitted if Senate trial were held today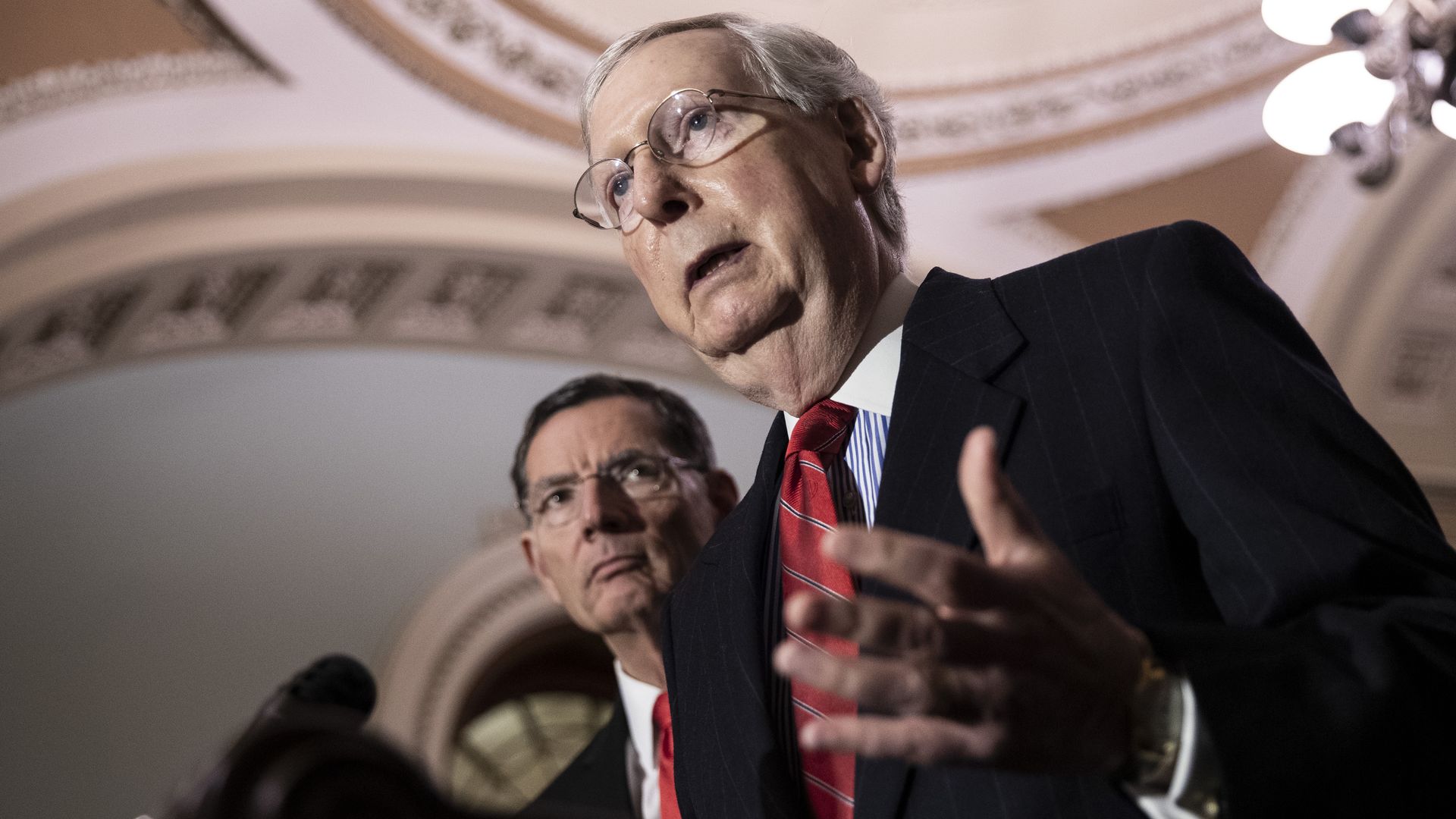 Senate Majority Leader Mitch McConnell told reporters on Tuesday that if an impeachment trial took place today, the Senate would acquit President Trump, Politico reports.
The big picture: McConnell recently claimed that impeachment would fail under his leadership in the Senate, despite acknowledging last week that he would have "no choice" but to put Trump on trial if the House approves the articles of impeachment. McConnell has indicated that such a trial would be handled quickly.
McConnell also said he hasn't yet spoken with his Democratic counterpart Sen. Chuck Schumer about a plan for a Senate impeachment trial, but that he'd likely start by evaluating the agreement the two parties struck during the Clinton impeachment trial.
What he's saying:
"I will say I'm pretty sure how it's likely to end. If it were today I don't think there's any question — it would not lead to a removal. So the question is how long does the Senate want to take? How long do the presidential candidates want to be here on the floor of the Senate instead of in Iowa and New Hampshire?"
— Mitch McConnell
Go deeper:
Go deeper