Lindsey Graham says he won't read House deposition transcripts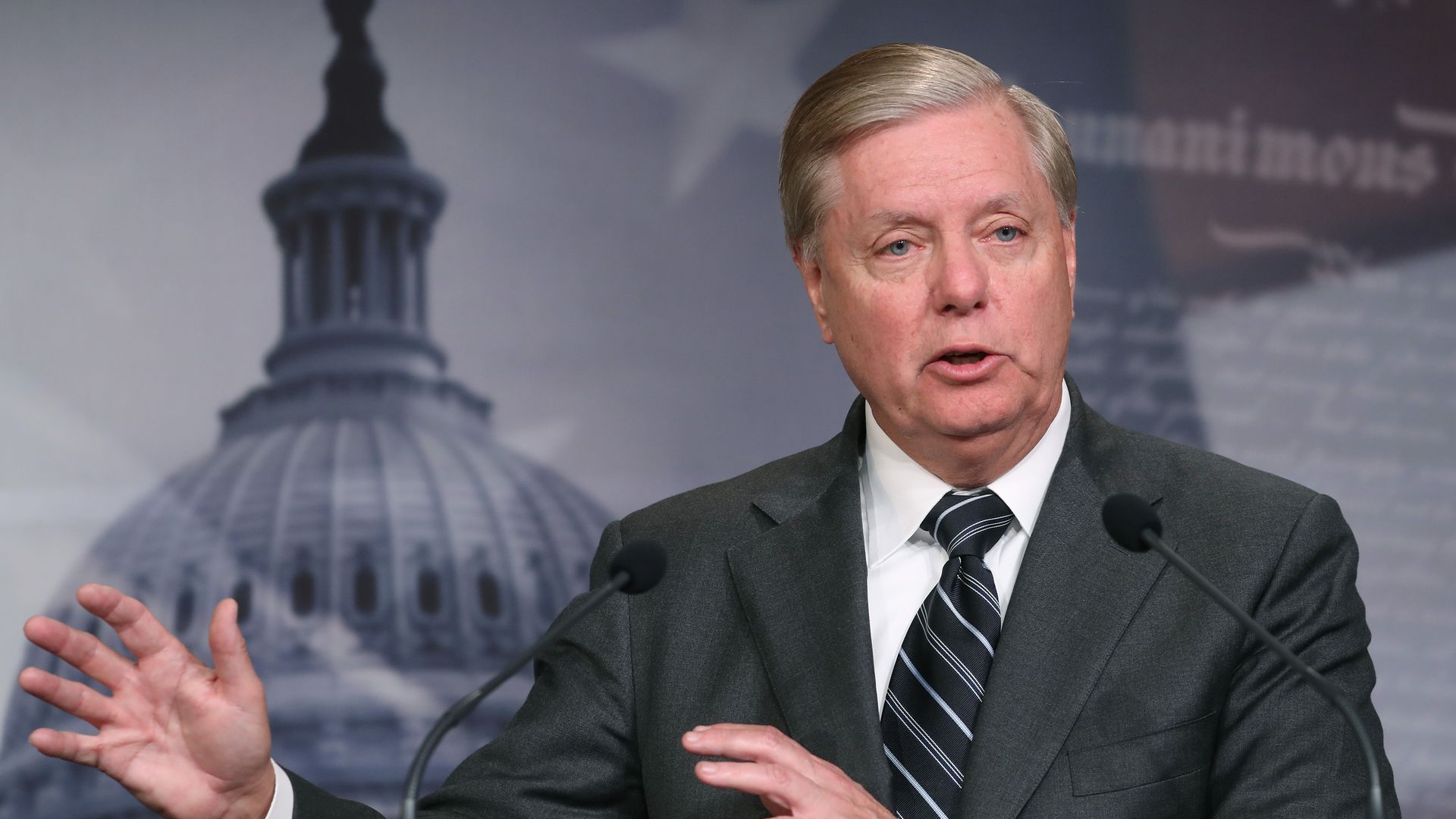 Senate Judiciary Chairman Lindsey Graham (R-S.C.) said that he will not read any of the transcripts released Tuesday by the House committees conducting the impeachment inquiry, telling CBS News: '"I've written the whole process off. ... I think this is a bunch of B.S."
Why it matters: In a revision to his Oct. 17 testimony, U.S. Ambassador to the EU Gordon Sondland acknowledged that he told a Ukrainian official that the release of military aid to Ukraine would "likely not occur" unless President Volodymyr Zelensky announced an investigation into a gas company with ties to Joe Biden's son.
Graham, a fierce Trump defender, told reporters on Sept. 25: "If you're looking for a circumstance where the president of the United States was threatening the Ukraine with cutting off aid unless they investigated his political opponent, you'd be very disappointed. That does not exist."
Graham was also pressed on what it would take to change his mind on impeachment in an interview with "Axios on HBO" last month. He told Axios' Jonathan Swan: "If you could show me that, you know, Trump actually was engaging in a quid pro quo, outside the phone call, that would be very disturbing."
Go deeper: Donald Trump's Senate red wall against impeachment
Go deeper