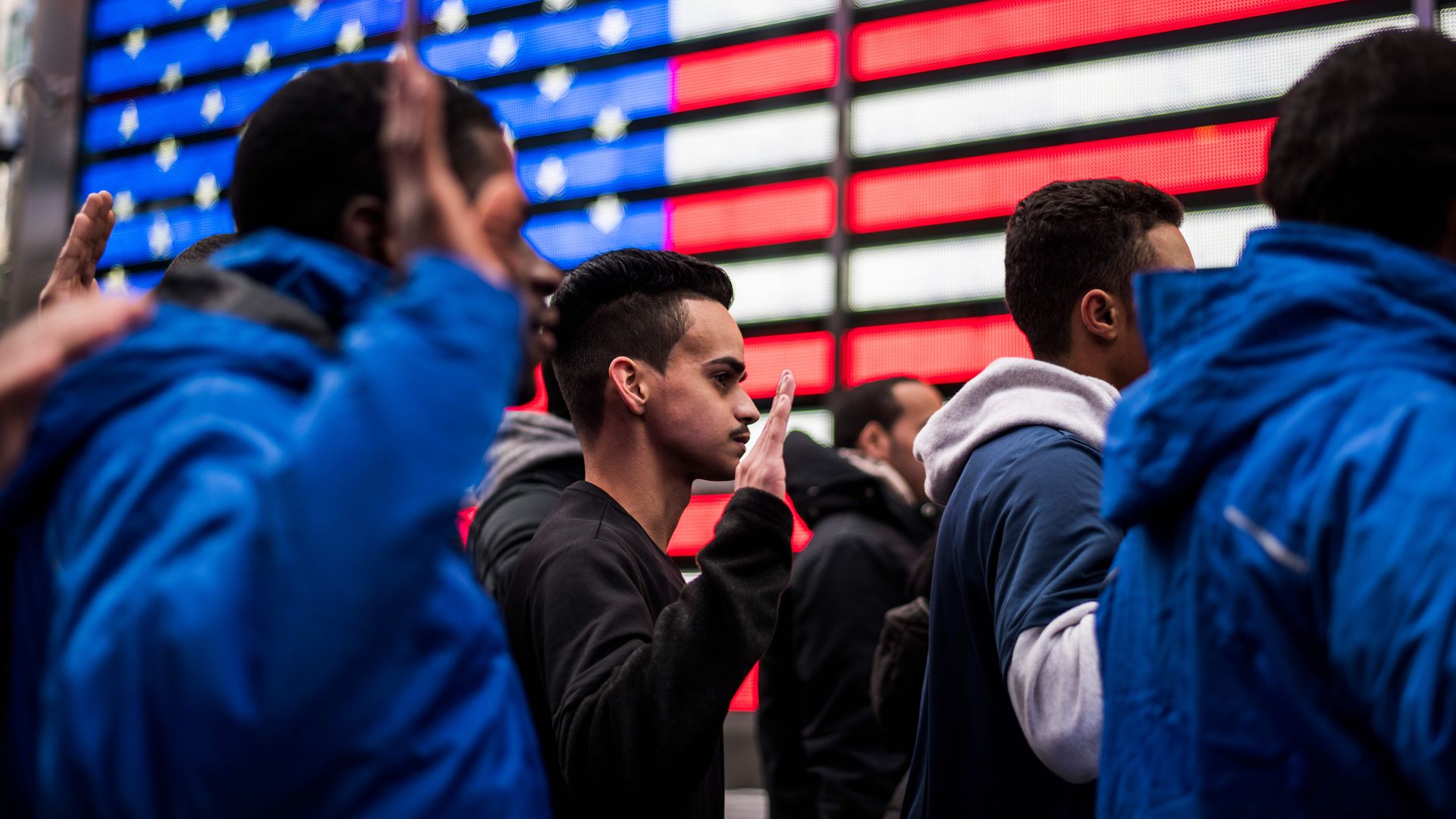 The Army is targeting young people "with a new multimillion-dollar advertising campaign designed to help recruit more than 130,000 people over the next year with promises of jobs everywhere from bio labs to cyber and culinary arts," reports Bloomberg Government.
Why it matters: Generation Z largely views of the military as a fighting force doing most of its work abroad, given that many in its ranks came of age after the September 11 attacks.
The campaign, called "What's Your Warrior," will launch on Nov. 11 and use "data analytics and social media such as TikTok, Instagram, Twitter, and Facebook, to home in on teenagers who show interest in those skills and need help to develop them, according to Bloomberg.
The revamped strategy also comes as U.S. lawmakers have become increasingly concerned about the Army's "misdirected marketing" over the years.
The bottom line: This is the first attempt by the Army to alter Gen Z's perception of what it does as it tries to recruit more young people for highly technical and varied roles.
Go deeper: How Gen Z could change the GOP
Go deeper