Inside Don Jr.'s book "Triggered"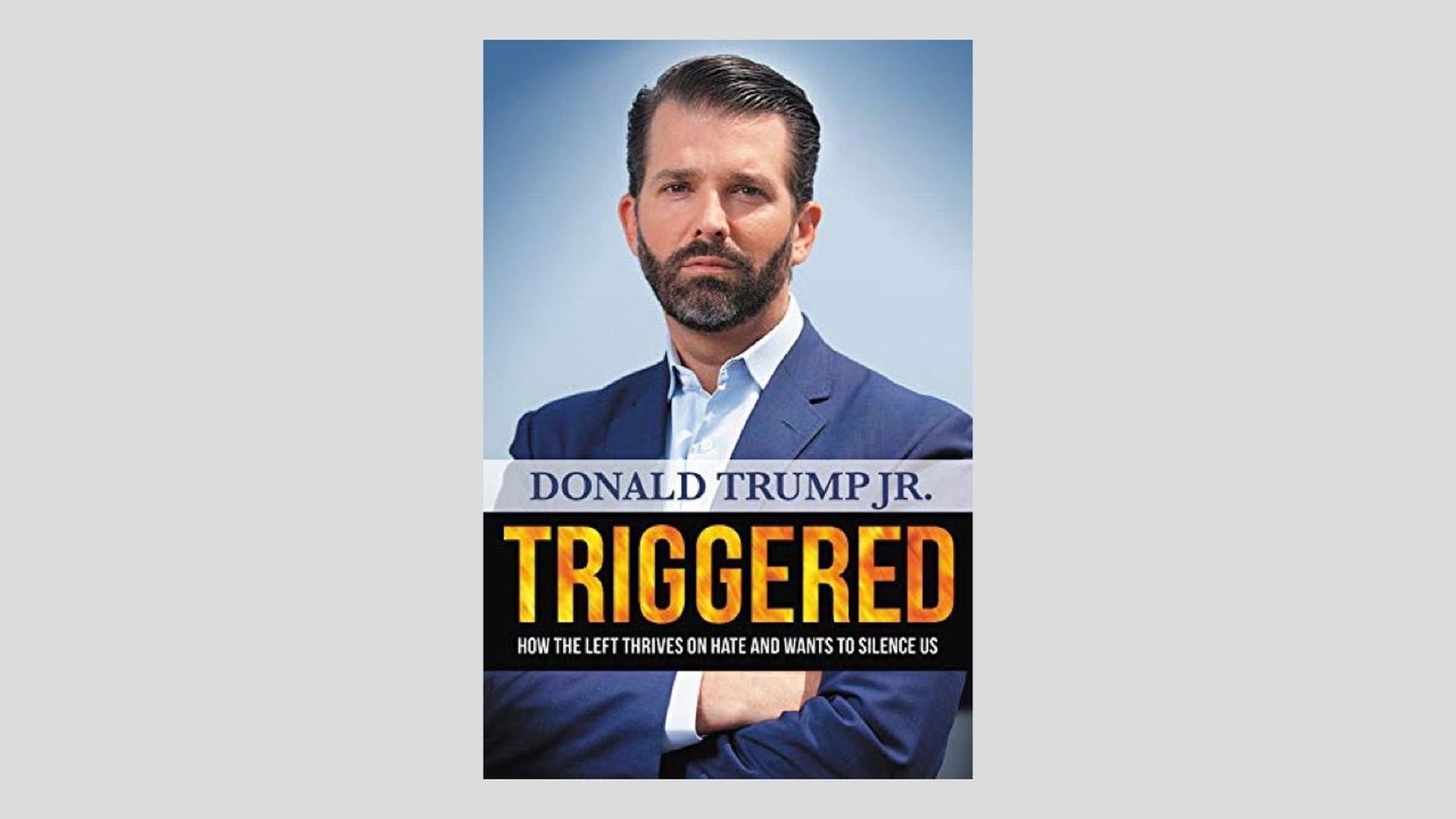 Donald Trump Jr., a popular speaker and radio guest in Trump country, is out today with "Triggered."
The big picture: The book's thrashes political censorship, Big Tech and Hillary Clinton and other Democrats and previews how the president's eldest son will stump for his father during the 2020 presidential election.
The book includes this account of fatherly advice:
"One afternoon, right in the heat of the Russia hoax, even my lawyers approached me and said, 'Don, you might want to slow down on social media, maybe not be so aggressive.' I politely declined. Shortly after that, my father — yes, my father, Donald J. Trump, our tweeter-in-chief, the so-called Shakespeare of 140 characters — told me that I might be getting "a little too hot" on my social media accounts.
"I respect the heck out of my dad, and when he gives me advice I take it ninety-nine point nine percent of the time. This, however, was probably the one time I decided not to listen! He knew as well as I did that there's no such thing as being 'too hot' on social, at least as far as I'm concerned. I consider myself a s--- talker par excellence."
Three years after Election Day 2o16, Don takes a jab at Clinton with his dedication:
"I dedicate this book to the DEPLORABLES. While the elite of the other party look down on you and would rather you stay silent, I salute your work ethic, patriotism, and values. America wouldn't be great without your blood, sweat, and tears. I will always stand with you! I am proudly one of you."
Go deeper: Donald Trump Jr. hints that he'll campaign against Justin Amash
Go deeper