Men's college basketball debuts its new 3-point line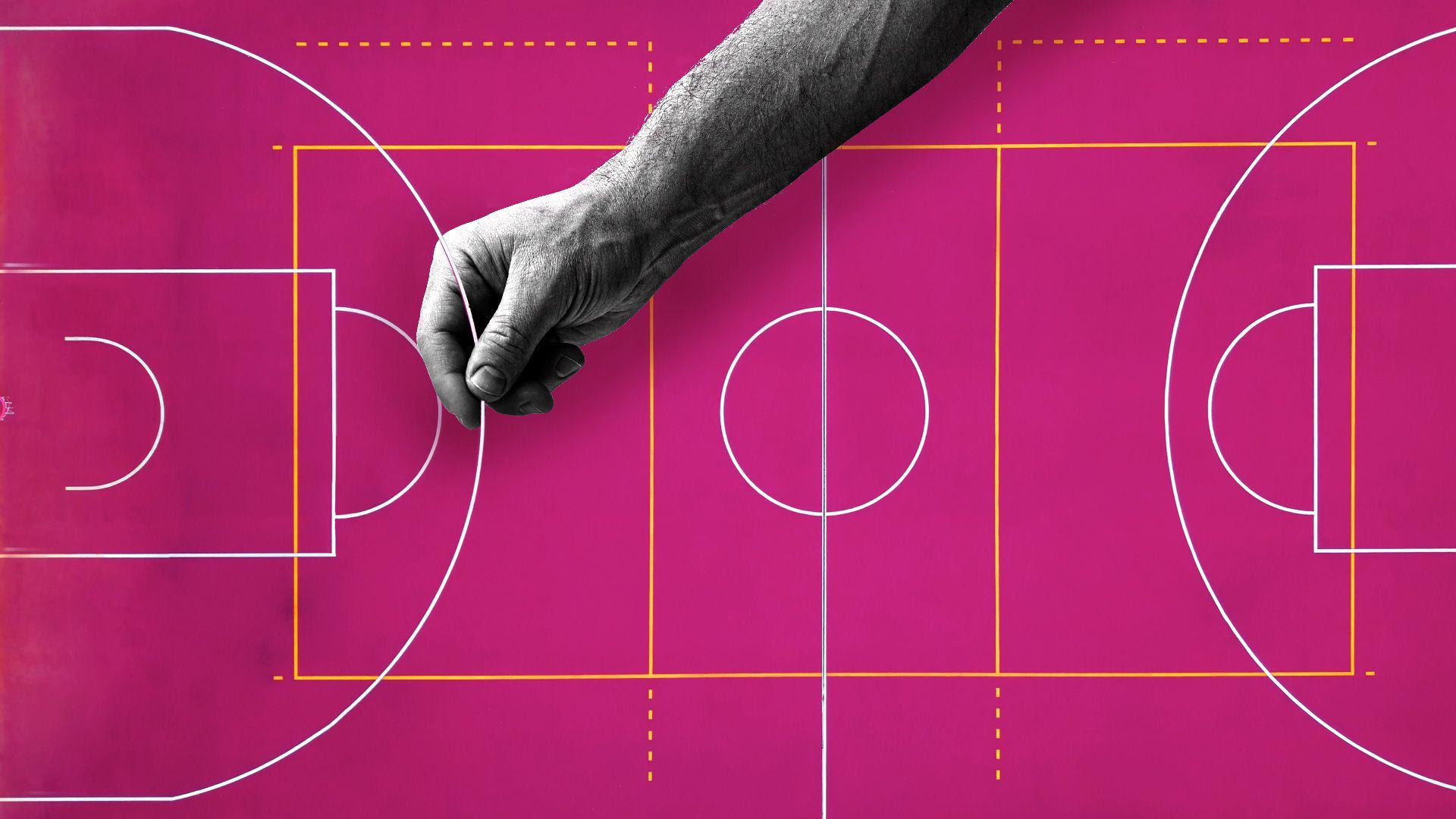 In June, the NCAA Playing Rules Oversight Panel voted to move the men's 3-point line from 20 feet, 9 inches to the international distance of 22 feet, 1.75 inches starting this season.
Why it matters: According to the committee, moving the line back will open up the lane for drives/cuts to the basket and additional low-post play, while keeping the 3-point revolution in check by making threes more challenging.
For reference, the NBA's 3-point line is 23 feet, 9 inches.
What they're saying: Two coaches. Two takes.
Jim Boeheim, Syracuse: "The guys who can shoot out there, the difference in the distance doesn't matter. It's not important, not relevant. I don't think it will change the number of [threes] at all."
Greg McDermott, Creighton: "You have to be one step closer to that 3-point shooter ... and that's a step farther away from the big guy ... I feel like the NBA's really moved away from the back-to-the-basket big. I'd hate to see that happen in college basketball, and I feel like moving the 3-point line helps that."
As for the women: At the Final Four, coaches voted against joining the men and moving the line back. UConn's Geno Auriemma wasn't thrilled.
Auriemma: "That was stupid, that [we] didn't move the line back. Now you've got two lines on the court. ... The further you move the line back, the better the game becomes. Because only those guys that are really good 3-point shooters will be shooting it."
By the numbers: The women's 3-point line is 20 feet, 9 inches from the hoop at the top of the key — 16.75 inches closer than the new line for the men.
Go deeper: A look at this season's college basketball storylines
Go deeper